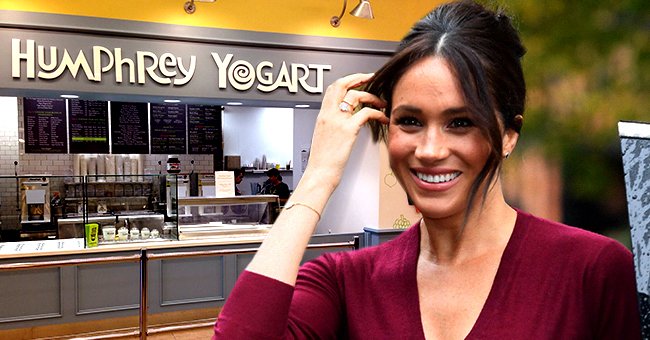 Facebook/HumphreyYogart | Getty Images
TMZ: Fro-Yo at Humphrey Yogart Is Booming after Meghan Markle Mentioned It in Her Interview

Meghan Markle's revealing interview with Oprah Winfrey had many shocking highlights. But one brief mention has transformed a Sherman Oaks fro-yo shop, Humphrey Yogart, for good.
The Sherman Oaks-based frozen yogurt shop, Humphrey Yogart, is experiencing a major sales boost following the Duchess of Sussex, Meghan Markle's revealing interview with Oprah Winfrey, TMZ reported.
During the Sunday night tell-all interview, the "Suits" alum admitted to landing her first-ever job when she was thirteen at a yogurt shop in Los Angeles called the Humphrey Yogart.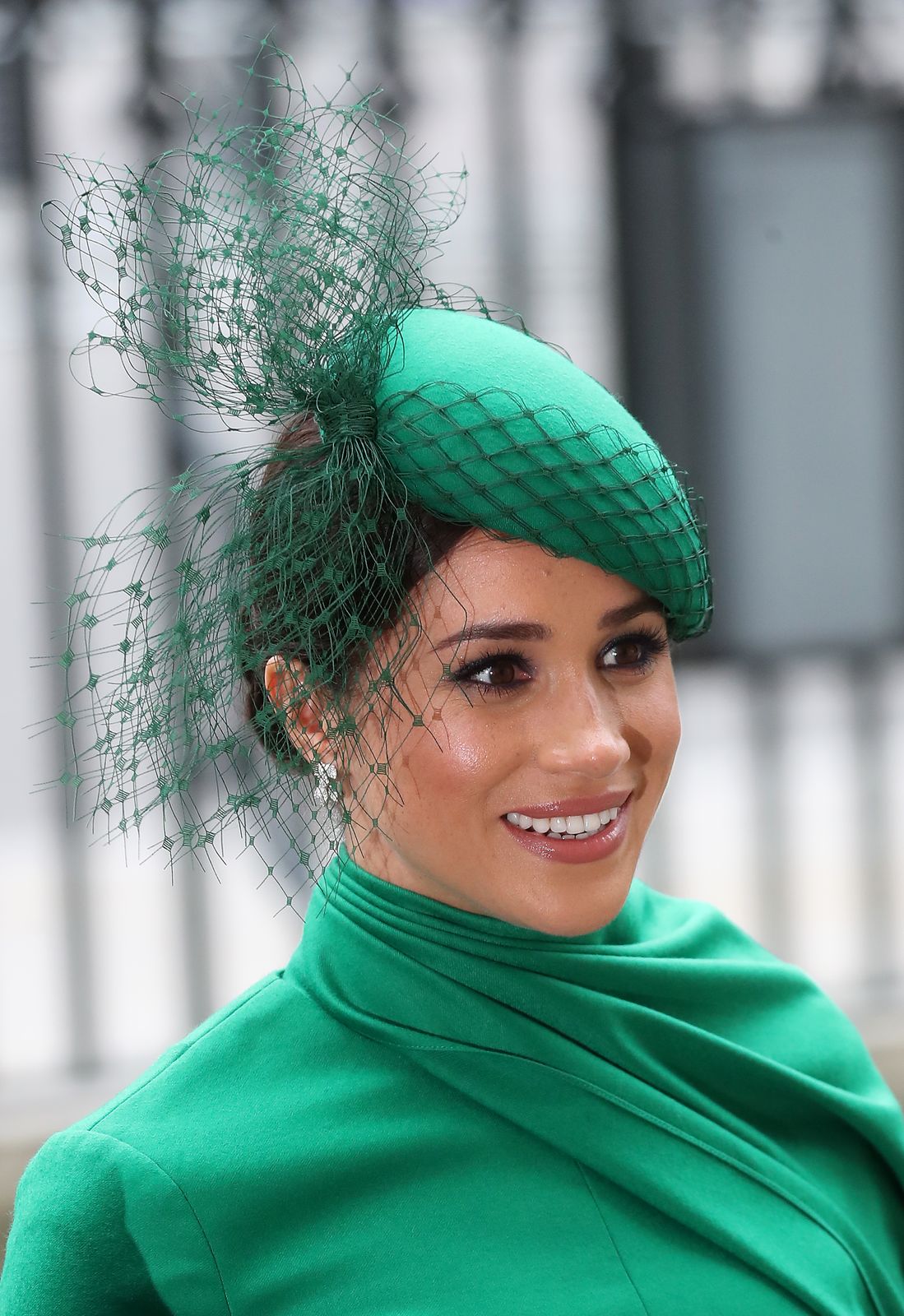 Meghan Markle attends the Commonwealth Day Service 2020 on March 09, 2020 | Getty Images
Like every other detail contained in the interview, Markle's revelation about her first job as a teenager sent the media into a frenzy. Before long, netizens sniffed out the iconic yogurt shop, albeit a Sherman Oaks branch.
Although the specific shop in LA shut down years ago, like its other branches, that did not deter fans from flocking to the last surviving Humphrey Yogart located in Sherman Oaks.
Describing the Meghan-boost, the yogurt shop's publicist Greg Rogers explained: "It's been a lot of people who didn't realize there was still a Humphrey Yogart, that were all customers from the other stores." He continued:
"And there were a few lookie-loos and people wanting to take a picture of the sign."
Rogers also confirmed that the store witnessed a massive turn up even before they opened on Monday morning. Since then, rather than their usual average of 50 customers per day, they've witnessed over 200 customers.
Many are trooping in to have a taste of their Fro-Yo special. Prospective customers have also called in to make weird demands, including items not on their menu.
People are coming in and ordering the banana/peanut butter/chocolate combo.
Despite snagging a massive business boom thanks to Markle's mention, Humphrey Yogart's administrators denied remembering the Duchess ever working for them.
That's reasonable, considering the yogurt shop boasted of over 80 employees in six locations at the time, making it challenging to keep tabs on everyone.
Notwithstanding, the Sherman Oaks-based shop saw it fit to honor the duchess. Rogers revealed the company's plans to introduce a special fro-yo mix, named Banana Royale, a nod at Markle's love for banana and chocolate chips. He explained:
"A lot of people have taken off with it. So people are coming in and ordering the banana/peanut butter/chocolate combo."
The special flavor's peanut butter mix is notably a nod at Prince Harry's love for peanut butter and jelly. Interestingly, this is not the first time the Meghan-effect has pushed a company to the peak of the business realm.
Last December, Markle raised royal brows with her investment in a small startup, the Clevr Blends, known for its mix of instant oat-milk lattes and vegan coffee.
The move further spurred royal outrage when Oprah Winfrey unveiled a Christmas gift from her "neighbor M," which included a goodwill drink from Clever Blends.
The royal family frowned at the crown emoji the TV host included in the Instagram post, establishing an obvious connection to the British monarchy.
The incident seemed to die down eventually, but Sunday's interview certainly hit home harder and hence would make the rounds for much longer. Good thing Humphrey Yogart got its moment!
Please fill in your e-mail so we can share with you our top stories!