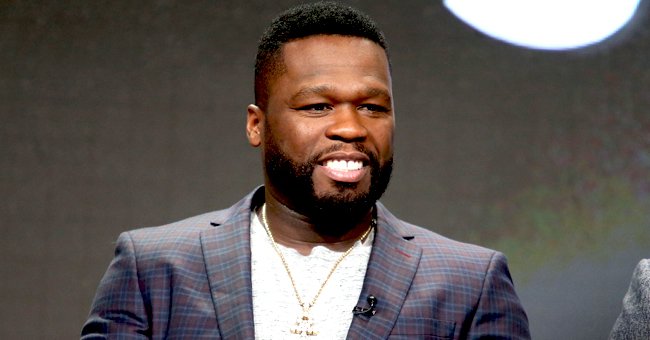 Getty Images
50 Cent's Ex Vivica A Fox Shows Her Hourglass Figure & Long Legs Rocking a Tight Versace Dress
50 Cent's former lover Vivica A. Fox recently stunned her followers on social media with photos of her which featured her wearing a form-fitting dress that showed off her figure.
Vivica A. Fox served her fans with a three-way photo collage that captured her dressed in flattering designer pieces and expensive jewelry. The dress she had on in the collage was a form-fitting Versace dress that showcased her hourglass figure.
The dress had a turtle neck and at full length, it rested several inches above knees, drawing attention to her long shapely legs. In the middle, the classy dress sported three golden chain links.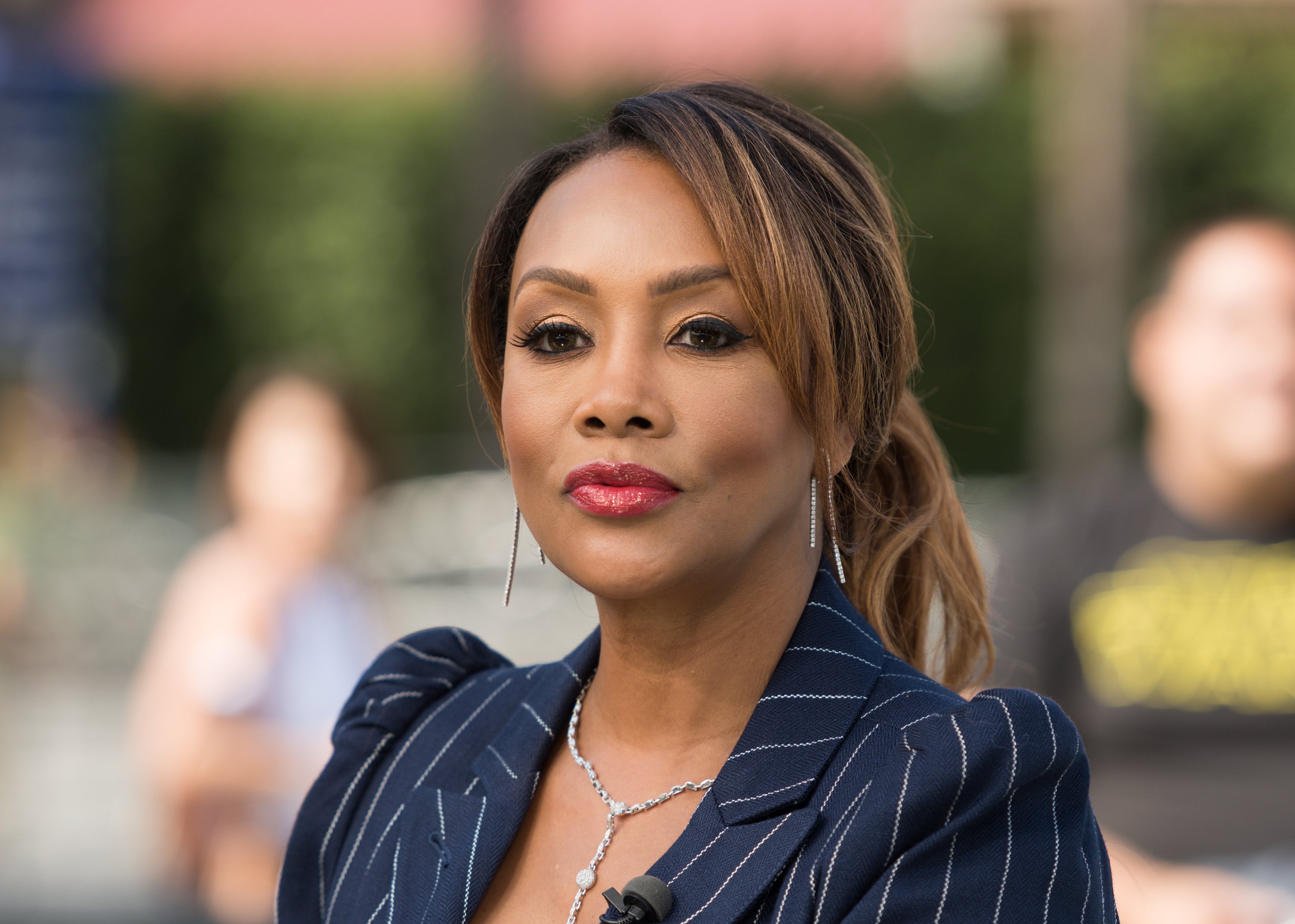 Vivica A. Fox visits "Extra" at Universal Studios Hollywood on October 3, 2017. | Photo: Getty Images
Fox matched the links with matching body jewelry of her own, including a golden Cuban neckpiece complete with a pendant. Her outfit was completed by a black knee-length pair of Louboutin boots.
The boots sported buttons along the side, giving the impression that they could be unbuttoned. One shot saw the famous media personality standing with her hands resting on her slim waist while another captured her seated on a beanbag with her long legs crossed.
Fox revealed in her caption that the shot was taken at a Fox Soul show. She also tagged the designers she had on and credited a couple of people with helping her achieve the look. In the comment section, fans gushed and thought she looked wonderful and half her age.
The woman even hinted at the possibility of getting back with him should he desire.
Fox is a talented actress and an even better producer. She is the genius producer behind the 25 movies from Lifetime's "The Wrong" franchise, 22 of which she starred in. Fox told The Wrap last month about the benefits of having to produce and star in those films.
She stated that she was able to cast herself as different characters, some of which she would never have been able to play left to Hollywood's machinations.
Fox is grateful for the chance she was given to add filmmaker to her list of titles. Author is also one of her titles— the half memoir/ half self-help book she released some years ago created a lot of drama on social media.
The book contained details of her tumultuous relationship with rapper 50 Cent. Titled "Everyday, I'm Hustling," it revealed how treasured their intimate moments were.
Fox claimed in the book that she was often initiating said moments because of how much she enjoyed making love with him. She was questioned about that when she appeared on "The Wendy Williams Show" in 2018.
During the interview, Fox confirmed that she really had been like that, and at the time of their discussion, nothing had changed. The woman even hinted at the possibility of getting back with him should he desire.
50 Cent was not having any of it, and he clapped back on social media, leaving no doubts as to how he felt about the whole affair. The pair dated in 2003, but they had lots of clashes on social media over the years.
Please fill in your e-mail so we can share with you our top stories!