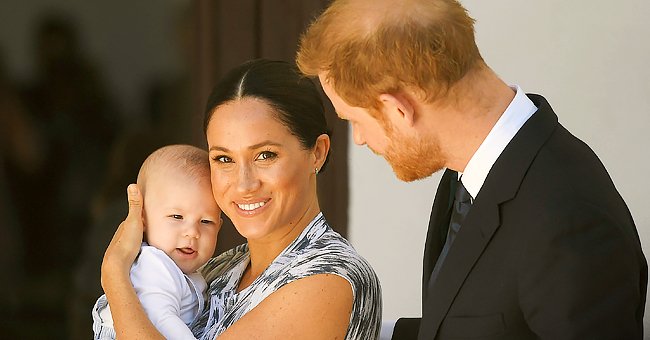 Getty Images
Us Weekly: Buckingham Palace Says Archie's Lack of Title Doesn't Have Anything to Do with Race
Prince Harry and Meghan Markle's bombshell interview with Oprah Winfrey brought up allegations of racism concerning their son, Archie's title. Buckingham Palace reportedly claims to have acted according to protocol.
Among the many revelations during Prince Harry and Meghan Markle's exclusive interview with Oprah Winfrey was the shocking insinuation that their son, Archie Mountbatten-Windsor, was denied a title because of his race.
An inside source has denied the accusations and told Us Weekly that the decision had nothing to do with race and that Buckingham Palace acted according to long-established protocol.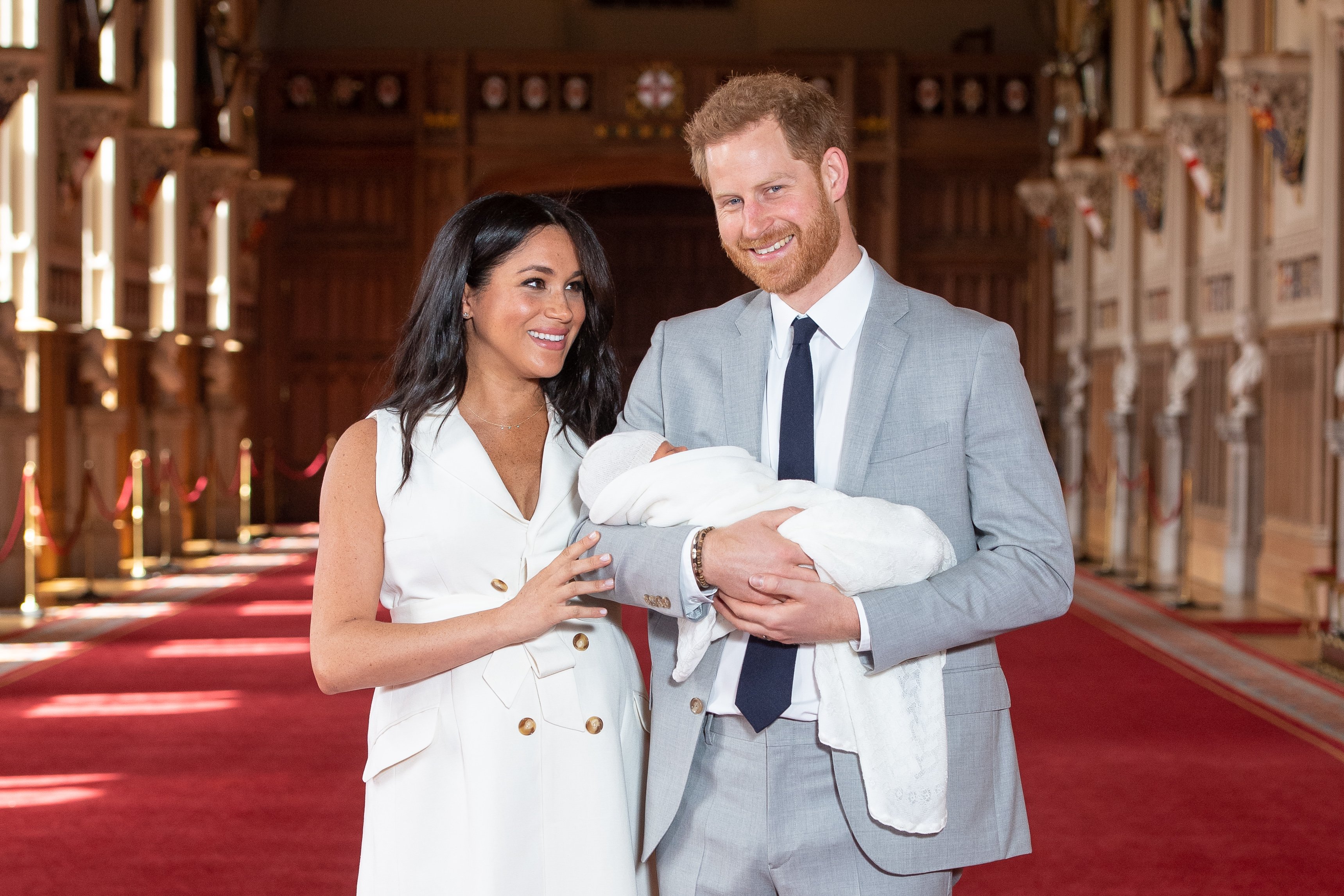 Prince Harry and Meghan Markle pose holding newborn Archie Harrison Mountbatten-Windsor at Windsor Castle on May 8, 2019 in Windsor, England. | Source: Getty Images
THE ROYAL PROTOCOL
According to the source, Archie did not receive a title because he is not in the direct line of succession to the throne and would only be entitled to one once his grandfather, Prince Charles, is crowned king.
The rules governing royal titles were established by King George V in November 1917 and declared that only the ruling monarch's grandchildren would be given the title of prince or princess. Great-grandchildren would not qualify.
EXCEPTIONS TO THE RULES
King George V made one exception to the rule and allowed the eldest great-grandchild to be titled a prince, which means that Prince William's eldest son, Prince George, rightfully deserved the title.
However, under the old protocol, Charlotte and Louis would not have been given titles, but Queen Elizabeth II stepped in and issued a letter patent in December 2012 allowing all Prince William's children to be princes and princesses.
THE UNTITLED ROYALS
Although Meghan implied that race played a part in the snub, Archie is not the only royal child who does not have a title. In regards to the protocol, some of the Queen's other great-grandchildren do not hold titles either.
Princess Eugenie's newborn son, August Brooksbank, and Zara Tindall's kids, Mia, 7, and Lena Tindall, two, are not entitled to be princes or princesses.
THE ISSUE OF PROTECTION
During the two-hour CBS interview, Harry and Meghan also brought up the issue of protection regarding their family's safety. The pair revealed that the royal family fervently refused to provide them with security.
Harry admitted he was shocked to find that even his security had been removed after the pair stepped down from their roles as working royals. However, there seems to be a more complicated reason behind the issue of protection.
RISK-BASED SECURITY
While Harry asserted that he was still as much at risk now as he was when he was a working member of the royal family, a former royal protection officer confirmed to MailOnline that protection was afforded only to the firm's working members.
The Duke and Duchess' decision to live in the US also presented a different set of challenges regarding how a British police office could offer full protection while on American soil.
Please fill in your e-mail so we can share with you our top stories!