Top 10 Memorable Moments Meghan Markle Neglected Royal Protocol
The relationship between Prince Harry and Meghan Markle began in 2016, making headlines in the royal world ever since. They got married in May 2018 after their love story deepened.
While Meghan Markle managed to learn to get her way at the start, it appears that her time as a royal ended when the British media and the royal family began to allegedly mistreat her.
As a result, the Duke and Duchess of Sussex stepped down from their monarchic ways; it left experts wondering if this drove her to seek revenge because she couldn't be queen.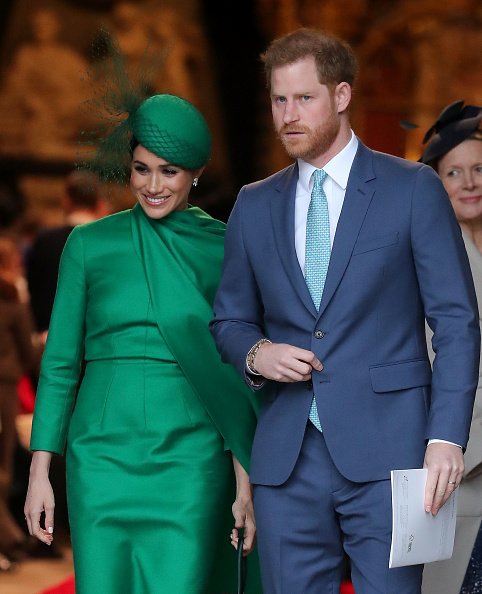 They recently sat down with Winfrey to tell it like it is. Markle talked from her experience, including the numerous rules and protocols she had to follow. Despite being cautious, she broke a few rules as well.
ETHICAL GUIDELINES FOR SITTING
As for royal women, they should sit at all times, especially in front of the Queen, with their legs and knees together while having their ankles crossed. Markle, however, crossed her legs at a function.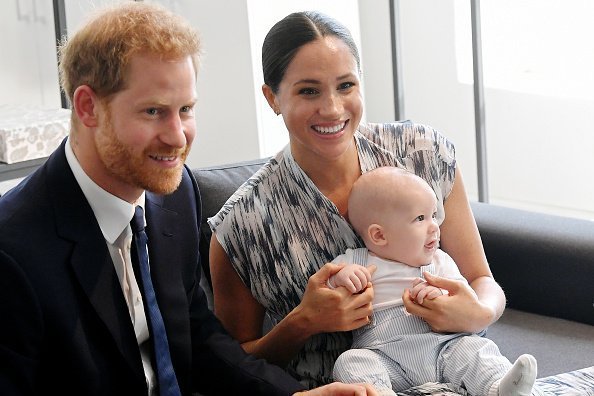 WEARING A PIECE BY A BRITISH DESIGNER IS VITAL
People across the world eagerly anticipated Archie's christening since he's the couple's first child together. As with every other christening, this one should also wear British designer frocks.
While Kate Middleton chose Stella McCartney at her children's ceremony, the Duchess of Sussex opted to go the French route and don Christian Dior. 
ATTENDING A ROYALS-ONLY EVENT
Markle attended the Commonwealth Youth Forum with Prince Harry in April 2018. Only members of the Royal Family are permitted to attend, and at the time, Prince Harry's then-fiancé Markle attended.
ANNOUNCING ARCHIE'S BIRTH ON SOCIAL MEDIA
A ceremonial easel outside Buckingham Palace has traditionally been used to announce the birth of a royal baby. Markle and Prince Harry instead announced the news on Instagram.
PANTYHOSE WAS NOT WORN
When Markle announced her engagement to Prince Harry, she decided to do things differently. During their official photos, Markle chose not to wear pantyhose.
Generally, this isn't a major deal for most women under 85 – but it's highly unusual for a royal. The Queen wears them, Kate Middleton wears them, and Princess Diana also wore them.
CLOSING HER OWN CAR DOOR
During her first solo appearance as the Duchess of Sussex, Markle closed her car door herself. Members of the royal family usually have someone open and close their car doors for them.
ENTERING CAR BEFORE HER MAJESTY
While attending her first official event with the Queen in June 2018, Markle could not decide whether to get in the car before or after the Queen and then she asked her what she preferred.
The monarch then motioned for Markle to get into the vehicle first in order that she could take a regular seat behind the driver. It was a nail-biter, but everything turned out alright.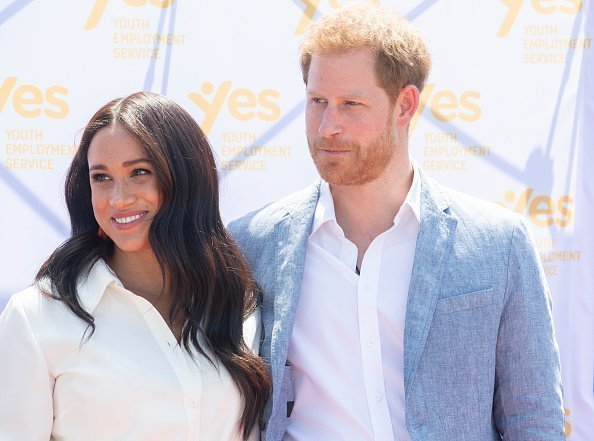 HAVING HER OWN COAT OF ARMS
A woman's father traditionally receives a royal coat of arms before a woman exchanges her wedding vows in the royal family. That coat of arms then passes on to her entire family. 
Due to Markle's distant relationship with her father, Thomas Markle, who was not present at the wedding, the palace announced that her coat of arms was designed just for her.
CELEBRATING CHRISTMAS AT SANDRINGHAM
Usually, only spouses of the Queen's invitees are permitted to attend the Sandringham Christmas. As a result, Prince Harry requested that Markle be made an exception in 2018, and his grandmother agreed.
HOLDING HANDS WITH PRINCE HARRY IN PUBLIC
Generally, royals keep too much PDA to a minimum because they are representing the monarchy at work. But Markle and Prince Harry hold hands a lot, whether they're seen by the paparazzi or public.
Markle is now one of the most well-known names in the world. She inspires the fashion crowd with her fashion sense. Her style knows no bounds and is enjoyable.
While some people referred to her as a rebel, many celebrities made up that list in Hollywood. Teens of the 1950s considered James Dean a personification of dilemma and rebellion.