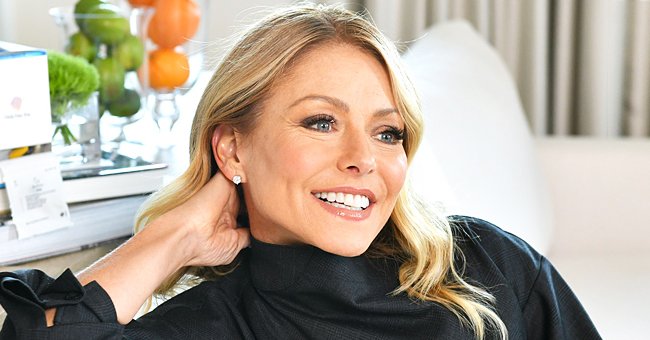 Getty Images
Fans Are Stunned after Kelly Ripa Shares Side-by-Side Throwback Photos of Herself & Mom Esther
Kelly Ripa recently shared a side-by-side photo with her mother, and fans believe the two gorgeous women look nearly identical.
It is no secret that Kelly Ripa works hard for her successful Hollywood career. Nevertheless, she stands firm as a family woman, putting her husband, Mark Consuelos, and kids, Joaquin, Michael, and Lola, as her top priority.
Kelly has known the importance of family since her younger years and remains to have a good relationship with both her parents, Joseph and Esther Ripa.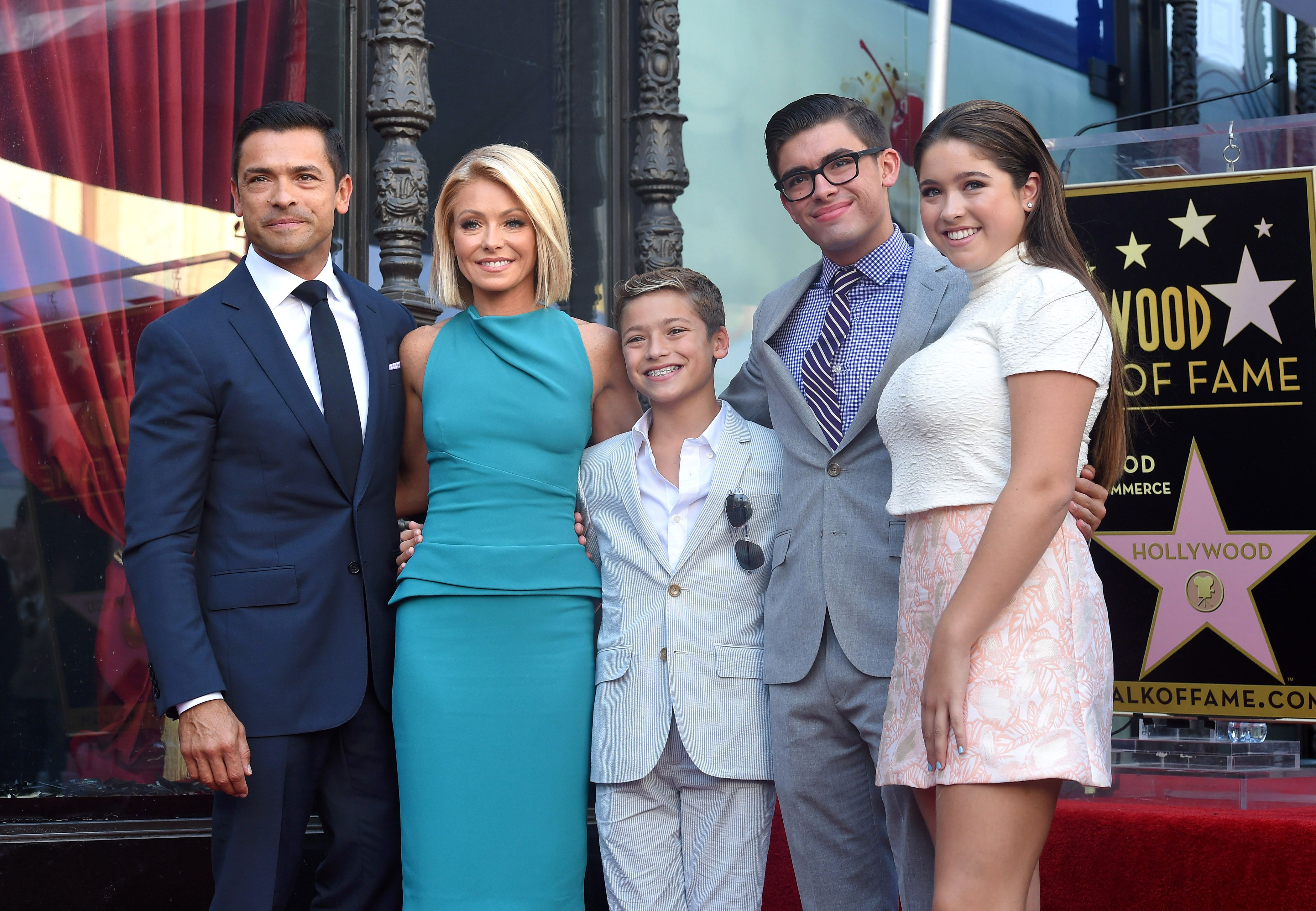 Kelly Ripa, Mark Consuelos, Lola Consuelos, Michael Consuelos and Joaquin Consuelos attend the ceremony honoring Kelly Ripa with a star on the Hollywood Walk of Fame on October 12, 2015 in Hollywood, California. | Source: Getty Images
The "Live with Ryan and Kelly" host recently shared a side-by-side photo with her mom, showing the strong resemblance between the two women, which fans agree on.
One side shows Esther's throwback photo, taken in 1980, wearing a black blazer with her hair neatly pulled back into a ponytail, while on the right shows Kelly's image in a similar angle.
The 50-year-old's snap donned a beaded black dress and had her hair pulled back with a side partition. The photo was taken in 2005, but no specific event was mentioned.
Kelly's post attracted many comments from her celebrity friends and fans, including her husband Mark, who noted how much he liked his wife's Instagram post.
According to the star, her diet consists of mostly plant-based whole foods.
Many comments called the mother-daughter-duo twins and Ripa a spitting image of her mom. "Whoa! Identical! And gorge," one comment read alongside a heart emoji.

Screenshot of a comment on Kelly Ripa's Instagram post. | Source: Instagram/KellyRipa
The host has mentioned her parents a few times on "Live with Ryan and Kelly," but not many know about them. Like their daughter, Esther and Joseph are hardworking individuals.
In his early '80s, Joseph still worked as a Camden County Clerk for Camden, NJ, after holding several other positions in the county, such as Freeholder and Vice President.
The couple has another daughter, Linda, who is a few years older than Kelly. Together they have six beautiful grandkids and don't live too far from New York City, where Kelly resides.
Despite her busy work schedule and family duties, Kelly maintains her incredible figure and good health by living a healthy and active lifestyle coupled with nutritional supplements.
According to the star, her diet consists of mostly plant-based whole foods. "I just like to stay as healthy as possible," she shared. "And that has been really the benefit for me knowing that I am fortified internally [sic]."
She also focused on her mental health amid the pandemic as the challenging situation caused her anxiety to heighten. Fans are glad to know their favorite television personality has excellent management skills.
Please fill in your e-mail so we can share with you our top stories!