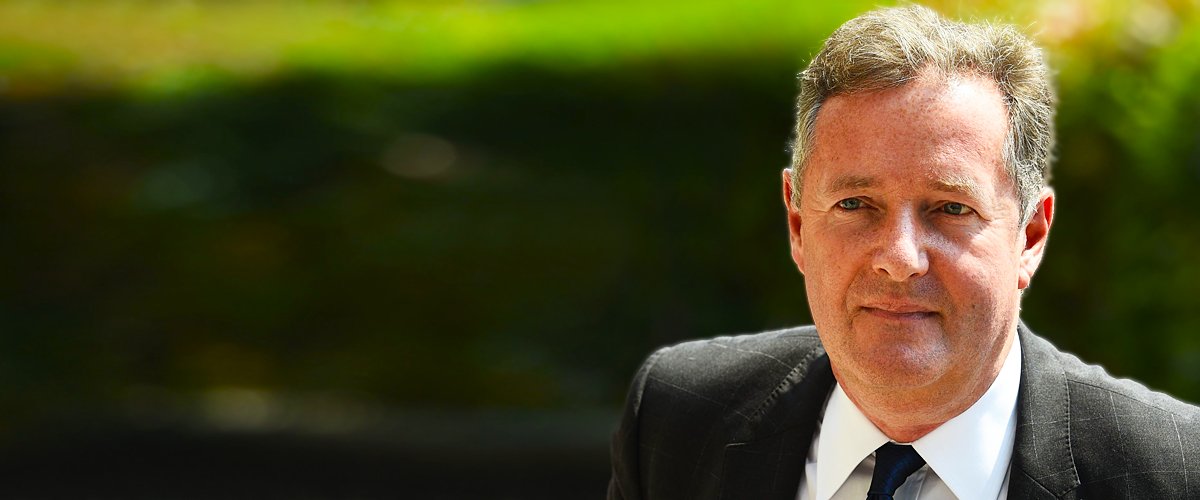 GettyImages
Celia Walden Is Piers Morgan's 2nd Wife — What Is Known about His 2 Spouses?
Piers Morgan is currently trending on social media following his shocking reaction to Meghan Markle and Prince Harry's tell-all interview. Here is a quick look at his personal life and two marriages.
Broadcaster, writer, journalist, television personality, and "Good Morning Britain" co-host Piers Morgan has accumulated many titles over the years.
Now, as he trends on social media for his response to the explosive Meghan Markle and Prince Harry interview with Oprah Winfrey, let's take a look at his personal life.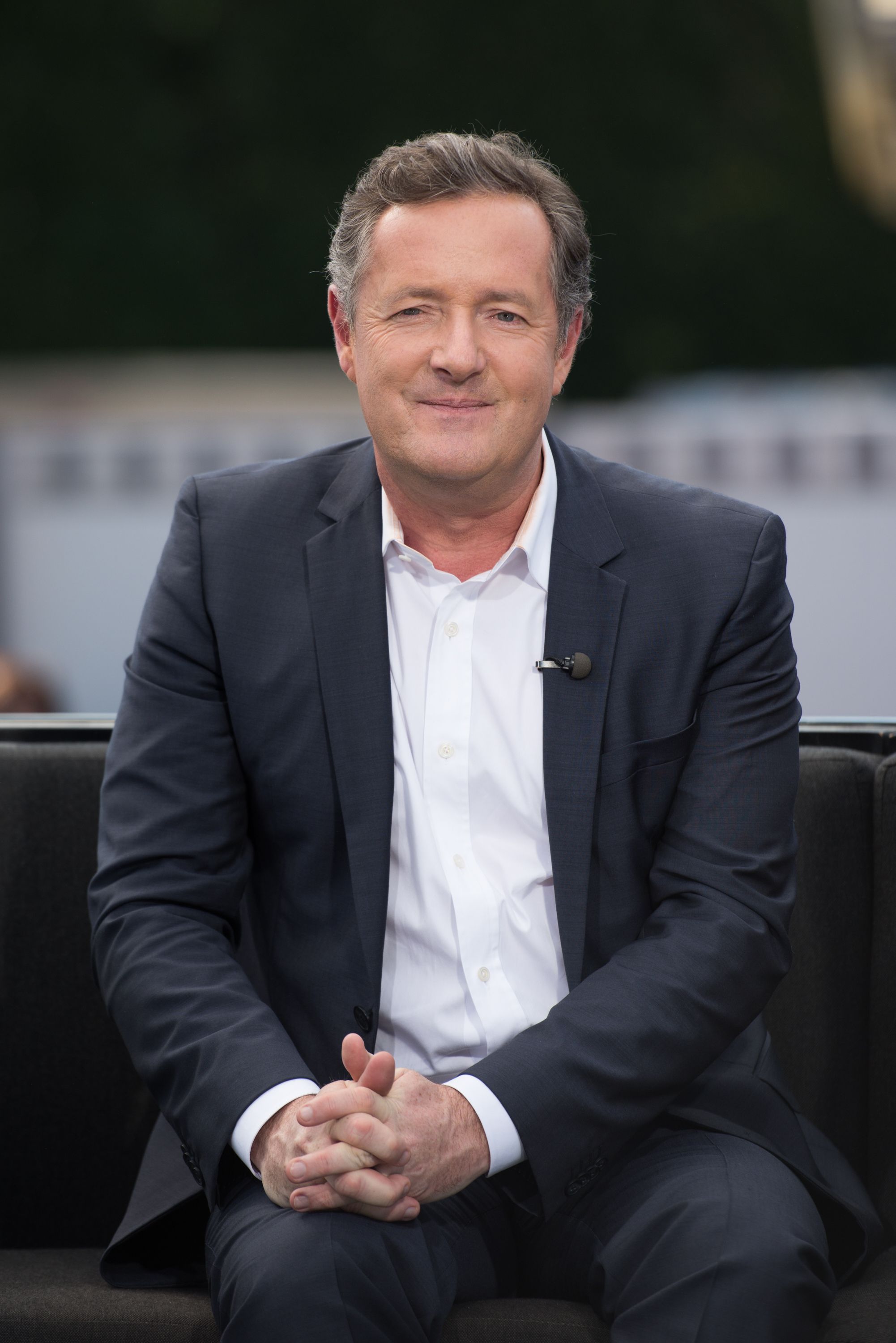 Piers Morgan visits "Extra" at Universal Studios Hollywood on February 11, 2016, in Universal City, California | Photo: Getty Images
Morgan, who started his career as a writer in Fleet Street in the late 80s, has been married twice. First to his ex-wife and hospital nurse ward Marion Shalloe and then to his current wife, Celia Walden. Here is some insight into both marriages.
MORGAN'S FIRST WIFE
In 1991, Morgan tied the knot with his first wife, Shalloe. They remained married for 17 years until they separated in 2004 and eventually got divorced in 2008.
In those 17 years of his first marriage, the former couple had three sons, Albert, Spencer, and Stanley. Not much is known about Shalloe's life outside her marriage to the British journalist as she keeps a low profile, just like the rest of Morgan's family.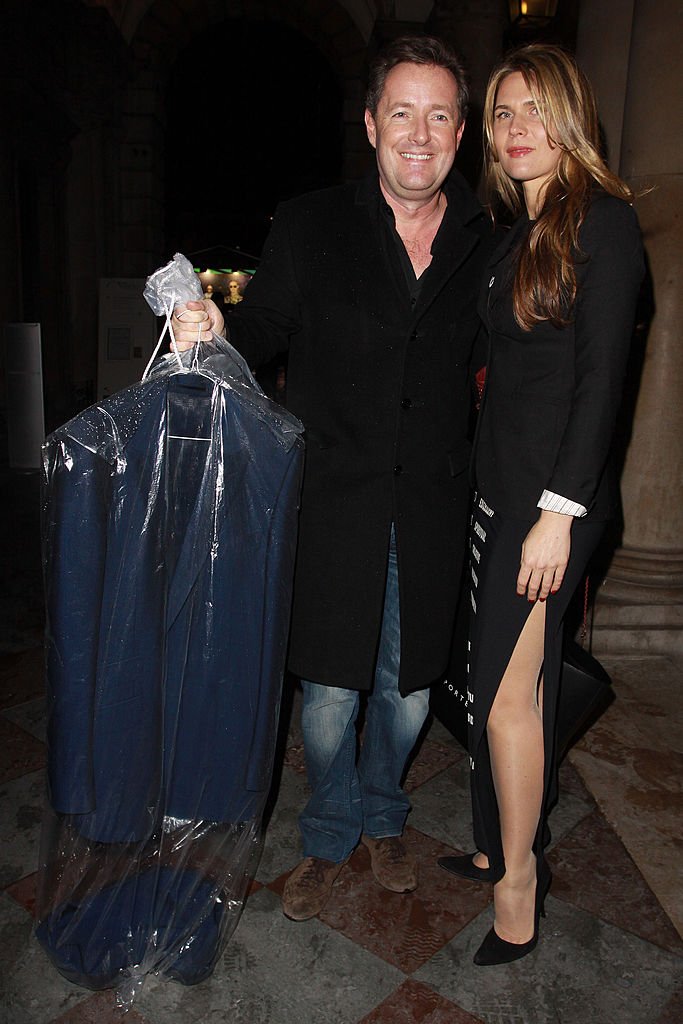 Piers Morgan and Celia Walden at Somerset House on February 18, 2010 | Photo: Getty Images
Although it remains uncertain, it was alleged that Morgan had an affair with Marina Hyde, a Guardian columnist. This affair was reportedly believed to be a reason behind the divorce.
Walden shocked many people when she responded to the news of her husband's departure from the network.
Their children, as expected, are more socially visible than their Shalloe. Stanley is reportedly a working actor while Albert is studying at Bristol. Spencer is said to be a freelance journalist.
In
a 2009 interview,
Morgan opened up about his divorce. At the time, the broadcaster was already in a relationship with his now-second wife, Celia Walden.
The day he and Shalloe got divorced, he reportedly revealed that he managed to find a bright side to the situation and proposed that they both go their separate ways and never talk about the divorce.
Interestingly, they stayed good friends over the years. According to him, Shalloe was very accommodating, and as such, he got to speak to his children every day — a habit he claimed formed an unbreakable bond.
CELIA WALDEN
Two years after his divorce from Shalloe, Morgan walked down the aisle. In June 2008, Morgan officially became Celia Walden's husband, and the novelist officially became Piers Morgan's wife.
The two reportedly met in 2006 when Morgan was asked to interview her for GQ. In June 2020, the husband and wife celebrated their 10th anniversary.
In a rare sweet post, Morgan penned a heartfelt caption in which he expressed his love for her. He shared a photo from their wedding day and wrote:
"10yrs ago today... I made an honest woman of Celia. And her lawyers hoped it would never last! Happy Anniversary to my considerably better half."
The British writer described his incredibly romantic proposal to Walden. During an episode of "Good Morning Britain," he shared that he got sensational singer Stevie Wonder, one of Walden's favorite singers, to ask her to marry him.
The romantic gestures swept her right off her feet, and soon, the unforgettable Piers Morgan-Celia Walden wedding came around. A year after, they welcomed their daughter, Elise Morgan.
Walden herself is a journalist, novelist, and critic who was born in Paris but raised in London. The mother of one, who is the daughter of former Conservative MP George Walden, was reportedly once a writer for the DailyMail.
Afterward, she became the editor of the now defunct Daily Telegraph's diary section "Spy" before it went under. Recently, social media went ablaze with news of Morgan's explosive reaction to Meghan Markle and Prince Harry's interview with Oprah Winfrey.
Following his viral reaction on "Good Morning Britain," where he tagged Meghan and Harry's claims as false, Markle reportedly filed a complaint to ITV.
Not long after, Morgan resigned from the show. Walden shocked many people when she responded to the news of her husband's departure from the network.
She posted a hilarious parody video to sum up her first Wednesday morning, waking up next to her husband, who always left home as early as 4 am to go filming.
Fans found the video to be hilarious, and many loved how she was able to spin the situation into a light-hearted affair. The heated feud between Morgan and Markle, however, seems to carry on.
Please fill in your e-mail so we can share with you our top stories!