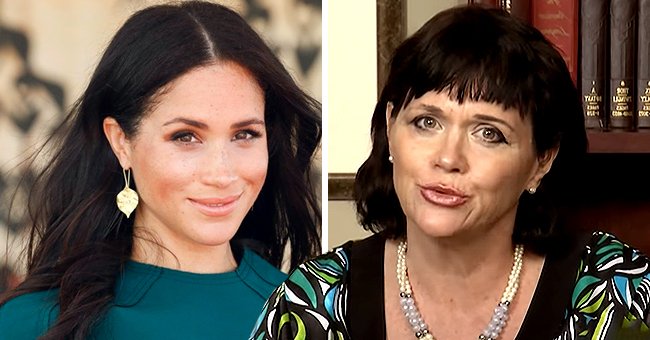 Getty Images. | YouTube/Good Morning Britain
Samantha Markle Claims Their Family Was Not Good Enough for Her Estranged Sister Meghan
Meghan Markle's half-sister, Samantha Markle, alleged that the Duchess of Sussex cut her and their father off after the royal wedding because their family wasn't "fabulous enough" for her.
As the world is still analyzing Prince Harry and Meghan Markle's tell-all interview with Oprah Winfrey and its aftermath, the duchess' half-sister Samantha Markle is opening up about life before and after Meghan became a royal.
While promoting her new memoir, "The Diary of Princess Pushy's Sister," Samantha revealed that Pushy Sister represents Meghan, and she has been on the receiving end of backlash.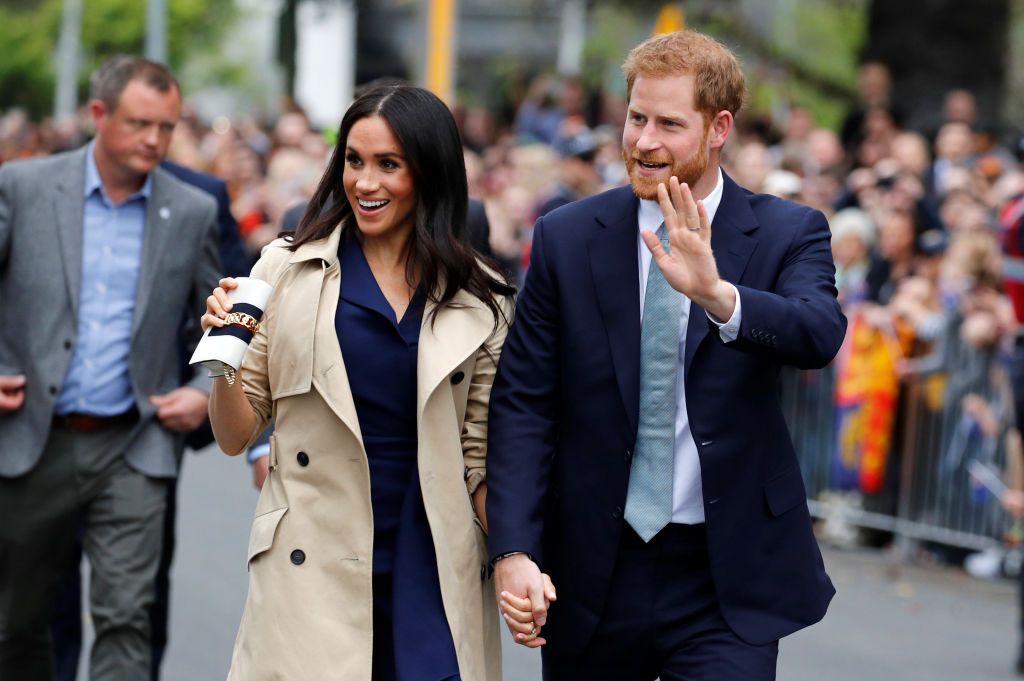 Prince Harry and Meghan at the Royal Botanic Gardens on October 18, 2018 | Photo: Getty Images
She explained that many believe it is a nasty tell-all book attacking Meghan, but that isn't the case as three-fourths of the book talk about their childhood. The latter parts address their falling out. Speaking about it, Samantha said:
"She loved my father, and everything was great. We were a pretty normal family, but then when the royal wedding came, I guess we weren't royal enough or fabulous enough."
Samantha, who now lives close to Tampa, Florida, praised her community for supporting her and noted that her book is now a bestseller of biographies of people with disabilities. The 56-year-old has multiple sclerosis.
During the sit-down, Meghan spoke about Samantha, saying she was raised as an only child and didn't know about her half-sister.
On the topic of openly criticizing her half-sister, Samantha mentioned that it hasn't been easy for her because the narrative has been switched to make her look like a jealous sister and their father, Thomas Markle, a horrible dad.
Nevertheless, she isn't going to stop telling her truth. Samantha also addressed claims saying she was trying to make money off Meghan's fame, saying she has always had a career in television and radio.
During the sit-down, Meghan spoke about Samantha, saying she was raised as an only child and didn't know about her half-sister. The Duchess of Sussex also mentioned that Samantha only changed her name to Markle after the royal wedding.
Samantha, however, debated her sister's claims saying the truth was "ignored and omitted." She claimed that there are photos that prove that they spent most of their childhood together with their father.
Samantha also denied Meghan's allegations about changing her name, showing a photo of a December 1997 petition to change her name to Markle. An image of her college diploma bears the famous Markle surname.
However, Thomas's reaction to the interview differs from
Samantha's
. After the CBS Special, the patriarch, in an appearance, didn't refute Meghan's claims about his involvement with the tabloids and
apologized for his betrayal.
Please fill in your e-mail so we can share with you our top stories!