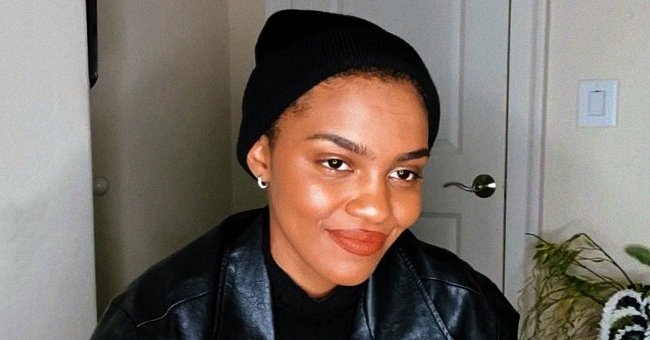 Instagram/chinamcclain
'House of Payne' Star China McClain Looks Gorgeous Rocking a Rihanna-Inspired Look on TikTok

China McClain has been making waves on the popular social media app TikTok. Her recent post had fans doing a double-take after debuting a Rihanna-inspired look for a TikTok video shared on Twitter.
It is often said that imitation is the highest form of flattery. When pop singer Rihanna Fenty followed fellow Hollywood star China Anne McClain on Instagram, the young actress found one unique way to show her appreciation.
The "Black Lightning" actress took to Twitter to share an epic TikTok video clip of her transformation into a convincing Rihanna lookalike. Fans were in awe of how accurately she portrayed the "Diamonds" singer's aura.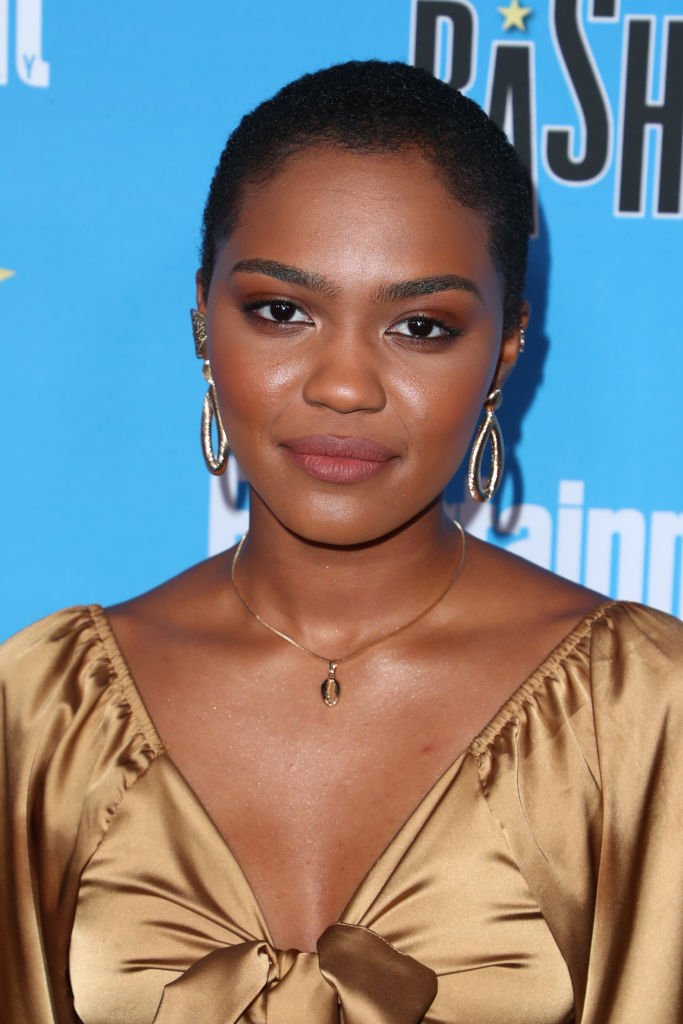 China Anne McClain at the Entertainment Weekly Comic-Con Celebration on July 20, 2019 in San Diego, California. | Source: Getty Images
In the video, a voice-over relays how McClain decided on a Rihanna-inspired look after the pop star followed on Instagram. The video starts with the 22-year-old actress dressed casually in a black strappy top and matching hat.
After McClain flashes a peace sign and winks at the camera, the video cuts to the picture that the actress planned to copy - a beautiful snap of Rihanna with long curly hair and bold red lipstick.
MCCLAIN'S TRANSFORMATION
As the N.E.R.D. and Rihanna song, "Lemon," starts to play, McClain teases her mesmerizing green eyes before showing her transformed look while singing along to the music with sophistication and sass.
The "Descendants" actress' hair and makeup were styled exactly like Rihanna's. She even wore a similar outfit, a black low-cut blazer accessorized with a gold drop necklace accentuating her cleavage.
McClain's fans were pleasantly surprised by how effortless the actress pulled off the look and expressed their sentiments with compliments in the comments section.
One fan quipped, "The lost daughter of Rihanna," while another commented, "I hope you're aware of how gorgeous you are." A third fan wrote, "We love a full circle moment," referring to another time McClain channeled her inner-Rihanna.
The first time McClain publicly imitated Rihanna was when she appeared on ABC's "Sing Your Face Off." One of the competition judges, Debbie Gibson, told AJC McClain was like the "second coming of Rihanna."
FREEDOM AND EMPOWERMENT
While McClain is a phenomenal singer, she found more success as an actress, appearing in popular shows and movies including Tyler Perry's "House of Payne" and Disney's "Descendants" franchise films.
After conquering Hollywood as an actress, McClain used her platform to encourage empowerment in the Black community by making a statement with her looks and using social media as a tool to spread her message.
THE BIG CHOP
Fans have watched McClain's journey of empowerment from when she started wearing her natural hair to her eventual big chop in 2019. The actress told Teen Vogue that her big chop gave her freedom which she only ever felt after finding God.
McClain recently made headlines after she revealed that she was fed up with illusions and would be leaving Hollywood to dedicate her time to God's work only.
Please fill in your e-mail so we can share with you our top stories!