Dwyane Wade Gushes over His Children as He Shares Sweet Snaps Posing with Daughter Zaya
No matter their sexual preference or identity, Dwyane Wade and Gabrielle Union love all their children, always taking to Instagram to flaunt ever-loving support for their offspring.
Showing off to parents worldwide, former pro basketball player Dwyane Wade claimed to "have the coolest kids in the world." This quality time occurred all while he took the most adorable snaps with his daughter Zaya, sharing it all on Instagram. 
Wade certainly seems to adore his children, not hesitating to take to the online world to show them some affection. In one of his recent Instagram stories, he snapped him and Zaya smiling widely and genuinely for the lens.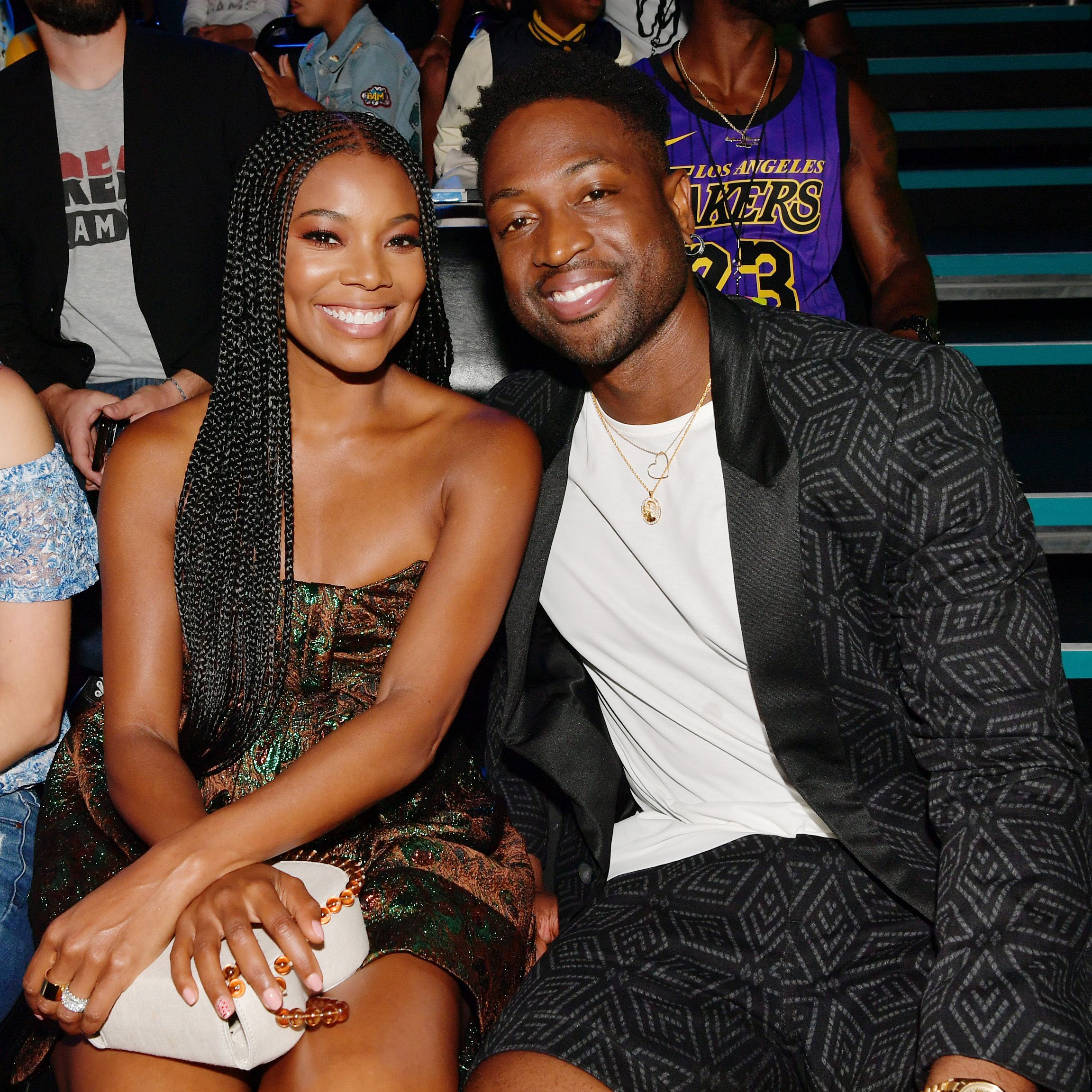 YOUNG AND REAL
Outside of all glam, where the cameras implore you to put on a picture-perfect face for the world, one can seem disingenuine. However, Wade's post of him and his daughter proved authentic, where the caption read: 
"I have the coolest kids in the world. Too me anyways. ??? @zayawayde."
In the first snap, they appear to be laughing under the sun, smiles reaching the corners of the eyes. Due to the sun or her laughter, Zaya's eyes are shut as if she is entirely taking in the moment.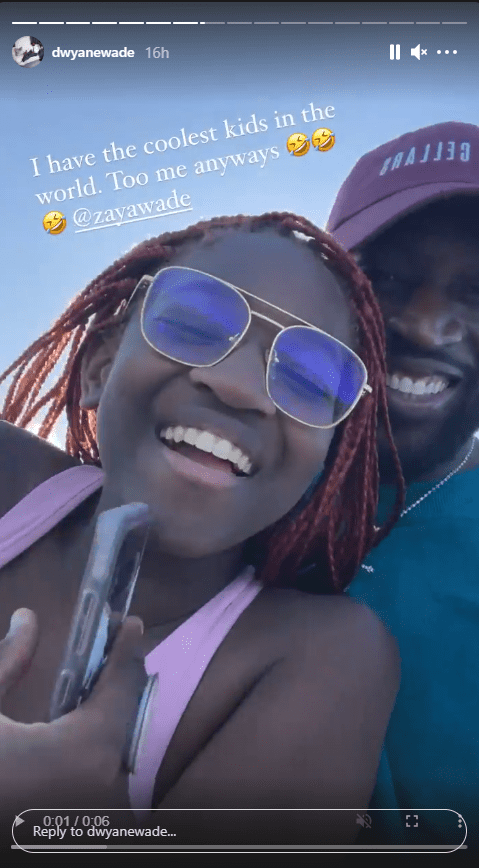 FATHER-DAUGHTER TIME
Following, the two looked as if they were enjoying some father-daughter time on a boat, with the blue water glimmering behind them. Zaya was lying in her father Wade's arms, her bright red dreadlocks emphasizing his shirt's blue color.
[Gabrielle] Union spoke about the importance of Black trans lives.
The last snap was similar to the first, with both of them smiling gleefully into the lens. You can catch a tiny glimpse of Wade's silver cross, possibly indicating religious affiliation or simply serving as a luminous accessory.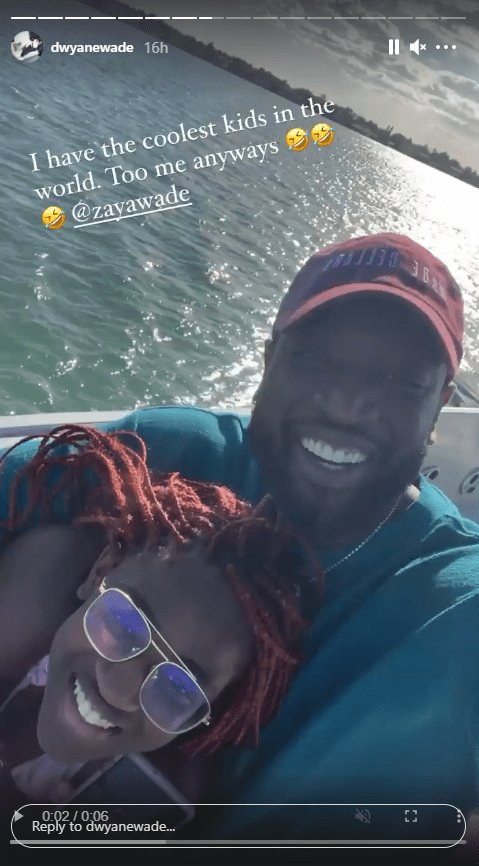 YOUNG AND AUTHENTIC
After coming out as transgender, the now transitioned Zaya managed to inspire many people, including her father. Speaking about the journey he took with his daughter and how she taught him, Wade expressed:
"Zaya knew two things: she knew straight and she knew gay. But Zaya started doing more research."
Michelle Obama herself seemed pretty taken with the young lady in an online Q&A session with the two. She expressed how proud she is of Zaya and how she is brave enough to show her authentic self and be a role model for others.
Wade isn't the only one who is proud and supportive of Zaya. Step-mother to Zaya and wife to Wade, Gabrielle Union has also spoken publicly about her admiration for her stepdaughter.
She conveyed that she always wants her children to feel comfortable in their skin and be who they are. Union herself has always supported the LGBTQ + community, making an effort always to remain outspoken.
If that isn't enough, last year, Wade and Union attended the GLAAD Awards virtually and commended Zaya together. On behalf of him and his wife, they thanked Zaya for educating both of them and for the journey.
Taking over, Union spoke about the importance of Black trans lives. She called on all those dedicated to fighting for racial equality to be inclusive of LGBTQ + issues to broaden empowerment and save lives.