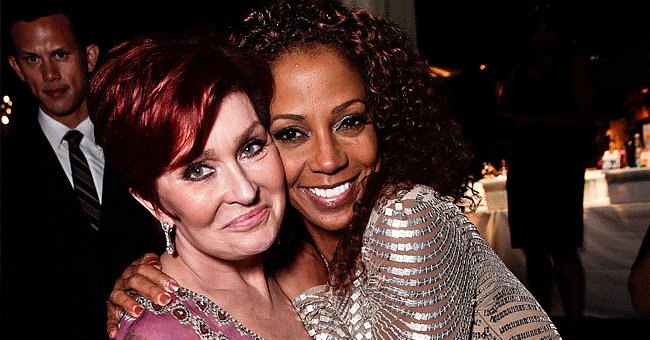 Getty Images
Holly Robinson Peete Alleges Sharon Osbourne Called Her Ghetto — See 'The Talk' Host's Response
Sharon Osbourne has finally responded to allegations that she said her former "The Talk" co-host, Holly Robinson Peete, was too ghetto and subsequently got her fired from the show. See her response below.
Sharon Osbourne is the latest celebrity to come under scrutiny following Prince Harry and Meghan Markle's CBS tell-all interview with Oprah Winfrey, which aired on March 7.
While defending Piers Morgan following his outburst over Markle, the "The Talk" star caught the attention of her former co-host, Holly Robinson Peete, who alleged that Osbourne called her ghetto before she was fired from the show in 2011.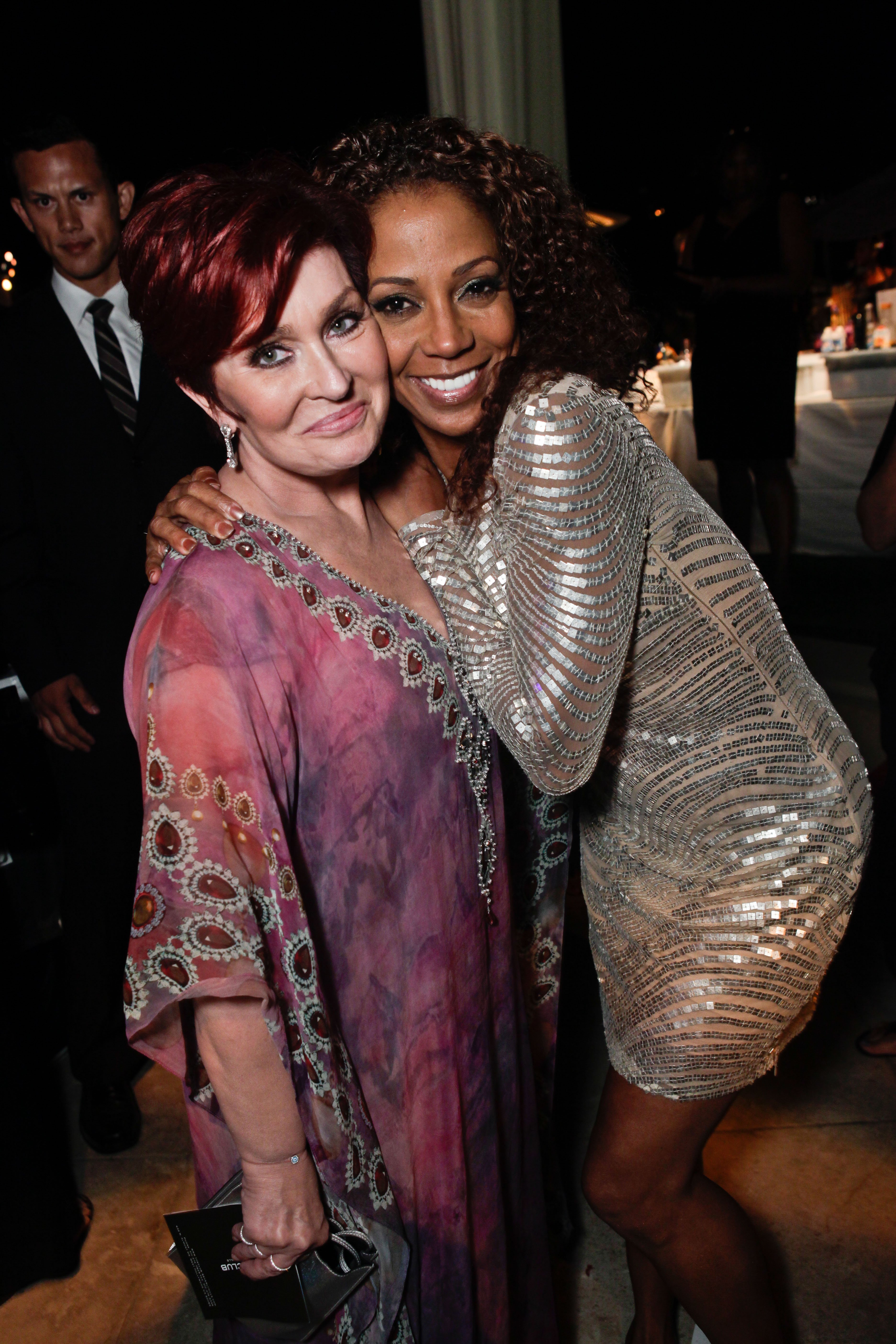 Sharon Osbourne and Holly Robinson Peete at the 13th Annual Design Care on July 23, 2011 in Beverly Hills, California. | Source: Getty Images
Osbourne responded to the damaging accusations via Twitter by sharing a screenshot from a September 2011 email allegedly sent by Peete a month after being fired from the CBS show. She captioned:
"As I have stated before, I have never had the ability/authority to get anyone fired from The Talk."
The long email suggested that Peete thought Julie Chen, who was part of the original "The Talk" cast until 2018, was responsible for her exit from the show.
Osbourne followed her response with another tweet vehemently denying that she ever said Peete was ghetto and had her fired. However, the tweets earned negative reactions from fans and critics.
One person responded, "Sharon. You're wrong. Accept it and apologize to the women you work with every day," while another wrote, "this does not excuse what you did to Sheryl Underwood, and you owe her an apology. We see who you are."
The harsh reactions come after Osbourne's heated exchange with Sheryl Underwood during their March 10 episode of "The Talk." Not only did the 68-year-old raise her voice, but she was verbally aggressive, and her language had to be blurred out.
Osbourne later took to Twitter to apologize to anyone who may have been offended by her comments during the show. She also defended herself and blamed the network for blindsiding her with the interview.
Osbourne claimed that she panicked during the segment because she was not briefed on the questions she would be asked. The TV host said she "felt like a lamb held out for slaughter."
The backlash from Osbourne's outburst has had far-reaching consequences, with CBS launching an internal review.
Although she told Variety that she begged the show producers to change the subject, she was visibly the aggressor when the show returned from a commercial break.
Regardless of her apologies, the backlash from Osbourne's outburst has had far-reaching consequences, with CBS launching an internal review into the events of the show. The show will be on a brief hiatus while the investigations take place.
Please fill in your e-mail so we can share with you our top stories!