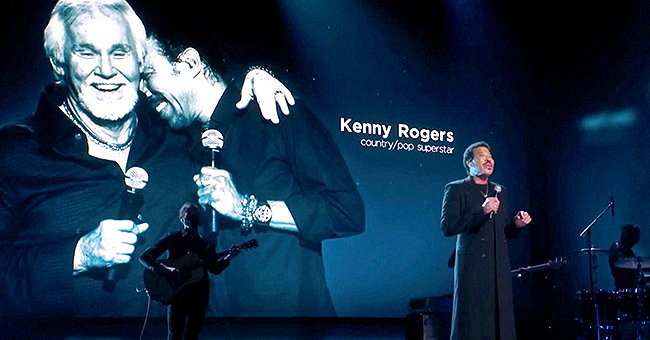 Getty Images
Lionel Richie Pays Tribute to Late Kenny Rogers with a Touching Performance at the 2021 Grammys
Lionel Richie's performance at the 63rd Grammy Award event was quite emotional as he dedicated his rendition to his late pal and fellow music icon, Kenny Rogers.
Music legend Lionel Richie was quite emotional in his new Instagram post showing images from his performance at the just-concluded 63rd Grammy Awards ceremony.
The pictures showed Richie's moments with late music star Kenny Rogers with whom he had a great relationship. The first image was taken when he mounted the Grammys stage to perform.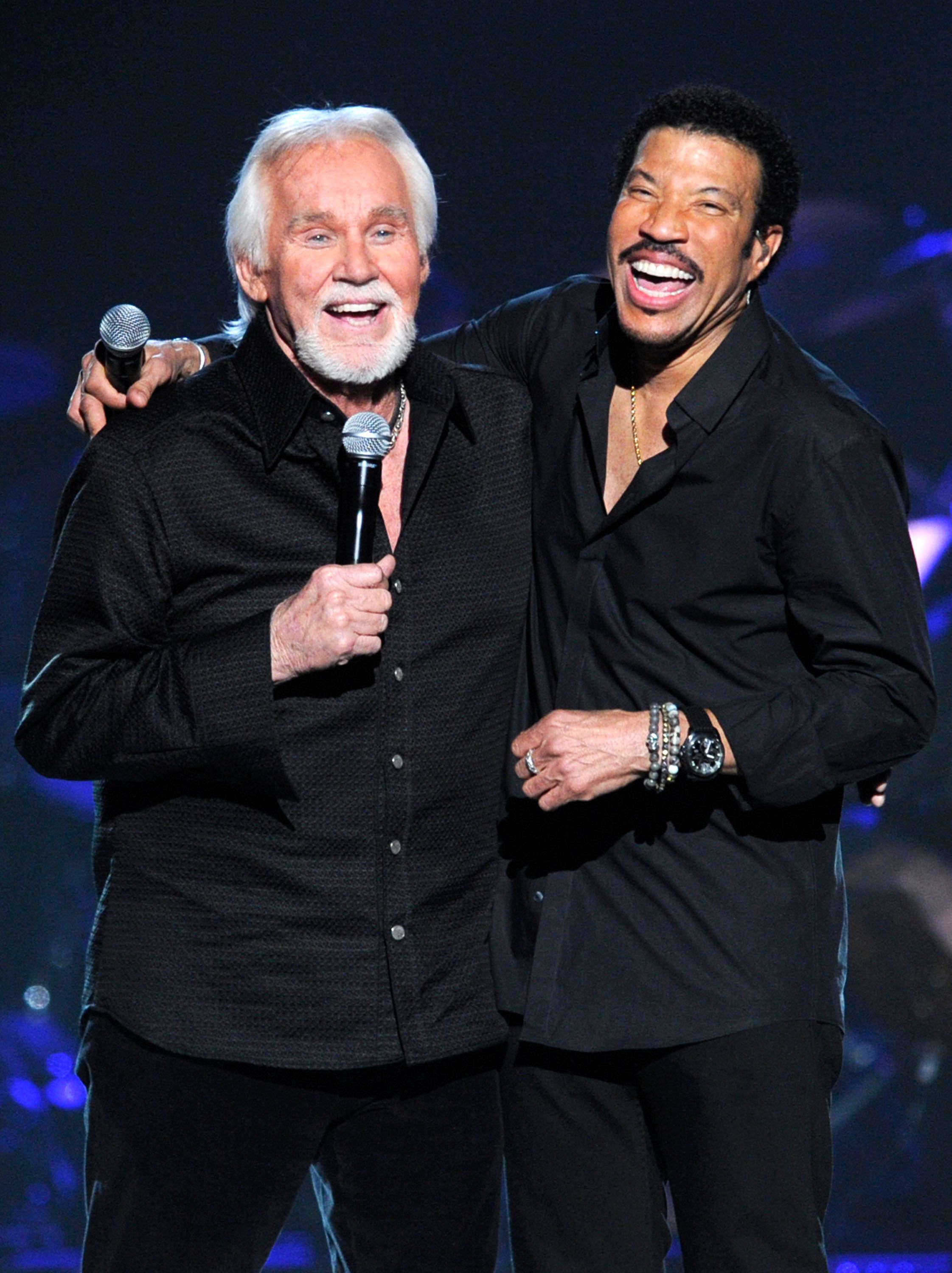 Kenny Rogers and Lionel Richie performed at Lionel Richie and Friends in Concert presented by ACM held at the MGM Grand Garden Arena on April 2, 2012. | Photo: Getty Images
The award-winning ballad singer rocked an all-black outfit that included a trench coat, matching pants, and shiny black shoes. While he sang, an image of him and Rogers popped up on the projector.
Richie,71, sang Roger's song, "Lady," dedicating it to his fond memories with the musician. The next photo was an old-time image of the young Richie and Rogers going over a music project.
In the last slide, the pair was on stage at an older time, sharing big smiles and holding each other heartily. The "All Night Long" crooner wrote in his caption:
"When I wrote 'Lady' for @_Kennyrogers, little did I know it would be the start of a friendship. That would last a lifetime.."
Richie continued his post, revealing that it was tough for him to sing the hit song at the Grammys while Rogers was absent. Many fans felt the impact of his words as they shared comforting words in the comment section.
Earlier this month, Richie made headlines after an episode of "American idols."
The 71-year-old's tribute was one of many touching dedications that several stars made in honor of late celebrities. Richie chose "Lady" because he wrote and produced the hit single for Rogers in 1980.
Other A-listers who joined in the Memoriam included Bruno Mars, Anderson Paak, Brandi Carlile, among others. The Grammys' host, Trevor Noah, announced that the list of late music stars would be updated on the award show's website.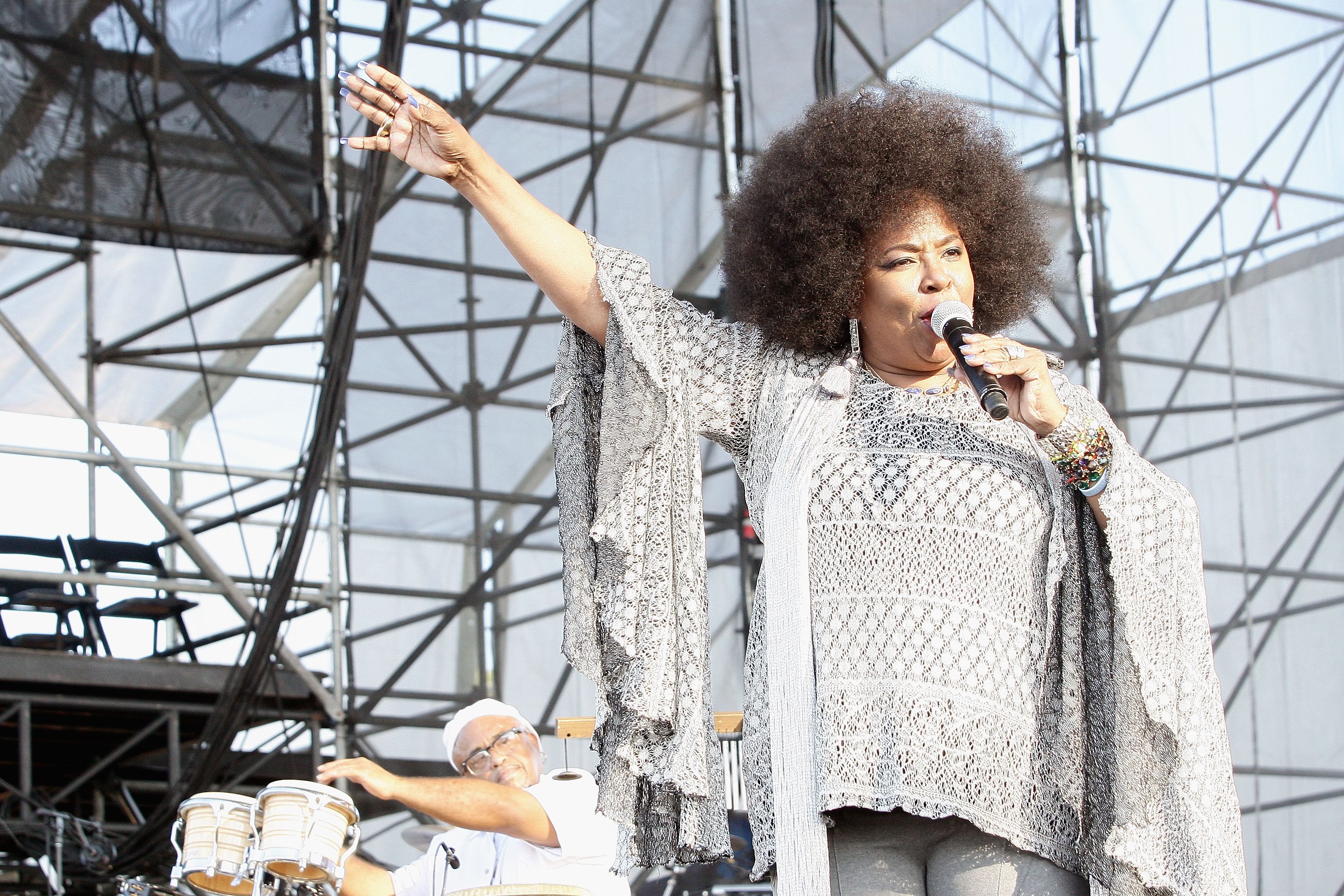 Betty Wright performed on stage at the 12th Annual Jazz In The Gardens Music Festival - Day 1 at Hard Rock Stadium on March 18, 2017. | Photo: Getty Images
Some of the late stars who were honored included Betty Wright, Little Richard, Pop Smoke, K.T Oslin, Bunny Wailer, Chick Corea, David Darling, Jamie O'Hara, Jon Mark, and Eddie Van Halen, among others.
Earlier this month, Richie made headlines after an episode of "American idols," where he was emotional after a performance. The "Hell" crooner was moved to tears after a teen contestant blew his mind.
The contestant, Ronda Felton, made it known that she was on the reality show to succeed, having been homeless for a long time with her mom. The youngster made a powerful rendition of Dreamgirls' "One Night Only."
While Richie gave her a "Yes," he emphatically noted that she did what no other contestant did; move him to tears. Katy Perry and Luke Bryan also gave her "Yes-es."
Please fill in your e-mail so we can share with you our top stories!