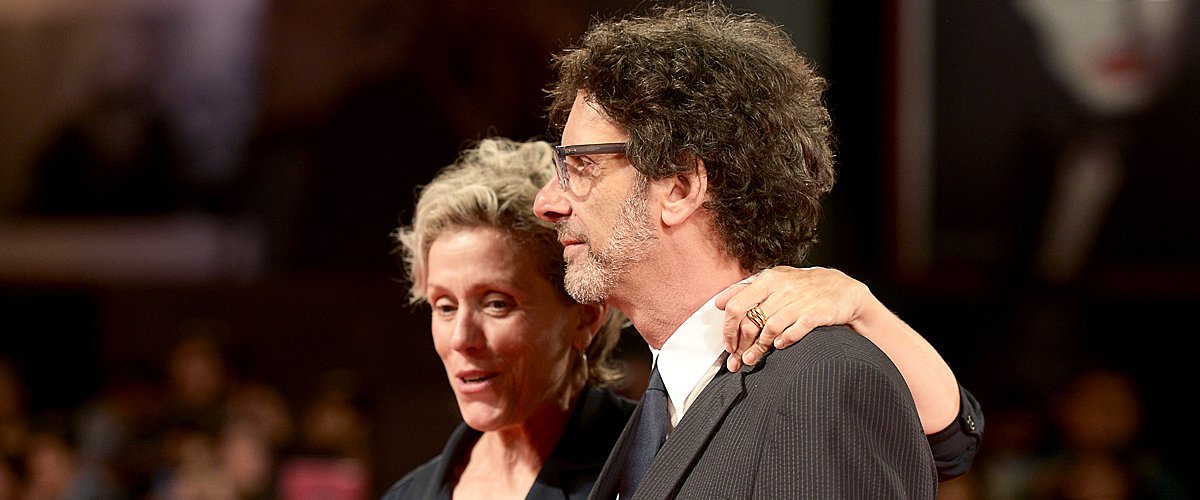 Getty Images
Inside Frances McDormand and Joel Coen's Marriage as She Once Wore His Ex-wife's Wedding Band
Actress and producer Frances McDormand has been married to director Joel Coen for over three decades, and she wore his ex-wife's wedding ring for many years.
Joel Coen and Frances McDormand have one of the longest and most beautiful relationships in Hollywood as they share a son and have collaborated on several films over the years.
Their love story began in 1983. McDormand auditioned for Abby's role from "Blood Simple," the Coen's Brothers (Joel and Ethan Coen) directorial debut, and she nailed it.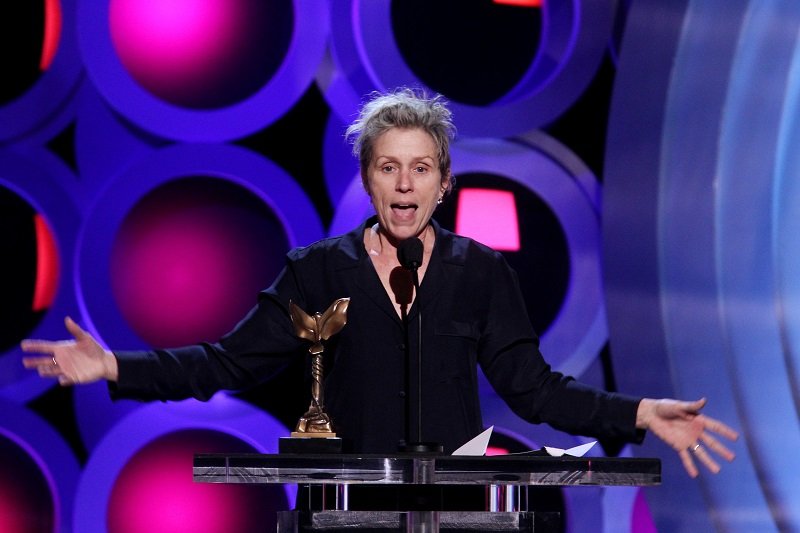 Frances McDormand on March 3, 2018 in Santa Monica, California | Photo: Getty Images
FRANCES MCDORMAND AND JOEL COEN'S MEETING
However, when the Coens asked her to return to a callback audition, she refused because she had promised her boyfriend she'd watch his two-line debut in a soap opera.
Eventually, McDormand got the part, but years later, she joked that the Coens only hired her because she initially said no to the callback.
Joel Coen confessed that it was her talent that actually impressed them enough to give her the role, but they liked what she did as it was just what they wanted for Abby.
If spending plenty of time with each other wasn't enough for their relationship to flourish off-screen, things started heating up off-screen thanks to their shared love for literature.
LITERATURE DID THE TRICK
It is reported that the actress had just taken one book with her to Austin, Texas, where they were filming the movie. So, she asked Coen, an avid reader, for recommendations.
The director came back with a box filled with books by Raymond Chandler and James M. Cain. He even suggested she should start with Cain's "The Postman Always Rings Twice."
The ring should not be thrown away.
Even if seducing her through literature wasn't his plan, he did is as she invited him over a couple of nights later to "discuss the book." For several evenings, McDormand said, they talked about books and drank hot chocolate.
As per the actress's boyfriend, it's fair to say that their relationship wasn't that important because, in April 1984, she and Coen tied the knot. They have been together ever since.
One of the most interesting aspects of their legal union is that Coen gave McDormand the wedding ring that belonged to his ex-wife (he divorced her in the late 70s). They eventually replaced the piece of jewelry.
For the actress, it was all about practicality as she realized the ring should not be thrown away. Now, the couple is about to celebrate their 37th wedding anniversary, and they've done plenty in that time, including adoption.
ADOPTING A BOY
Joel Coen and Frances McDormand's son, Pedro, joined the family in 1995. He was actually born in Paraguay but joined the couple when he was only six months old.
From the very first moment the actress held and smelled him, she knew her job was to "keep him alive." She once admitted that, as a mother, you live "on the edge of disaster."
McDormand did a great job at keeping Pedro alive as he is an adult and worked as a personal trainer for a while. In 2018, though, he started taking minor acting roles in "Myles Raven" and "Triple Frontier."
Earlier this year, Pedro revealed that he, "in part," styled his mom for her appearance on the cover of Vogue Magazine, so if he ever experiences a setback in his acting career, he could always try to become a stylist.
As per the secret to their long-lasting marriage, McDormand once explained that they have different stories to tell each other, and while they have collaborated many times, they've had "really autonomous careers."
Nowadays, Joel Coen's wife is expected to appear in "The French Dispatch" later this year, while Frances McDormand's husband is producing "The Tragedy of Macbeth" (the actress stars as Lady Macbeth). Way to go!
Please fill in your e-mail so we can share with you our top stories!