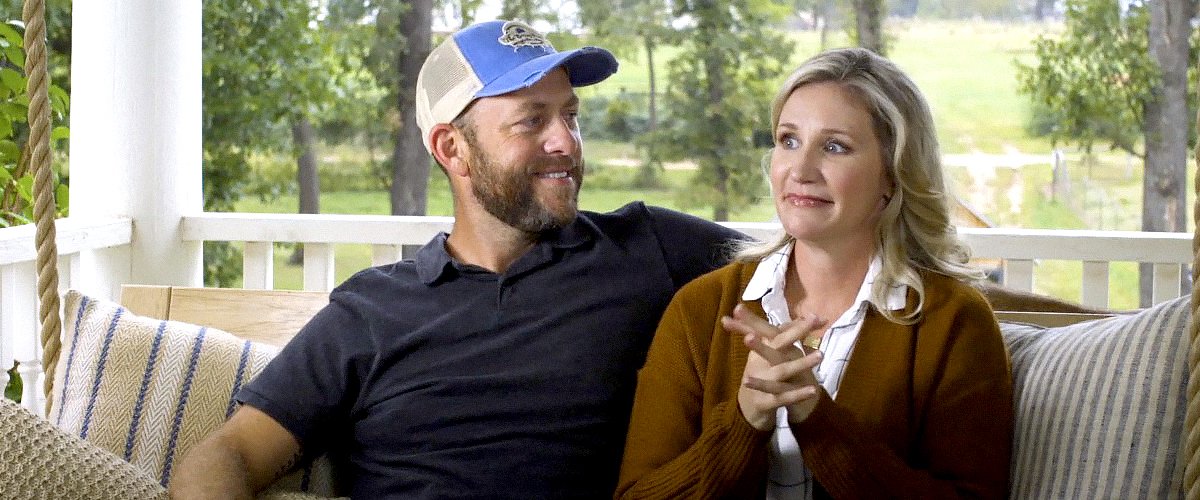 youtube.com/goodtable
Dave and Jenny Marrs Are Parents of 5 Kids Including an Adopted Daughter — inside Their Family
"Fixer To Fabulous" stars Dave and Jenny Marrs might enjoy fixing and renovating homes, but one thing the couple enjoys doing more than anything is being parents to their five amazing kids. Here is a look into their remarkable family life.
Dave and Jenny Marrs first met when they worked together in the same organizations. After graduating college in 2002, Dave worked for Newell Brands' Rubbermaid, and it was there he met Jenny, who worked in a different department.
They soon became friends. Because of Dave's role in the organization, which required him to travel frequently, they had to endure a long-distance relationship before deciding to take things to the next level.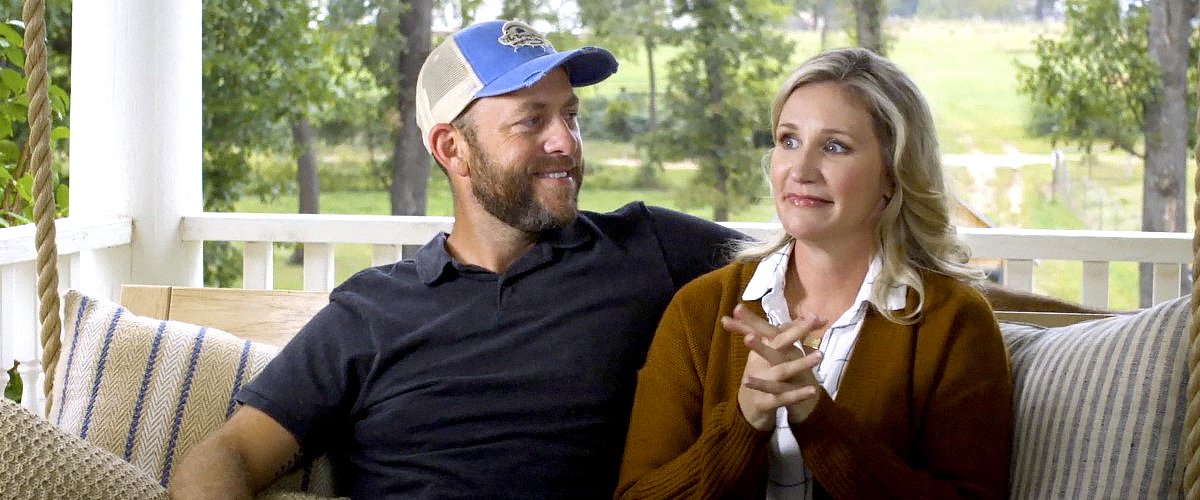 "Fixer To Fabulous" stars, Dave and Jenny Marrs during an interview with Goodtable | Photo: YouTube/goodtable
When Dave left the company in 2004 to pursue his passion for building, constructing, and reconstructing homes, Jenny continued working at the firm and was the one who helped out with their expenses until Dave was able to find his stance.
In 2005, Jenny and Dave got married after he proposed to her at the Eiffel Tower. The wedding took place at the Mission Inn in Florida, which happens to be Jenny's hometown.
For their big day, the couple was surrounded by about 250 guests consisting of family and friends. Now almost 16 years after, Dave, from Colorado, and Jenny, from Florida, have made Arkansas their home.
THEIR KIDS
Despite their busy schedule with running a farm and having a TV show, Jenny and Dave have five children they love and dote on endlessly. Their first are twin boys, Ben and Nate, who are about ten years old.
"Fixer To Fabulous," which is currently in the third season, attracted almost 17.6 million viewers during their second season.
Next up is eight-year-old Sylvie, whom they adopted from the Democratic Republic of Congo. 6-year-old Charlotte comes next, and then their last son, Luke, who turned one in September 2020.
The couple has revealed that they are bursting at the seams and are not sure if they would be adding any more to the brood. Speaking about their lives, the couple said:
"Needless to say, life is busy, chaotic, and messy. More than anything, it is abundantly joyful and full of laughter."
With five kids under 10, Jenny and Dave have expressed that their home is the perfect fit for them even though they had to make major renovations to accommodate all the space needed for kids who are still bursting with energy.
ADOPTION
For the couple who enjoy their farm life, adoption is a big deal. Their daughter Sylvie was adopted from the Democratic Republic of Congo, and the rigors they faced with bringing her home were touching.
Even though they had finished the legal process, a shutdown of the government of the DCR caused them to wait for almost 600 days before they could see their daughter.
Having to travel back and forth was difficult for the couple, especially Jenny, who was pregnant at the time. After all the rigors, Sylvie was able to come home, and the homecoming was a surreal one as the adoption journey was agonizing for the couple.
Aside from being big on adoption, Jenny, who often shares tidbits of their lives on her blog, revealed that the mission of The Berry Farm is to use profits to support vocational training, farming skills and to provide food for orphaned children.
The plan is to make sure the farm provides resources that teenage boys could use in learning life skills that would be beneficial to them and society. The couple has come to love the people who work for them as they live and raise their five kids in their 1902 home.
"FIXER TO FABULOUS"
It might come as a surprise to many that Jenny and Dave did not plan to be on television. The couple admitted that they did not go looking for a show, but the show came to them.
"Fixer To Fabulous," which is currently in the third season, attracted almost 17.6 million viewers during their second season. The show follows the life of Jenny, who serves as the creative influence, and Dave, who tackles the construction with aplomb.
Chase Looney also joins the couple from time to time. Looney works as a carpenter for the Marrs, and although he lost his left eye in a tragic accident, he does not allow that to stop him from being a jovial and fun member of the crew.
Please fill in your e-mail so we can share with you our top stories!