Halle Berry Flaunts Her Toned Legs Posing in a Fishnet Mini Dress & Matching High-Heeled Boots
"John Wick" actress Halle Berry is unapologetic about her physique as she showed off her toned legs in a fishnet mini-dress and matching high-heeled boots.
54-year-old Halle Berry, a mother of two, surely has lots of body goal inspiration for her fans online. The stunning actress loves to share detectable images of herself on the gram.
This is often warmly received by fans and celebrities who gush on the ageless beauty and her chic style, and they go to great lengths to showcase their love for her via the comment section.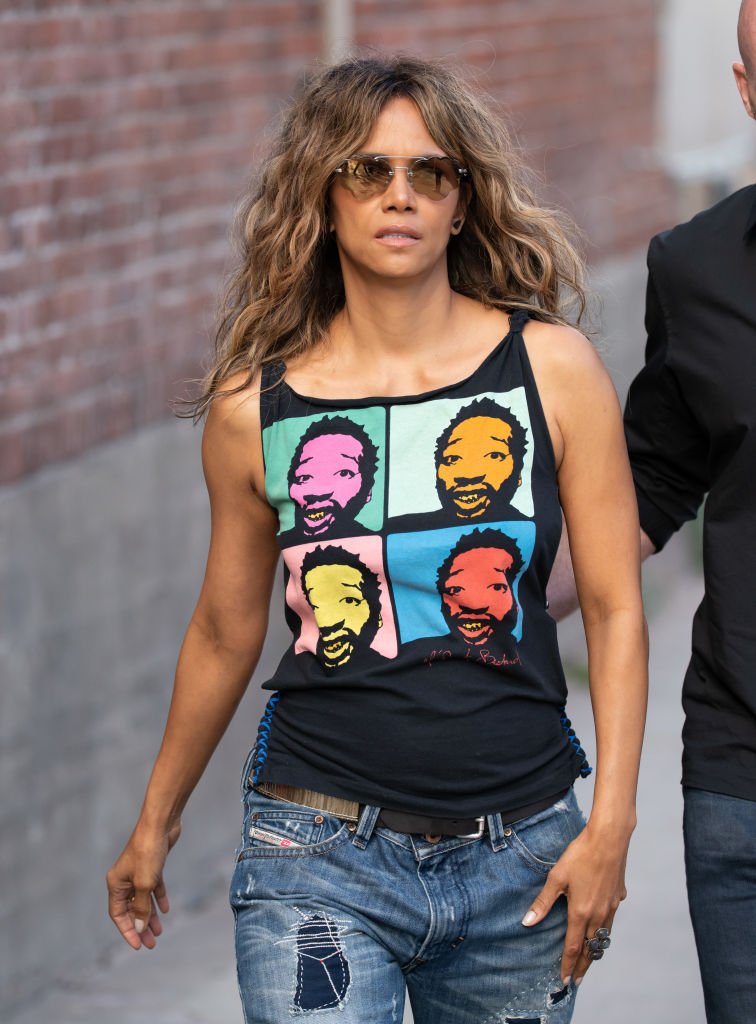 Recently, the on-screen diva shared some thrilling weekend vibes from her end by posting a scintillating image where she maintained a sitting posture on a brick platform.
Berry rocked a white flared-hand mini-fishnet dress with circular bi-colored patterns tagging at the end of the dress and sleeves. The actress's pose left her toned legs on display as she crisscrossed them in matching '70s-Esque knee-high boots. 
The chic style was paired with a vibrant mood. In the upload, she loosely held onto a glass of red wine and took sips from it. It was hard to determine whether or not she had make-up on.
However, her glow could not be easily dismissed as her curly fringe hair settled partially on her face. The 54-year-old gave fans a crispy cool look of what seemed like a backyard heavily covered with green trees and plants.
The actress has consistently used yoga and disciplined workout routines to accomplish her flawless physique.
While the scenery bore nothing but nature's bliss, the ever beautiful Berry enchanted her fans with her perfect physique and went on to caption the post:
"Giving a [expletive] didn't go with this outfit."
Fans were more than thrilled to express themselves by liking and commenting on the image. This was the same exciting mood a few days ago when the actress dropped a red-carpet look.
She rocked a Christain Siriano-designed revealing crop-top styled with butterflies. The top was paired with a beautiful ball skirt. While her outfit made a memorable fashion statement, Berry did justice by exploring her model side.
Since the beginning of March, fans have been blessed with stunning images of the celebrity rocking gorgeous outfits, flaunting her youthfulness and timeless beauty.
This admirable appearance did not come without hard work and resilience. The actress has consistently used yoga and disciplined workout routines to accomplish her flawless physique.