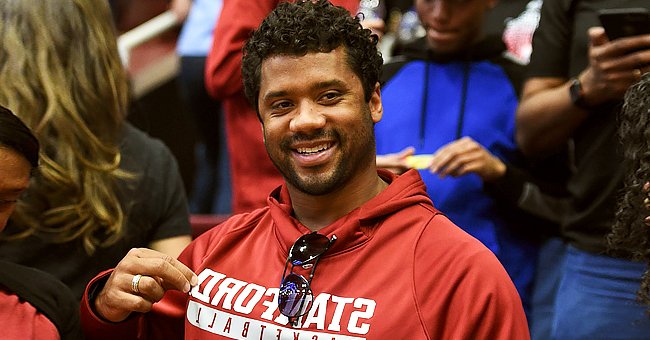 Getty Images
Russell Wilson Poses with His Thick-Haired Son Win in a New Pic — See Their Amazing Resemblance
From delivery to looking after his ever-growing boy, Russell Wilson doesn't hesitate to share photos with his young mini-me and son Win, whom he shares with his beautiful wife and singer Ciara.
Recently sharing a photo on his official Instagram account, Russell Wilson showed off his son Win, who bared a striking resemblance to his father. The little boy seems to be growing quickly in the image, with his thick hair shining through.
Appearing to be boarding a plane, Wilson was sporting a substantial sparkling smile on his face while gently and lovingly holding Win in his arms. Win looked to be slightly frazzled, staring at the camera with a sort of confused gaze.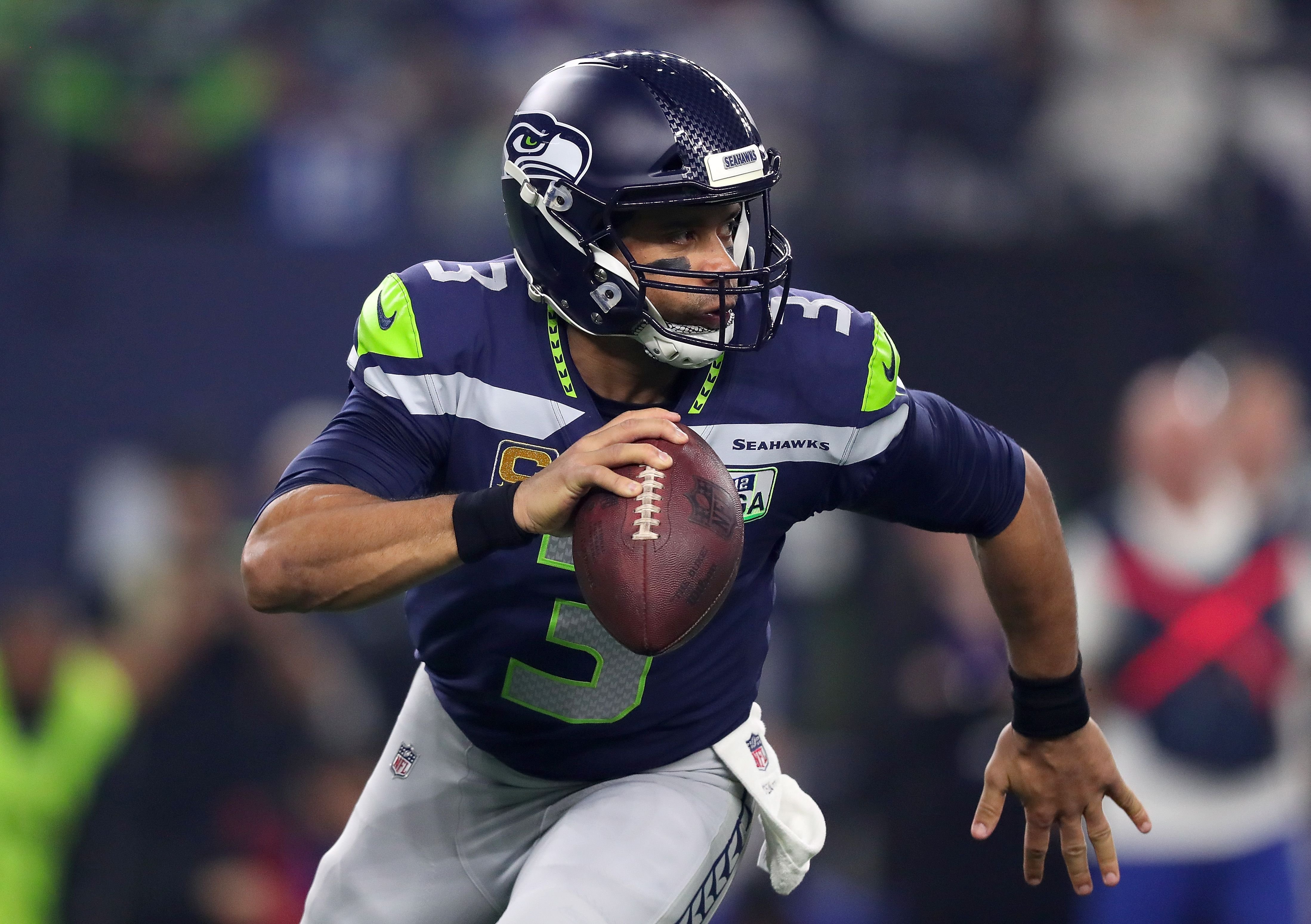 Football player Russell Wilson scrambles in the pocket against the Dallas Cowboys on January 05, 2019 in Texas. | Photo: Getty Images
The father and son's dark and glowing eyes seemed eerily alike, as well as the shape of their ears, mouth, face, and noses. Taking to the caption, the doting father appeared incredibly happy to be spending time with his little one, writing:
Many fans commented on the resemblance between the two while others noted how cute Win is, with some of them focusing on Wilson's football career. The post proved to be quite popular, gathering in a total of just over 390,000 likes.
Wilson wore a quality dark blue branded shirt, looking quite comfortable for the plane ride. On the other hand, Win sported a light blue jacket with illegible green writing on the front, his mouth gaping open in an adorable fashion.
According to Win's mother, Wilson was incredibly attentive while she was in labor.
The little boy's face and demeanor looked like he may have just woken up from a deep nap, with his curly and beautiful black hair in a bit of mess. Both father and son looked warm and comfortable, snuggling up to each other.
It is not the first time that fans caught Wilson and Win looking like twins. In a video posted on Instagram, Wilson and his wife Ciara was spending some time with their son, with many followers commenting on their likeness, one writing:
"Did Russ personally birth him lol? My house they are twins."
In the video, doting mom and singer Ciara kept repeating how precious her young baby is as Win sits in his father's lap. Once again, Wilson took to the snapshot's caption, expressing how little sleep they were getting.
The twinsies' party isn't over yet, with fans commenting on yet another Instagram photo that Win and dad Wilson looked incredibly alike. This post was shared last year when Win appeared quite a bit younger, lying in his crib.
The little one gave the camera the sweetest smile, wearing navy green from head to toe. Fans and followers gushed into the comment section, stating that the young boy and his dad are definitely twins.
Wilson doesn't only take look-alike pictures with his little boy but also seems to be an entirely hands-on and present father. At least according to his wife and famed singer Ciara who commended him on how he handled the birth.
According to Win's mother, Wilson was incredibly attentive while she was in labor. She expressed that he set up the camera perfectly, making sure to capture the moments perfectly, and even helped with the actual delivery itself.
Please fill in your e-mail so we can share with you our top stories!