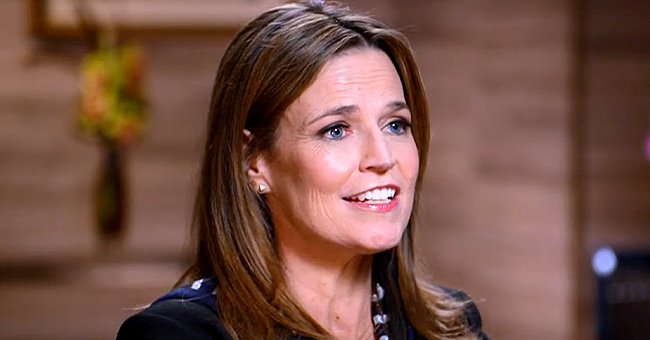 YouTube/TODAY
See Savannah Guthrie's Intimate Photos from a Date Night with Her Husband Michael Feldman
Broadcast journalist Savannah Guthrie took to social media to mark her wedding anniversary with her husband Michael Feldman as they took snaps from their date night.
Savannah Guthrie and her spouse spoiled themselves while out on a date night to celebrate their 7th wedding anniversary. Guthrie took to Instagram and shared images of them enjoying their evening.
She captioned her post: "Date night with my main squeeze #anniversary #7years #wool." Along with the post, she shared three selfies of them both.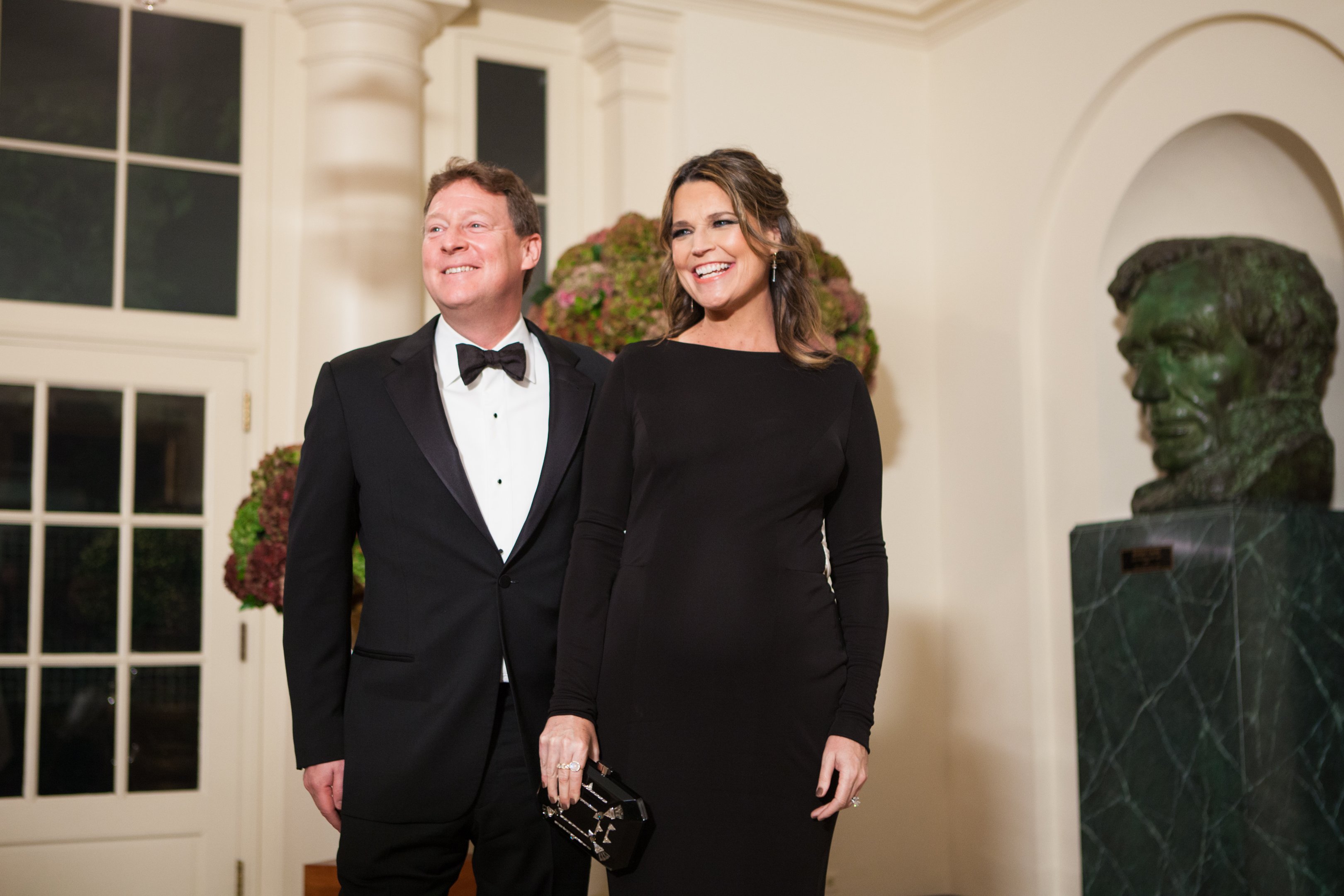 Savannah Guthrie and her husband Michael Feldman, arrive at the White House in Washington, DC, USA on 18 October 2016 | Photo: Getty Images
CELEBRATING SEVENTH WEDDING ANNIVERSARY
One picture showed the couple leaning in for a selfie as Feldman offered a subtle smile while his wife shared a wide smile. It appeared the pair had not had food to eat yet as their dining table seemed to be empty with a menu visible.
They had an intimate candlelight dinner as the restaurant had candles on each table. Another photo showed Feldman holding a glass up to his chin while giving a charming eye gesture.
He wore a green cardigan with a blue untied shirt and had on a black wristwatch. The last snapshot showed Guthrie beaming at the camera wearing a black turtleneck knit sweater and wore her short blonde hair down.
Her followers flooded the comments section to wish the lovebirds a happy anniversary. "Love this and both of you. Happy Anniversary!" said one user. Another jokingly added she and her husband also share the same wedding date with them, and she always brags about it.
WALKING DOWN MEMORY LANE
According to People, the Today anchor and Feldman walked down the aisle on March 15, 2014. Recently, she reportedly shared throwback snaps from their wedding day while she honored her kids' father.
The photos showed the pair, who now share son Charles and daughter Vale, during their intimate gathering outside Guthrie's hometown of Tucson, Arizona. She wrote in her caption that on that day, she made the best decision of her life.
HOW FELDMAN WON GUTHRIE'S HEART
Last year in October, Guthrie revealed what attracted her to the 52-year-old communications consultant. For the 49-year-old mom, Feldman proved that he is a keeper during the early stages of their relationship:
"When we first started dating, he came over and fixed my toilet, which I found very attractive."
The "NBC Nightly News" star explained that her significant other is very handy, which is the first thing she liked about him when she first met him. She added that she was surprised to see a man from the city who is hands-on.
HOW THEY MET
The pair have been married for 11 years now since they met back in 2008. At the time, they met through a mutual friend as Guthrie tagged along to Feldman's 40th birthday party.
Back then, Guthrie was still married to her now-former husband of four years Mark Orchard. Soon after her divorce from Orchard, she and Feldman started dating and became engaged four years later, in 2013.
Please fill in your e-mail so we can share with you our top stories!