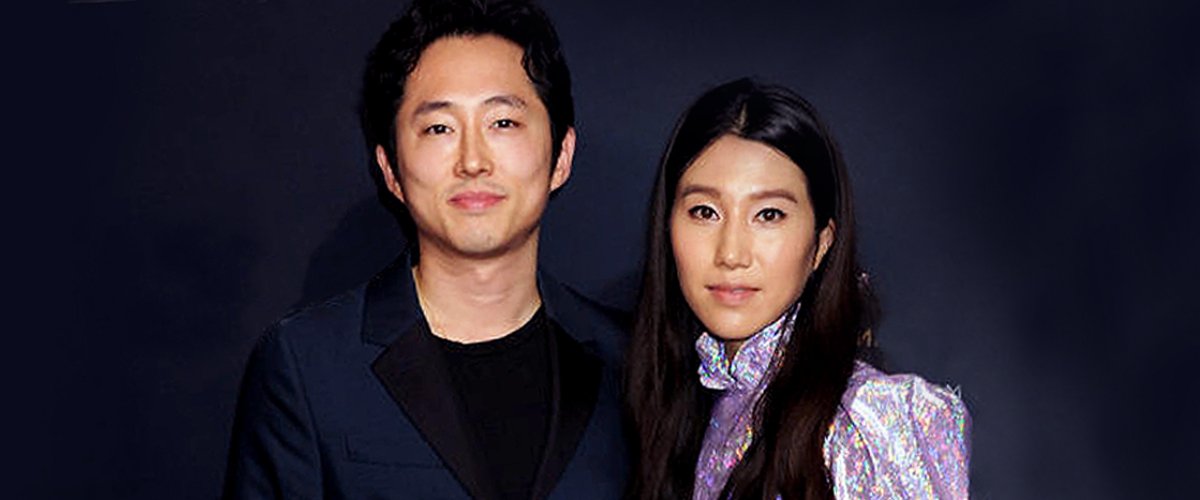 Getty Images
Get to Know Steven Yeun as a Father and Husband — inside the Oscar Nominee's Personal Life
Steven Yeun, who shot to fame after portraying Glenn Rhee in "The Walking Dead," has been married to Joana Pak for almost five years, but they've been together for over a decade.
Although the Korean-American actor became a fan-favorite in "The Walking Dead," he left the show in 2016 after his character, Glenn, was killed off in the premiere of season seven.
Yeun has kept himself quite busy after his departure from the show, taking voice-over gigs in projects like "Voltron: Legendary Defender" and "Tuca & Bertie" and working in "Burning" and "The Twilight Zone."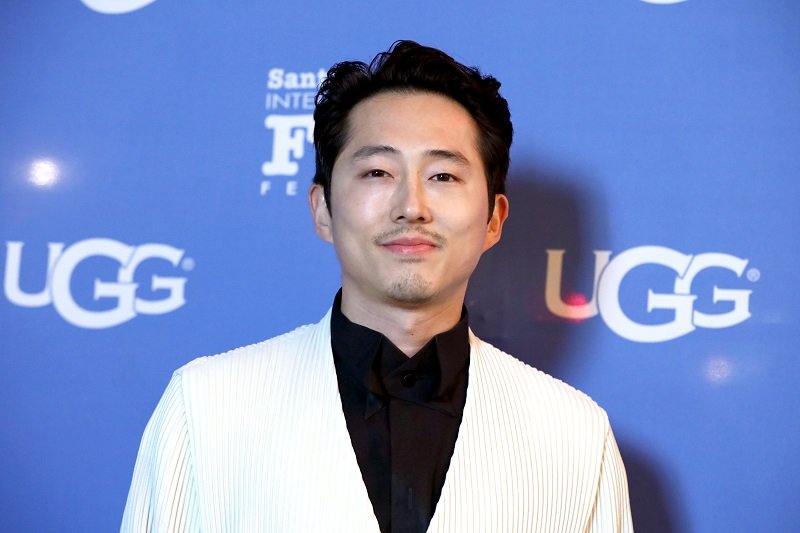 Steven Yeun on February 5, 2019 in Santa Barbara, California | Photo: Getty Images
One of his most recent films, "Minari," has attracted a lot of attention. Released in 2020, the movie is about a Korean immigrant family that moved to Arkansas in the late 80s and became farmers.
For his outstanding portrayal of Jacob Yi, Yeun was nominated for the Best Actor Oscar, making him the first Asian American to accomplish such a milestone.
The actor told W Magazine that the film was "essentially" the story of his wife's family as she grew up in Arkansas with her family and made ends meet by chicken sexing (separating baby chicks by gender).
Yeun's immigration story is not so different. Their family moved from Seoul to Taylor, Michigan, when he was only four years old. In Seoul, Yeun's dad was an architect at a big firm.
However, after moving to the States, the first job he got was stuffing chopsticks into paper sleeves. According to Yeun, his dad was pretty angry for throwing away everything he had in Seoul.
Fortunately, his family managed to move to the suburbs of Troy, a place about half an hour away from Detriot. Although the whole immigration process was complicated for Yeun, he is currently one of the most promising Asian-American actors in Hollywood.
JOANA PAK, STEVEN YEUN'S WIFE
Throughout his career, one person has shown him unconditional support. Her name is Joana Pak, the photographer who has been in a relationship with Steven Yeun for about a decade.
While the exact time they started dating is unclear, the actor revealed that they met at the bar he used to work as a bartender (before he landed his part in "The Walking Dead").
Their fans and followers were thrilled to get to see a photo of their daughter.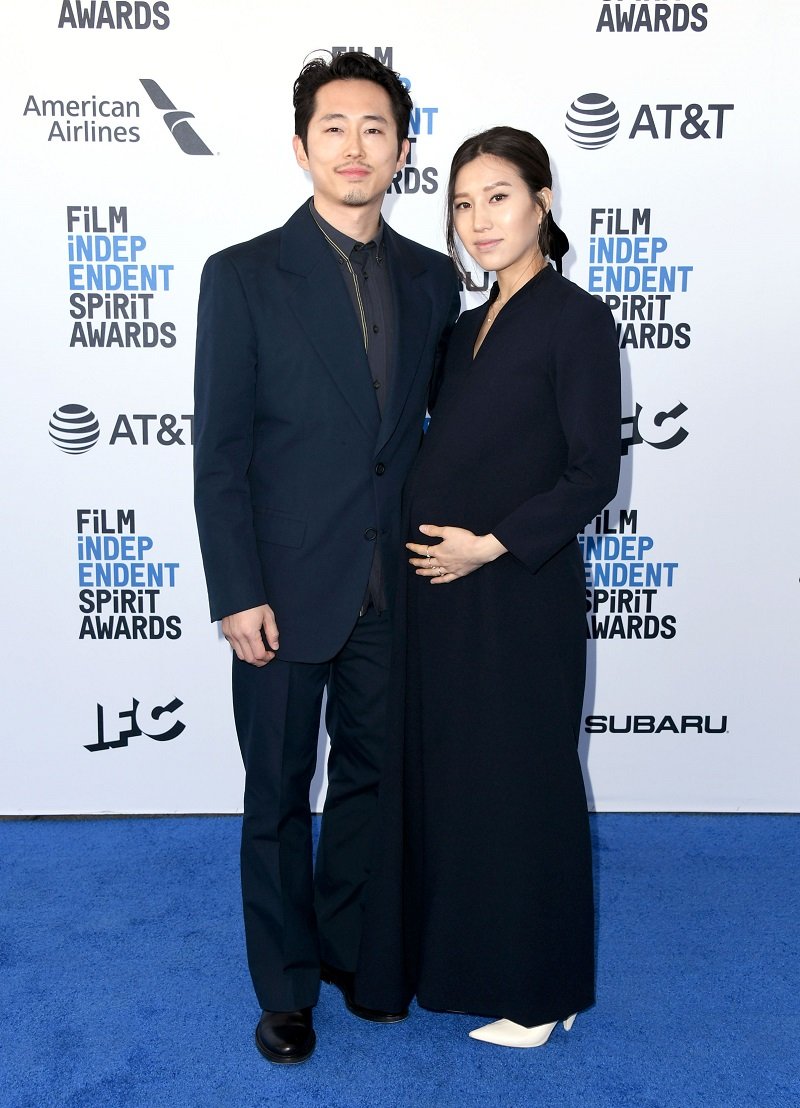 Steven Yeun and Joana Pak on February 23, 2019 in Santa Monica, California | Photo: Getty Images
According to Yeun, their meeting was "kismet," which is probably why, after that day, they saw each other every day for six months. In 2016, after dating for about seven years, they tied the knot.
The ceremony took place at Los Angeles' Paramour estate, and over 200 people were invited. Yeun confessed that they wanted the event to be "relaxed" and focused on a "greater message of love."
In March 2017, only a few months after their wedding, Steven Yeun, and Joana Pak welcomed their first child, a son named Jude Malcolm. In December 2018, the actor announced that his wife was expecting another baby.
Their daughter, whose name has not been shared yet, joined the family in April 2019. Pak made the big announcement by posting a photo from the hospital where the girl appeared resting on her chest.
It is important to point out that Yeun and Pak are known for being very private about their personal lives, so their fans and followers were thrilled to get to see a photo of their daughter.
In February this year, the actor was spotted having fun with his family and two dogs in their Pasadena neighborhood as he taught Jude how to ride a bike.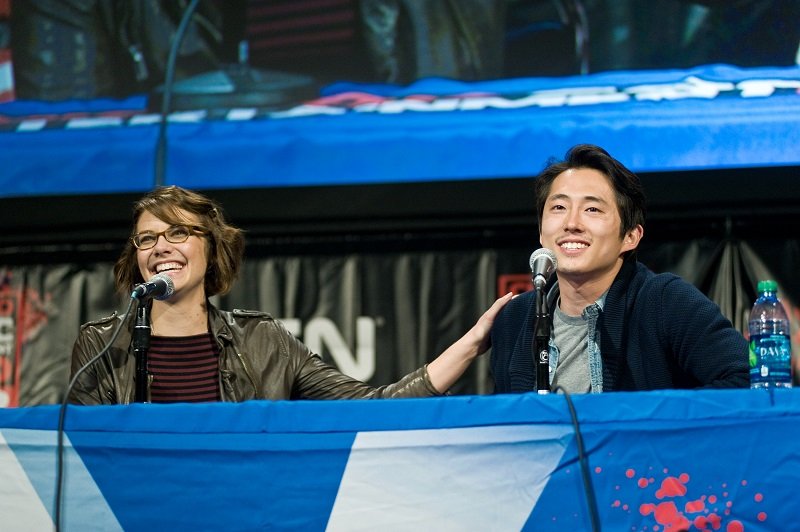 Lauren Cohan and Steven Yeun on April 14, 2012 in Chicago, Illinois | Photo: Getty Images
At some point, Yeun was pictured walking with his son on his shoulders and lifting the boys' bicycle. Pak, on the other hand, was taking care of their daughter and pets.
Nowadays, Steven Yeun has his hands full. Apart from raising two children, he has a role in the animated series "Invincible" and is expected to appear in "The Humans" alongside Amy Schumer and Beanie Feldstein.
Please fill in your e-mail so we can share with you our top stories!