Prince Charles Says He Is Delighted Prince Philip Is Back Home after 1-Month Hospitalization
Prince Charles revealed he is thrilled that his dad, Prince Philip, is back home after his one-month-long hospital stay.
ITV News shared a video on Twitter in which Prince Charles said he was happy that his dad, Prince Philip, is back home after a 1-month hospitalization. 
Charles and his wife, Camilla, Duchess of Cornwell, toured a pop-up vaccine clinic on Tuesday at North London Central Mosque. Charles was asked during the outing about his father.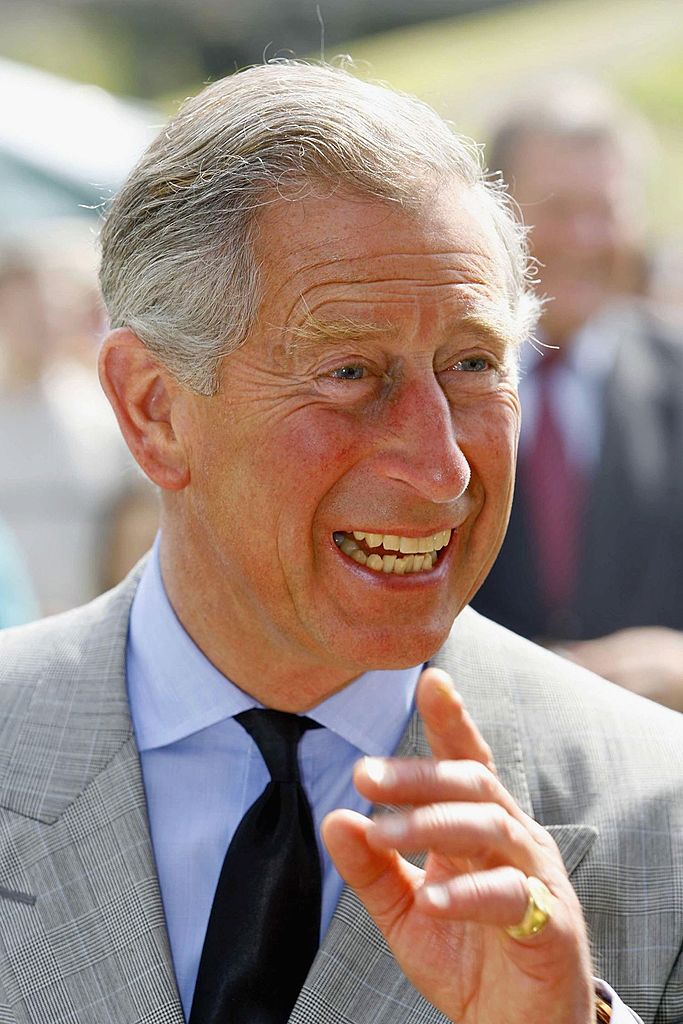 One reporter asked the Prince of Wales if he had spoken to his father yet. Charles laughed and said that he had talked to Philip several times. 
Charles expressed that he was thrilled to have his father back at Windsor Castle. He told the reporters that he would let his father know that they were pleased he was out of the hospital. He said:
"I'll be sure he knows you're very pleased he's out."
The Prince of Wales has said he is 'thrilled' his father the Duke of Edinburgh has left hospital.

When asked if he had spoken to Philip yet, he replied: 'Oh yes, I have spoken to him several times.'https://t.co/QknuFB9HfZ pic.twitter.com/66Z0NgXZuX

— ITV News (@itvnews) March 16, 2021
A source revealed to People that Philip has been in a good mood since returning to the palace and reuniting with Queen Elizabeth II. He was admitted into King Edward VII Hospital on February 16. 
At the time, the media was told his hospital stay was for observation and rest. However, it turned out it was for treatment for an infection. He was later transferred to St Bartholomew's.
Insiders shared that she must have felt lonely during the ongoing allegations surrounding the royal family.
At the beginning of March, Prince Philip underwent heart surgery. Buckingham Palace did not release any details about his condition, only that the surgery was a success. 
After surgery, he was transferred back to King Edward. A spokesperson for the palace released a statement to People, in which Philip thanked the staff who had cared for him. Part of the statement read:
"His Royal Highness wishes to thank all the medical staff who looked after him at both King Edward VII's Hospital and St Bartholomew's Hospital."
The Queen must have been happy to have him back as she calls her husband her strength. The Queen kept up with her appearances with charities via zoom while he was away.
However, insiders shared that she must have felt lonely during the ongoing allegations surrounding the royal family, including the bullying allegations against Meghan Markle and Markle and Prince Harry's explosive interview. 
Prince Charles has laughed off Harry and Meghan's interview. At the end of a visit to a predominantly black church in Brent Cross, north west London, today he was asked what he thought of the interview. He chuckled and carried on walking. Early copy here https://t.co/odCxIq8W62

— Richard Palmer (@RoyalReporter) March 9, 2021
During the interview, Prince Harry revealed that his relationship with his father, Prince Charles, was not good. Charles has not commented or discussed their relationship. 
However, when a reporter asked him on March 9 for his reaction about the tell-all interview with his son, daughter-in-law, and Oprah Winfrey, he stayed silent.