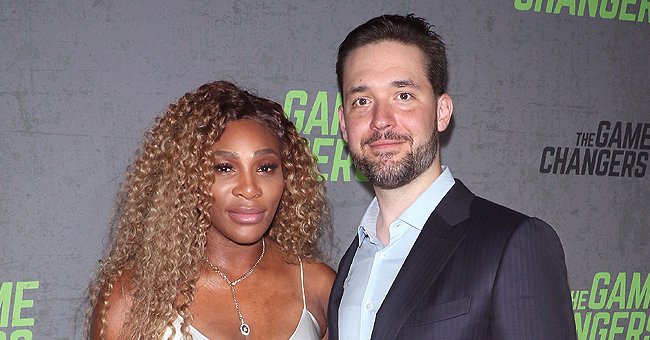 Getty Images
Serena Williams Reveals Unique Necklace Designed by Her Husband Alexis in Pic during Date Night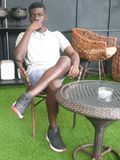 Serena Williams' husband is a man of many talents, and his famous wife enjoys showing his talents off in public as she did on one of their date nights.
Serena Williams' husband, Alexis Ohanian, is essentially a tech geek; however, the handsome man also has some hidden talents.
He intimated his fans with one recently when he shared a photo of his wife taken from a date night they went on in the past. In the shot, Williams wore a black top which she complemented with a unique-looking neckpiece.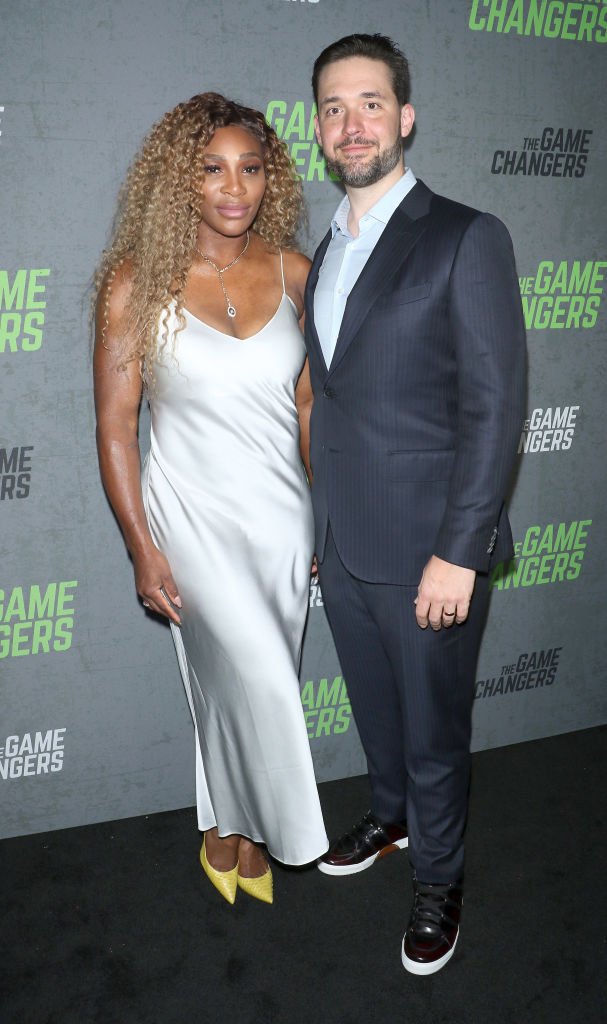 Reddit co-founder Alexis Ohanian and tennis superstar Serena Williams attend the 2019 premiere of "The Game Changers" | Photo: Getty Images
Ohanian revealed in his caption that he made the necklace, and he joked about how he would fall back to his skills as a creative artisan should things not work out for him in the tech business.
Ohanian's fans praised him for his thoughtfulness and creativity in the comment section while laughing at his little joke. One user had words for the Reddit co-founder's wife and wrote,
"Wow good one...you're lucky Serena...and God blessed you with a responsible husband and loving daughter. "
Ohanian married Williams back in November 2017. Since their wedding, he has firmly established himself as one of his wife's biggest fans and supporters.
The tech entrepreneur has, over the years, demonstrated the need for women to be supported in their battle for greatness—he is one of those special men capable of taking on the role of a supporter while his wife shines like the star she was meant to be.
Williams' family has helped her realize there is more to life than sports.
Last month, as his wife advanced in the 2021 Australian Open, Ohanian made sure to show his support for her, and this time he chose to do it with his match-day attire.
The proud husband turned up at his wife's match dressed in a white graphic tee that sported a message which confirmed his wife as the "Greatest Female Athlete." The top had a strike over the modifier "female" and a picture of the tennis star.
He wore Nike pants and obeyed the COVID-19 safety regulations by keeping his face mask on. His long locks of hair gave him a refined look.
Fans who love the look have Williams to thank for it— apparently, she was the one who convinced him to let his hair grow out. Of course, she also bears full responsibility for it, but that's a small price to pay for the look she finds "sexy."
Williams' marriage to Ohanian is blessed with one child, a girl they named Olympia. Williams' family has helped her realize there is more to life than sports, and she is glad for it. Now she spends more time enjoying life instead of worrying about her next game.
Please fill in your e-mail so we can share with you our top stories!