Kate Hudson Gushes over Kurt Russell in a Touching Message as She Celebrates His 70th Birthday
"Almost Famous" actress Kate Hudson took to social media and penned a lengthy tribute to her stepfather Kurt Russell as he celebrated his 70th birthday.
Kate Hudson wrote a sweet birthday message on Instagram in honor of Kurt Russell. Hudson revealed what type of dad he is and gushed over him.
She wrote, "I'm gonna gush cause I don't often about this man, but I figure since today he turns 70 I'm gonna let it out. Plus, he'll never see this," while adding a laughing emoji in the process.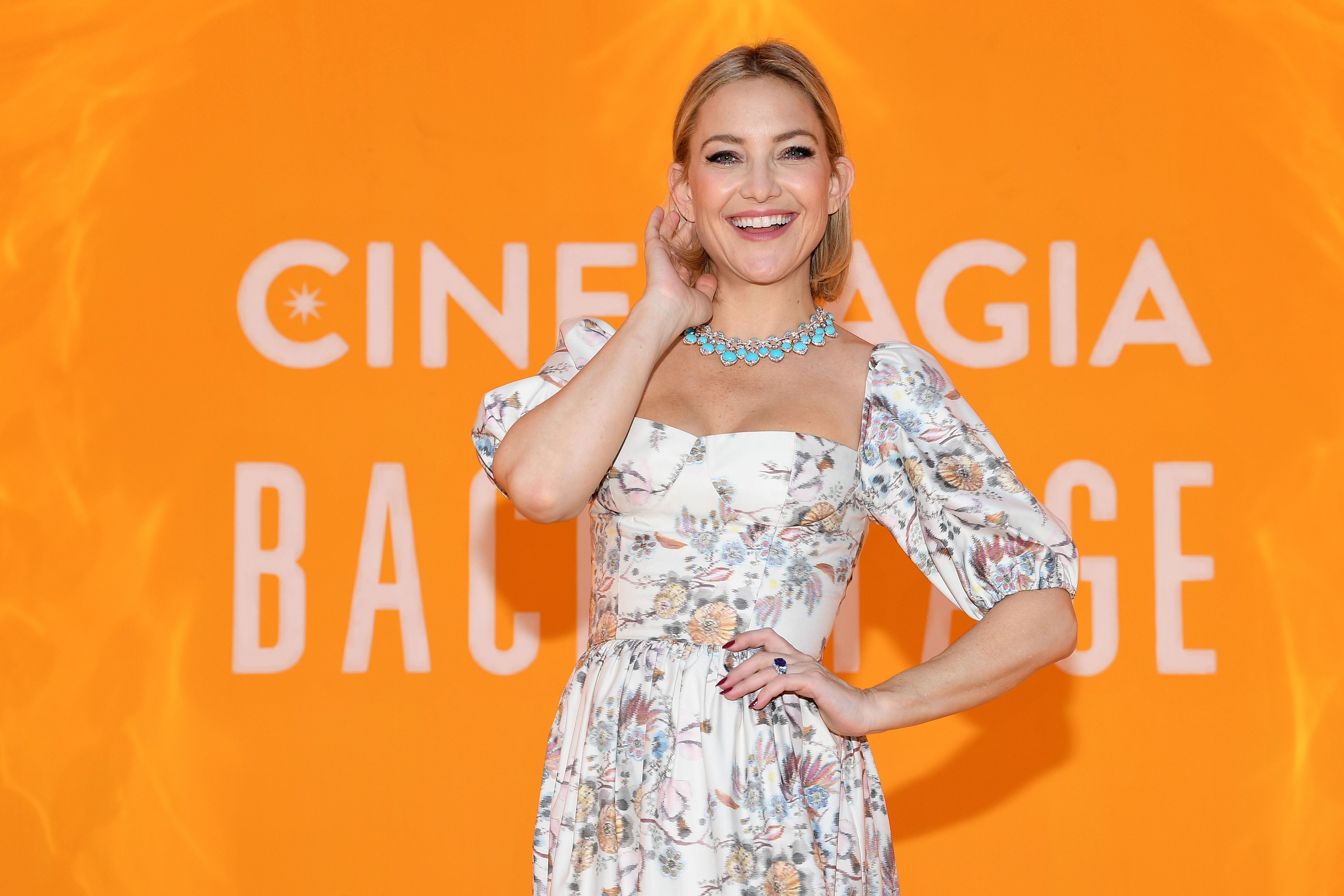 BIRTHDAY TRIBUTE TO RUSSELL
Hudson shared a family picture along with the post. "I often wonder how different our life would have been if he never entered the picture. How different I would be," she said.
She further explained that Russell is the type of a pick up your bootstraps kind of dad. A father who tells you not to allow anyone to push you around and a cheerleader.
A kind of father who tells you not to listen to the noise and that you are doing great on your own. A father who tells you to get back up when you have fallen and putting kids first above else kind of dad.
"He's an original. One of a kind. A powerful, intelligent, talented, loyal family man," she said of Russell. Hudson added he taught her that we could all exist with immense love through our differences.
ESTRANGEMENT WITH FATHER BILL HUDSON
Last month, Hudson reportedly opened up about her estrangement from her biological father, musician Bill Hudson. According to USA Today, the actress grew up being distant from her dad.
Mainly because she and her sibling Oliver Hudson were raised by their mother Goldie Hawn and her long-time partner Russell, Hudson believes that estrangement is a common and shared issue people need to talk about it.
HUDSON ON CO-PARENTING
However, she acknowledged she has a great family, a mom, and a stepfather who stepped up and played a huge father figure role in their lives. She noted that be it as it may, it does not take away the fact that they did not know their real dad.
Seeing that she has a very complex family of her own, she shared how co-parenting her kids with different dads is working out for her. Hudson is a mother of three and shares them with different fathers.
She shares her first-born Ryder with ex-husband Chris Robinson, Bingham with Matt Bellamy, and her youngest child Rani Rose with her boyfriend, Danny Fujikawa. Hudson reportedly told Health Magazine that co-parenting had strengthened her relationship with Bellamy.
GOLDEN GLOBES BACKLASH
Hudson appeared virtually at the Golden Globes alongside several relatives. On that day, she revealed she was watching the awards ceremony with her "whole family" before showing up during the show.
At the time, she appeared in a living room full of people, including her parents and her three kids. However, she received backlash for overcrowding her home with extended family members.
Hudson was nominated for best actress motion picture comedy or musical. According to her, she wanted to bring a celebratory feel to her achievement.