Get to Know Emma Thomas — Christopher Nolan's Wife Who Produced His Every Film
Christopher Nolan is known for his great cinematic movies that revolve around compelling characters. While he might be the one known, his wife, Emma Thomas, has always played a major role in all his movies as a producer. 
Born on July 30, 1970, Christopher Nolan is known for his compelling and riveting movies such as "Interstellar," "Inception," "Memento," and "The Dark Knight," among others.
Although he has been described as icy sometimes, with his movies being seen as complex, Nolan once revealed that parenthood is often at the heart of most of his movies.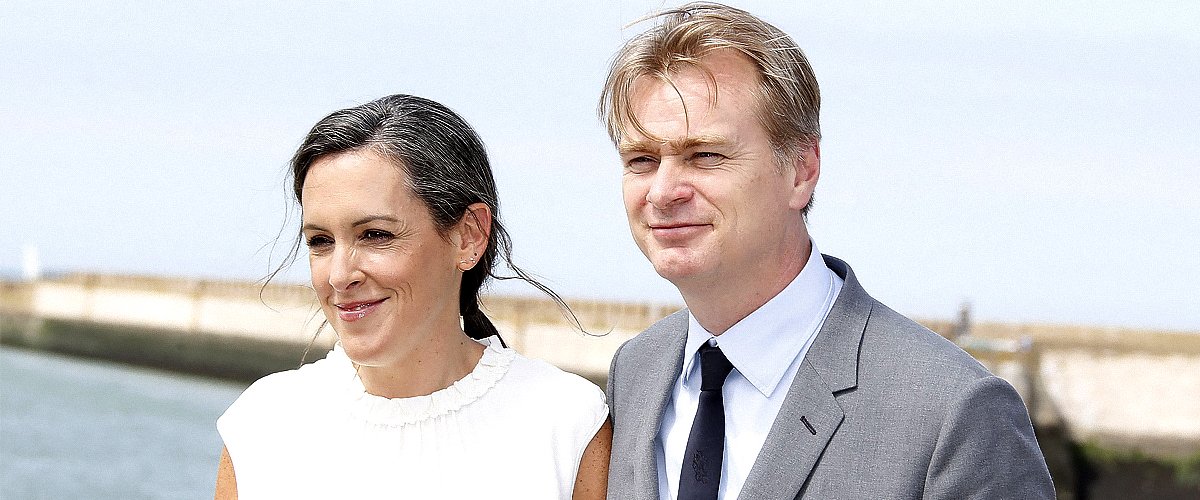 While his movies have had record-breaking success, one person has been a constant in making sure these movies succeed. Nolan is married to Emma Thomas, who has worked on almost all his movies as a producer.
Together, the couple has been able to churn out great movies that have left minds wondering. Although they love to stay away from the public sphere, Thomas and Nolan are a pair of goal-driven individuals. Here is a peek into her life and that of Nolan's.
Christopher Nolan was reportedly one of the first people in line for re-opening day at the AMC Theater in Burbank, CA. 🍿

[📸 @marioanzuoni] pic.twitter.com/C1m2njAQFx

— Complex Pop Culture (@ComplexPop) March 16, 2021
EMMA THOMAS
Thomas is a film producer who has worked on all of Nolan's films except for the short 2015 documentary "Quay." Aside from working with Nolan, Thomas has also produced movies such as "Batman v. Superman: Dawn of Justice," and "Transcendence."
Nolan and Thomas, who met at ages 19 and 18 respectively, bonded over their love for films.
Asides from her role as producer, she has also served as a crew member on some films such as "Bean," "The Matchmaker," "The Borrowers," "High Fidelity," among others.
Best Movies Never Made: 30 Lost Projects from Christopher Nolan, Quentin Tarantino, and More https://t.co/iw2Lp6Tckd pic.twitter.com/IZJCz4l7pA

— IndieWire (@IndieWire) March 11, 2021
She started her production career by interning at Working Titles, and from there, she worked her way through minor roles in films. Thomas revealed that upon finishing her internship, she kept in touch with the people she worked with.
Soon after, she managed to get a job as a receptionist. She added that over time, she began taking on available jobs within the company. For her, the experience of working as an in-house production coordinator was a fantastic one.
Christopher Nolan Among First Ticket Buyers as AMC Theaters Re-Open in Los Angeles https://t.co/KqjnGvKHOC pic.twitter.com/zDedRlrvnF

— IndieWire (@IndieWire) March 16, 2021
Thomas also learned a lot about how movies are made. Over time, the University College London alumnus has described herself as a facilitator for Nolan when it comes to making movies.
She expressed that she helps him fulfill that vision he has in his head and ensures that it makes it onto screens. She also serves as a "filter" so that Nolan does not have to worry about things that might distract him.
Emma Thomas – Christopher Nolan's girlfriend at the time – showed the screenplay for #Memento to Aaron Ryder, an exec for Newmarket Films. Soon after, it was optioned by Newmarket & given a budget of $4.5 million. Thomas went on to become Nolan's producing partner and his wife. pic.twitter.com/DBuoC2anxa

— AFI (@AmericanFilm) September 15, 2020
WORKING TOGETHER
Thomas and Nolan, who met at the University, have begun working together as far back as they could remember. From their university days, the pair have worked together in a film society and even sold tickets to classical films.
This helped pay for Nolan's first film, "Following." They also run a company called Syncopy Inc which has been a vital success and their movies are a huge success.
AMC Theaters reopened its two biggest Los Angeles venues yesterday: Burbank 16 and Century City 15. Of course Christopher Nolan was among the first ticket buyers in Burbank (reportedly to see "Judas and the Black Messiah). More here: https://t.co/KqjnGvt6X4 pic.twitter.com/lqIXNDUBfC

— IndieWire (@IndieWire) March 16, 2021
The company racking in over 4.6 billion dollars from the movies they have produced, their staff size is just four. The first film released under Syncopy Inc. was "Batman Begins."
Speaking of working together, Nolan has admitted that working with Thomas is one of the best things to happen to him. He also said: "I do everything she says, I never argue, and although it is a hot mess, it is a great hot mess." He continued:
"I think we've always done it; we've known each other for a very long time. It's wonderful working with people who completely tell you the truth."
.@SrBachchan to receive award from Christopher Nolan, Martin Scorsese: 'Could not have chosen anyone more deserving'

(Via @htshowbiz)https://t.co/ZHkOTCvQhC pic.twitter.com/VNEI2fo8Fb

— Hindustan Times (@htTweets) March 10, 2021
THEIR PERSONAL LIFE
The pair, who have been married since 1997, have four children together. They do not like to put too much about their family life out there, and they hardly talk about their children to protect them from the media.
They often share stories about time spent with their kids. They love to tell the one about the kids calling Nolan the nickname Mr. Woodcock after they saw the Daniel Dey-Lewis movie "Phantom Thread."
Nolan and Thomas, who met at ages 19 and 18 respectively, bonded over their love for films; both were English Literature majors and hardcore film buffs, which led them to run a film society at school.
Speaking in an interview with Collider, Thomas revealed that Nolan had not changed much since they met in college. She described him as someone who has had a singular ambition and is keen on working towards it. 
Nolan is always grateful to have Thomas in his life, and during a visit to their alumni, he joked with the students, telling them that they could meet their spouses on their first day like he met Thomas.