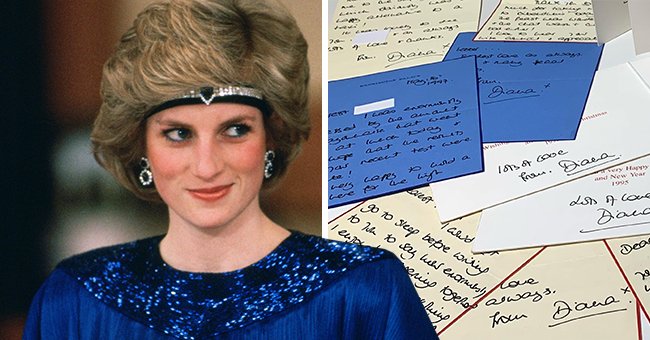 Getty Images. | Facebook/davidlaypenzance
Princess Diana's Unique Letter Collection from 1990-1997 Sold at Auction in Cornwall — Details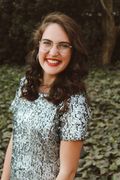 David Lay Auctions sold 36 of Princess Diana's handwritten letters to her family friend Roger Bramble from 1990 to a few months prior to her death.
David Lay Auctions sold a collection of 36 of Princess Diana's handwritten letters valued at anything from £20,000 to £30,000 on March 17, 2021.
The letters show the late Princess Diana's messages to Roger Bramble, a close family friend, written from 1990 to 1997. The last letter is from a few months before the royal's death.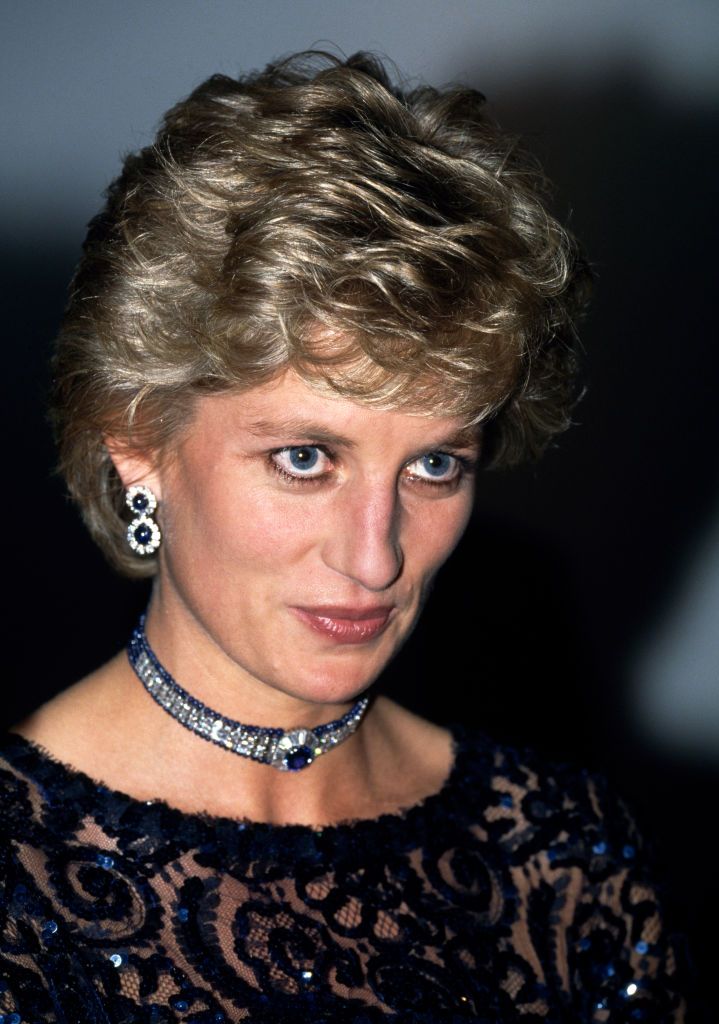 Princess Diana at "A Concert of Hope" as Patron of Ty Hafan: The Children's Hospice in Wales, on 3 June, 1995 | Getty Images
ROYAL REVELATIONS
One letter included in the collection contains writings that indicate what Prince Harry and Prince William's mother dealt with after the release of Andrew Morton's biography "Diana: Her True Story."
The book, which was published in 1992, revealed that Princess Diana had attempted suicide, and in the letter written to Bramble, she shared that after the book was released, she had experienced a "ghastly week."
GOING TO THE OPERA
Amongst the handwritten notes that were auctioned was a letter that the Princess of Wales had penned down before heading to the opera with Bramble.
Princess Diana's two children are keeping her memory and her letter-writing tradition alive in their own families.
The mother of two inquired whether the family friend thought that it would be an enjoyable experience for Prince William. Other letters showed the Princess sharing her emotions after Adrian Ward Jackson's death, who died of Aids.
CLOSE FRIENDS
The isolation that Prince Charles's former wife had to endure was also evident in the letters that have come to light. Princess Diana was sure to mention the importance of her friendship with Lucia Flecha di Lima during this difficult time.
Lucia was the Brazilian ambassador's wife in Britain and became a confidant and close friend to the Princess of Wales. Mimi Connell Lay, the auctioneer, elaborated on the content of the letters saying:
"Diana's sense of isolation during her marriage is well documented and she valued enormously her few trusted confidantes."
KEEPING TRADITION ALIVE
Princess Diana's two children are keeping her memory and her letter-writing tradition alive in their own families. Prince William's three children made cards in honor of the late grandmother for Mother's Day this year.
Prince George, seven, Princess Charlotte, five, and Prince Louis, two, all took part in handmaking cards for Princess Diana, a tradition that Prince William does with his children each year.
Prince Harry was sure to honor his mother's memory on the special day by arranging flowers to be sent to her grave in Althorp, Northamptonshire, on March 14, which is Britain's Mother's Day.
Prince Harry was 12-years-old and his brother 15 when they lost their mother in 1997. Prince Harry is hoping to travel back to his home country to unveil his mother's statue later this year.
Please fill in your e-mail so we can share with you our top stories!