Watch This High School Janitor's Emotional Reaction after He Was Gifted a Car
Citronelle High School's custodian, Samuel James, was gifted a new car after walking to school every day with an injury.
It is always an incredible sight to see kindness in humanity, especially towards those who need it most. There have been countless stories of people going the extra mile to make a difference in someone else's lives.
Recently, Samuel James was one of the lucky ones whose hard work and dedication were repaid with kindness from his colleagues in Alabama.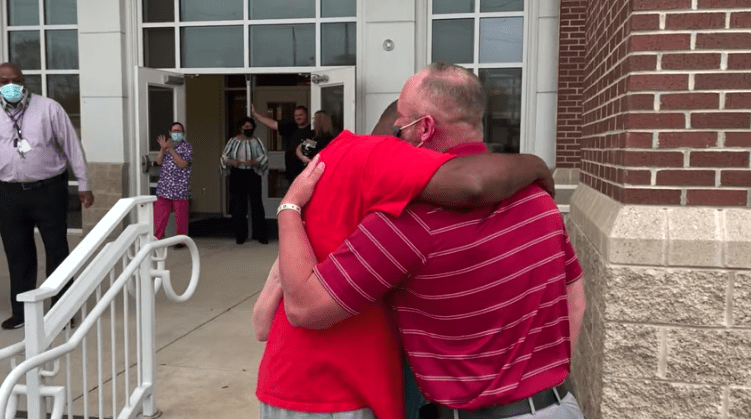 A NEW RIDE
James, a custodian at Citronelle High School Alabama for 13 years, was surprised with a well-deserved Toyota Highlander SUV by his community at work.
He had been walking to school after his car's engine blew up and recently had an injury. In an emotional video posted on Facebook, the school community wrote:
"We at Citronelle High wanted to help him out and get him back on his feet. Thank you Sam for all your years of service [...]."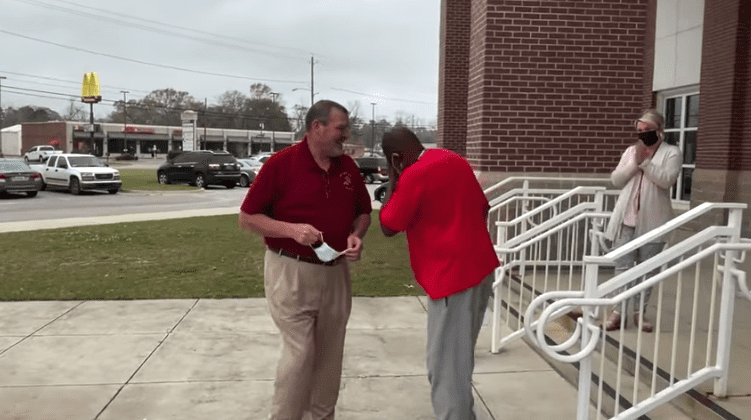 A KIND ACT
The Highlander's previous owner was Deborah Pippin, an English teacher at the school. After purchasing new vehicles, she and her husband wanted to give their ten-year-old car to a deserving person.
The timing was perfect as James just told Principal Randy Campbell that he was trying to save for a new vehicle. James was brought to tears at the sight of his new car and was grateful for the kindness they showed him.
"I've known this family for a good eight, nine years that I've been there, and they've always been good to me," James said. "I'm just thankful that the Lord sent them my way and let me get this right here, and I'm blessed to have this."
CHICK-FIL-A GENEROSITY
Last month, Wisconsin Chick-fil-A employee, Hokule'a Taniguchi, saw similar kindness after her co-worker surprised her with a brand new car.
She works hard to support her disabled husband, Cameron.
Taniguchi had been biking to work the entire winter two hours ahead of her shift when her best friend and co-worker, Haley Bridges, won a car at a raffle and gave it to Taniguchi.
CHRISTMAS MIRACLE
A similar story happened over the holidays when 65-year-old McDonald's employee, Diana Boldman, received a new SUV from her secret Santa.
Boldman uses an old and exhausted van to deliver newspapers every day before heading to McDonald's to work as a full-time employee. She works hard to support her disabled husband, Cameron.
Secret Santa in Idaho Surprises Struggling 65-Year-Old Grandmother With New Car​ https://t.co/vKXXSCj5Ri

— People (@people) December 23, 2020
Her perseverance did not go unnoticed as someone decided to give her a car through East Idaho news anchor Nate Eaton. To this day, the kind soul remains anonymous.