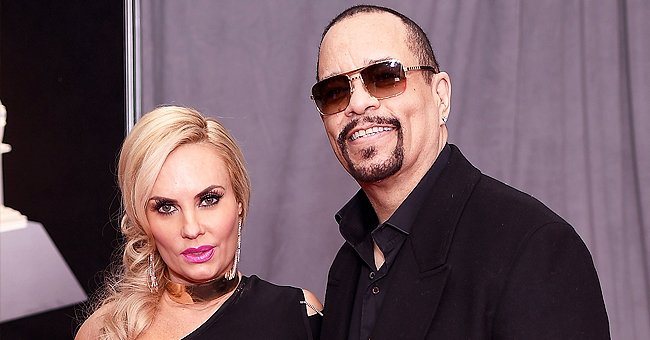 Getty Images
Coco Austin Pours Hourglass Figure into a Shamrock Print Outfit as She Celebrates 42nd Birthday
Coco Austin just clocked 42, and to commemorate the day, she shared photos that captured her wearing an outfit that showed off her perfect figure— find out how her day went.
Coco Austin celebrated her 42nd birthday on March 17. To celebrate the day, the famous glamour model took to her personal Instagram page with a series of pictures that documented how she spent most of her day. She wrote in her caption:
"42 never felt so good!! St. Patricks Day is my birthday and thanks to these ladies they made it a special day ..Of course I had to wear my shamrock outfit."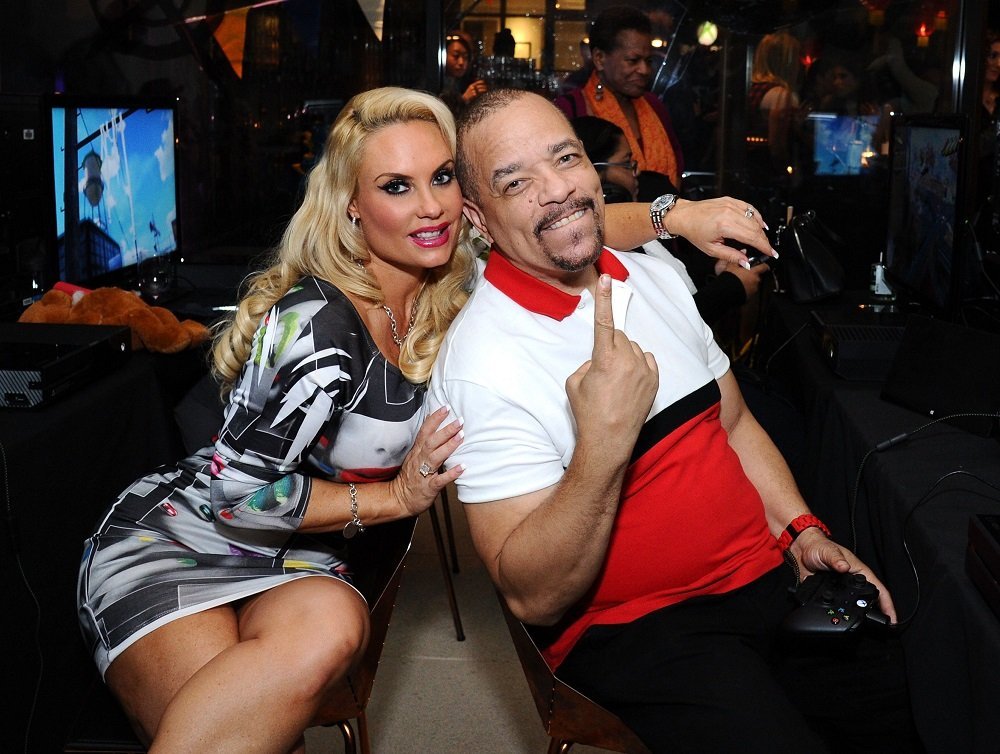 Ice-T and Coco Austin celebrating the launch of Sunset Overdrive in New York City in October 2014. | Photo: Getty Images
From the shots the mother-of-one shared, it is obvious her day was exciting and satisfying. Among the photos she posted via her page was one that captured a breathtaking table set up for herself and her friends and a perfect-looking cake.
Coco looked right on top of her game in the Shamrock outfit that molded her curves. The makeup she wore accentuated her facial beauty.
When she posed with her friends, her face held a quiet kind of joy— she will not forget this one anytime soon. The post prompted an outpouring of good wishes and complimentary messages from fans who adore her.
One fan declared that she could pass for a woman half her age while another confirmed that Coco, who has been in the modeling business since her Playboy days in the '90s, was indeed aging gracefully.
Coco flaunts her youthfulness and curves deliberately, confidently even; however, it wasn't always like that. At some point, she hated her wide hips, often doing all she could to draw attention away from it.
The revelation received mixed reactions, with her more conservative fans frowning at the idea.
All that changed when she met her current husband, Ice-T. He would often tell her how unique her body is, urging her to "work with it." Coco took the advice, and she gradually gathered the confidence to start showcasing her body.
Now she does it effortlessly— her Instagram page is filled with posts that flaunt her near-perfect body. Sometimes she goes as far as posting photos of herself wearing see-through outfits that leave nothing to the imagination.
Her husband doesn't mind; all that matters is that they are there for each other; to cross one is to cross the other. Such a perfect match could only have been made in heaven, but the pair initially met on the set of a movie and were married by 2002.
They have an adorable daughter named Chanel. Last year, Coco came under fire after revealing that Chanel, who was 4 years old, was still being breastfed.
The revelation received mixed reactions, with her more conservative fans frowning at the idea. Others, especially mothers who could relate, took her side, defending the action.
Right or wrong, it seems the proud mother will cherish the special bonding time with her daughter for as long as she can. Happy birthday Coco!
Please fill in your e-mail so we can share with you our top stories!