Ice-T, Coco Austin & Their Daughter Pose With Their Pups in Matching White & Checkered Outfits
 "Law & Order: SVU" star Ice T and his wife Coco modeled with their daughter and four French bulldogs for a photo session, and it was as stunning as it could get! 
If there is one thing that Coco Austin absolutely loves, it is family photoshoots. With a promise of brand new family pictures, she teased some behind-the-scenes of a recent photoshoot in an Instagram post. 
The 62 seconds-long video featured the famous glamour model, her husband Ice-T, and their daughter, Chanel Nicole Marrow. And there was no way her French bulldogs would miss the family photoshoot day!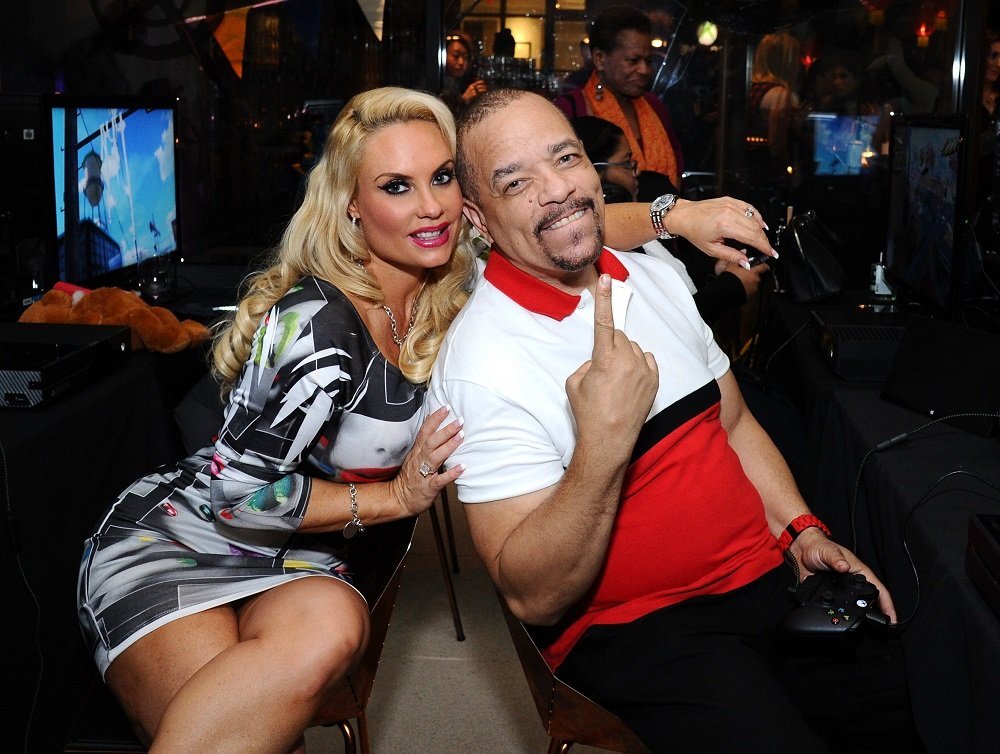 Austin poured her hourglass body into a beautiful plaid dress. She accessorized the look with a pearl necklace and matching bracelets. With her blonde waves parted on the side, she rocked full makeup. 
Austin and Ice-T kicked off the year in high spirits as they celebrated their 20th anniversary on January 1.
Her rapper and actor hubby, on the other hand, opted for a white look from head to toe. He donned a plain white Versace tee with a pair of matching pants and sneakers. To top it off, he wore a white cap. 
The cutest of the Marrows, Nicole looked like a doll in a white tutu dress and a matching headband. The top of the dress matched the one her mom was wearing. As for the shoes, she wore cute white ballerina flats.
The angelic Frenchies were patient throughout the whole process, but the real star was the 5-year-old Chanel, who posed every so sweetly like a pro. Her parents are lucky to have such a poised little daughter.
Austin and Ice-T kicked off the year in high spirits as they celebrated their 20th anniversary on January 1. On the special day, the mother-of-one penned a heartfelt tribute to her better half on Instagram. 
Austin shared a sweet photo of herself and the actor enjoying some drinks. In the caption, she expressed her gratitude for having a husband like him and wrote:
"I can't believe it's been 2 decades! [You're] one of the best things that's ever happened to me. Happy Anniversary to us!! I love you, babe!"
She later shared a series of sultry photos from their intimate celebration. The hot mama rocked a sheer dress that did not leave much to the imagination. 
Austin and Ice-T are one of Hollywood's most enduring couples that shows no signs of slowing down. The pair walked down the aisle on December 31, 2005, and never turned back.