Bishop TD Jakes' Daughter Sarah Resembles Mom Serita in a Sheer Black Top with High-Waist Pants
Bishop T.D Jakes' daughter Sarah Jakes Roberts looked like her mother's mini-me in this photo where she flaunts her curves in a black top with mesh sleeves and beige trousers.
Sarah Jakes Roberts came through with some motivating words to encourage her followers to step out of their comfort zone, and while she was at it, the 31-year-old also wowed them with a picture. 
Roberts flaunted her tiny waist in a fitting black top with puffy mesh sleeves. The simple yet chic number featured a zip in the front. She paired it with comfy-looking beige trousers.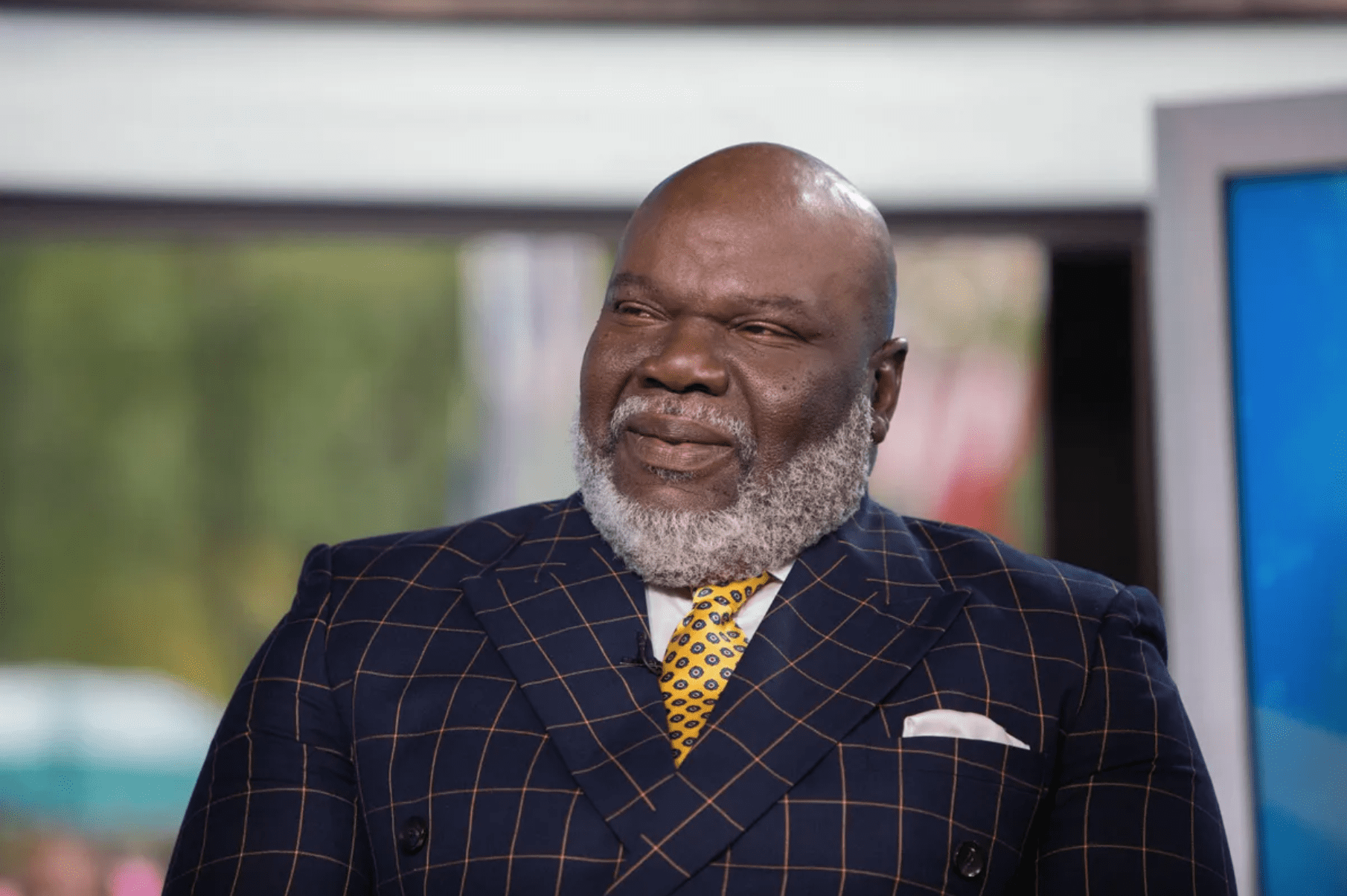 Roberts parted her wavy short hair in the middle and gently tucked it away on one side. She leaned on to her tortilla brown work desk while smiling brightly at the camera. The beauty looked like her mother, Serita.
"The gift of stretching outside of your comfort zone is not the completion of a project or task. The gift is discovering who God always knew you could become," she captioned the post. 
Many of Roberts' fans appreciated the nugget of wisdom. Some could not help but gush about her impressive figure. "Yes waist," one fan commented. "Definitely speaking...but you look bomb friend," another one chimed in.
Roberts was suffering, but she knew she had to find a way to ease the seemingly endless turmoil in her life.
Fans are eagerly looking forward to Roberts' new book "Woman Evolve," which is all set to be released on April 6, 2021. Therein, she candidly recounts the story of her tumultuous past and how it changed her. 
Roberts would not be the person she is today if she had chosen to dwell on the shortcomings. Through her book, she hopes to help people understand their purpose in life. 
Born as the youngest daughter of Bishop T.D Jakes, Roberts felt the constant pressure of holding up a squeaky clean image. Her life turned upside down when she got pregnant at 13. 
Roberts dealt with the stigma of being a pregnant teen. As a result, she grew up struggling with low self-esteem, battled with depression, and got into toxic relationships. 
Roberts was suffering, but she knew she had to find a way to ease the seemingly endless turmoil in her life. She chose to pursue a life dedicated to faith. With time, all her wounds from the past were healed. 
It took her a while, but Roberts completely transformed herself from being an insecure young girl to a diligent businesswoman, mother, and leader who guides people to discover their true selves.