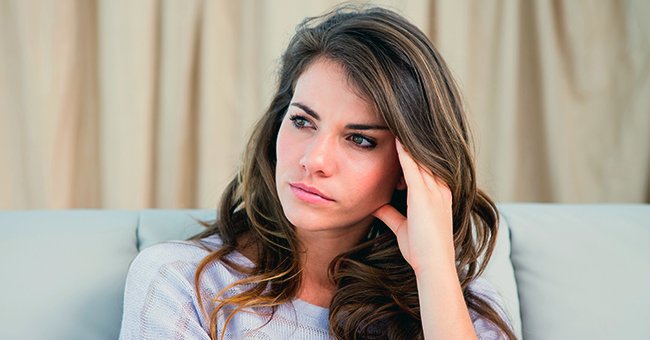 Shutterstock.com
Story of the Day: Woman Doesn't Care about Her Dad's Cancer Diagnosis
A woman recently drew criticism from her mother because she doesn't care about her estranged father's cancer diagnosis. However, the woman feels justified because she hardly knows the man.
Today's story of the day will make you think a little deeper about how much we are obligated to care about family members, even those we barely know. Read on to find out more about Jane and her father, James.
Jane grew up without her father, not because he was dead, but because he was a terrible man. Jane was the product of James' infidelity after lying to her mom that he was single when he was actually married.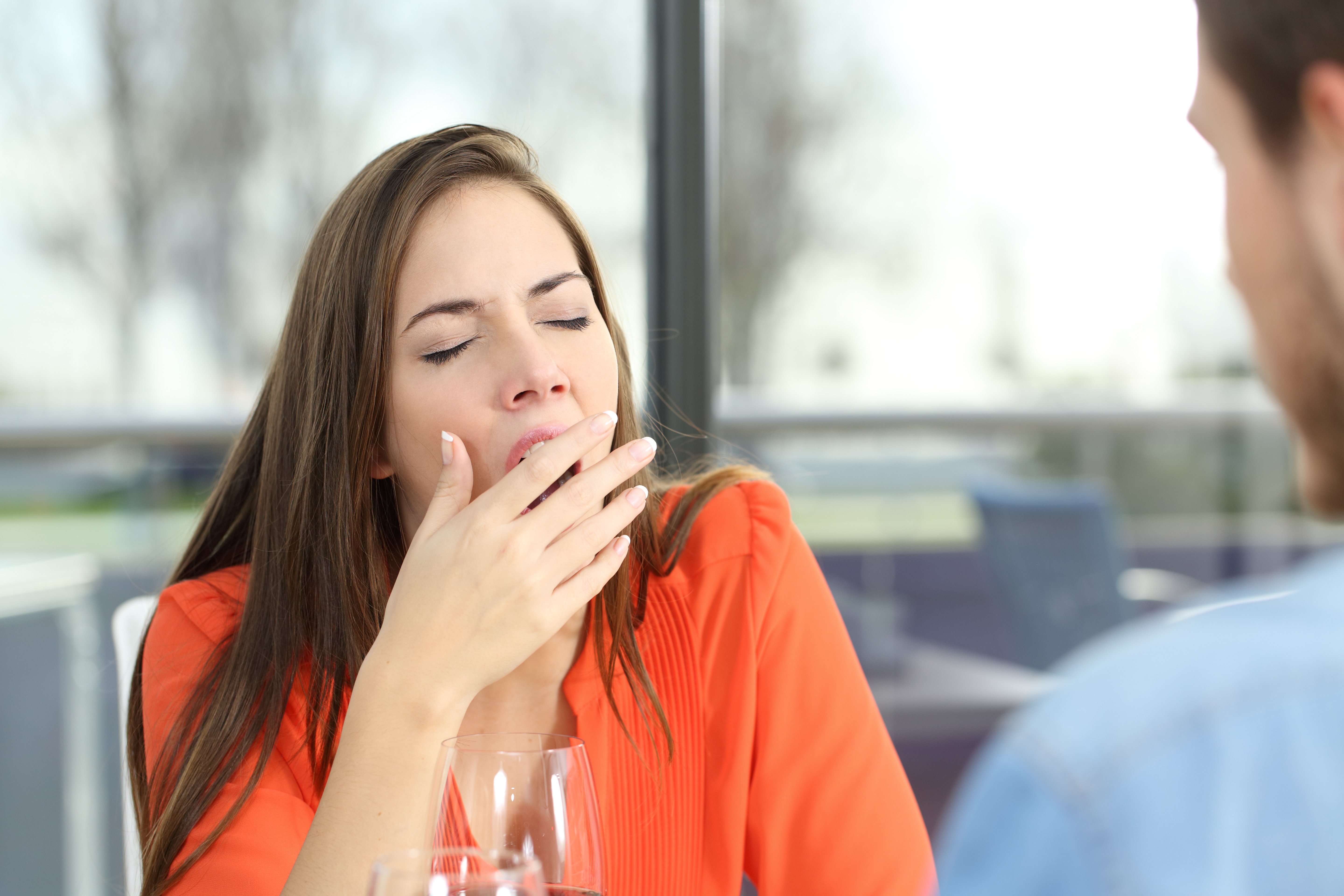 Photo of woman yawning while sitting at a table with a man. | Source: Shutterstock
Before Jane even celebrated her first birthday, her mother had already filed a restraining order against James because of his emotionally abusive tendencies.
Over the years, little Jane grew up and became accustomed to life without a father-figure. By the time she reached adulthood, she didn't feel like she had missed out on anything at all.
Three years ago, Jane's mom sat her down and admitted that she had been in contact with James after finding him on Facebook. To her surprise, Jane's mom revealed that James was interested in getting to know his daughter.
Jane wasn't thrilled at all. She had no interest in meeting a man she hadn't known all her life, but she agreed to meet him to avoid disappointing her excited mom.
The first father-daughter dinner between James and Jane went exactly how she imagined it would be. Horribly. James talked about his other daughters throughout the whole night, which left Jane feeling uncomfortable and awful about herself.
Jane couldn't hide her dismay, and by the end of the awkward evening, James expressed his disappointment in her lack of excitement. He told her:
"You should be grateful that your father wants to know you instead of sulking."
Jane decided right then and there that she wanted nothing more to do with James, and despite her mom's appeals, she cut him off and returned to her perfect everyday fatherless life.
Jane had all but forgotten about James until last week when her mom approached her in tears and told her that James had been diagnosed with cancer. Although Jane felt bad about James' illness, she didn't personally care much.
Jane's mom criticized her for being cold-hearted, but she tried to explain that she didn't have a real relationship with James, despite him being her biological father, therefore she was incapable of emotional attachment.
If you were in Jane's shoes, do you think you would feel differently? Meanwhile, here's a story about a woman who refuses to sell her Pokémon cards to pay for her dad's cancer treatment.
Please fill in your e-mail so we can share with you our top stories!