Khloe and Kim Kardashian's Daughters True & Chicago Enjoy Adorable Play Makeup Session
On her Instagram Story, Khloe Kardashian has shared videos of her daughter True Thompson, two, receiving makeup from her cousin Chicago West, Kim Kardashian's three-year-old daughter.
In the video, the adorable children can be seen in a small makeup room. Chicago wearing a pink tutu looks down on True as True stands in front of her in a blue Princess Jasmine costume.
After that, Chicago applies a dark lipstick from her mother's KKW Beauty label to True's lips. True looks at her reflection in the mirror, then watches her cousin apply the same lipstick to her own lips.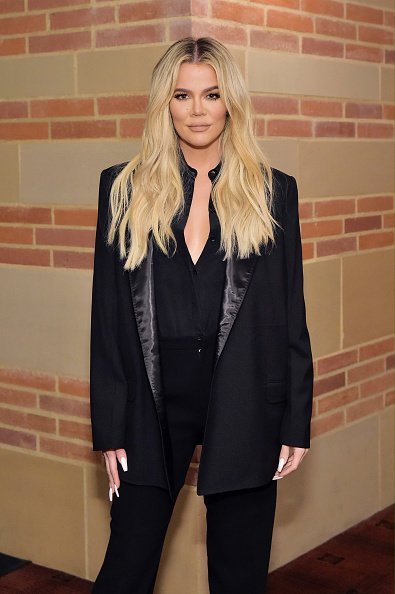 True then takes the lipstick and applies it to her own lips again. Khloe later uploaded a video of the two kids enjoying a scooter ride. Khloe also posted a clip of True pretending to go shopping by herself.
Due to being close in age, the Kardashian family's three girls, True, Chicago, and Kylie Jenner's Stormi Webster, who turns three in February, are referred to as the "triplets." True will turn three years old in April.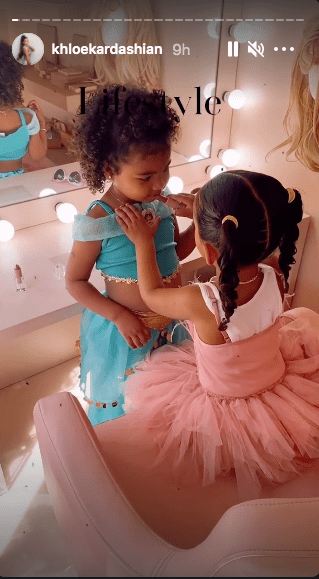 Recently, Kim said that her daughter Chicago has a thing for princess dresses. In a picture she shared on her Instagram, the star snuggled with her daughter, dressed in a Princess Elsa gown. 
Khloe said she nearly miscarried with True but was not aware it was a long-term condition.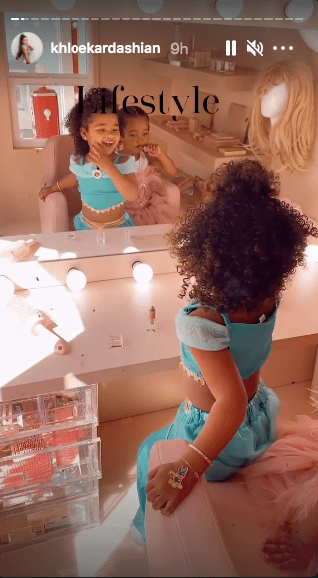 Kim is not the only one in the family with impressive makeup skills. In addition to the KKW Beauty empire she runs and Chicago's lipstick skills, her seven-year-old daughter, North West, is also on point. 
North recently applied makeup to Kim's best friend, La La Anthony. The star shared videos of North's skills on Instagram Story, which showed the little girl applying blush on La La's cheek and then lipstick.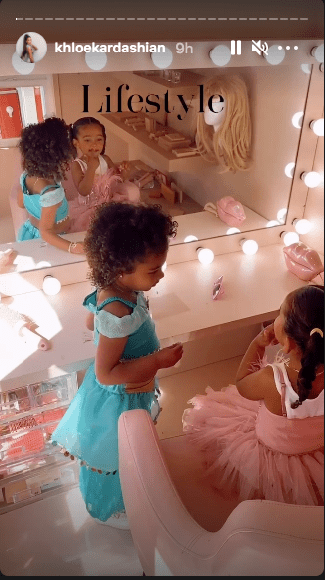 Meanwhile, despite being ready to have another baby, Kim's sister Khloe said that her doctor is concerned that it could be dangerous to carry the child. Her chances of miscarrying are 80 percent.
Khloe said she nearly miscarried with True but was not aware it was a long-term condition. Her doctor said she would feel awful if she didn't tell her that she probably wouldn't be able to carry an embryo.
Khloe discussed how shocked she was by the news in a confessional. She said all she wanted to do was extend more love to her family, but all she was doing was encountering more roadblocks.
Later, Kim urged her younger sister to consider surrogacy, saying it would be the best experience. Kim gave birth to North and son Saint but welcomed Chicago and son Psalm using a gestational carrier.