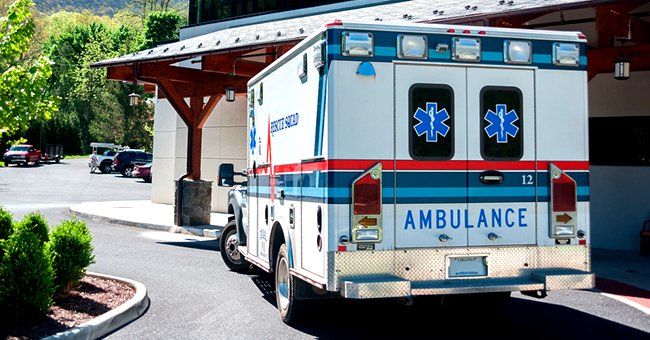 shutterstock.com
Daily Joke: A Married Man Was Delivered into an Emergency Room with Multiple Injuries
After a few golf rounds, a married man injured and in pain slowly walked into a hospital and was quickly rushed into an emergency room.
Justin moaned loudly in severe pain as he struggled to balance himself on the hospital bed in the emergency ward. He has been married to Lisa for more than thirty-five years.
However, this was the first time he found himself in the emergency section. He had multiple injuries, two black eyes, and a five iron wrapped firmly around his throat.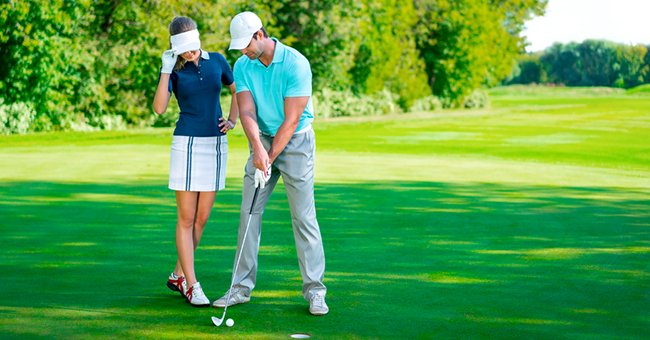 A photo of a couple playing golf. | Photo: Shutterstock
When the doctor entered, he asked his patient what happened. Justin carefully narrated his ordeal. The injured man explained that he and Lisa were bonding over a few rounds of golf.
When they reached a challenging hole, the twosome shot their balls into a pasture of cows. They began searching for the balls, and soon enough, Justin found the one with his wife's monogram.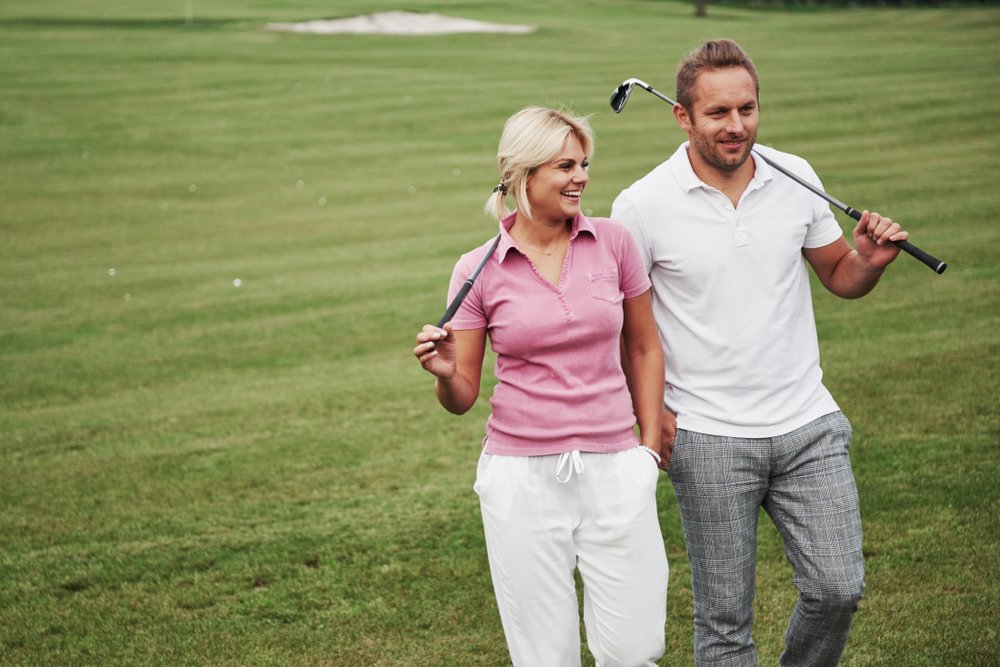 A photo of a couple playing golf. | Photo: Shutterstock
It was stuck in the cow's rear. He lifted the animal's tail. He confessed to the doctor that it was a silly mistake and added: "I yelled to my wife, 'Hey this looks like yours!' I don't remember much after that."
In for more laughs? Well, here are a couple more couple jokes! An older couple on a road trip stopped at a roadside restaurant to refuel their stomachs and vehicle.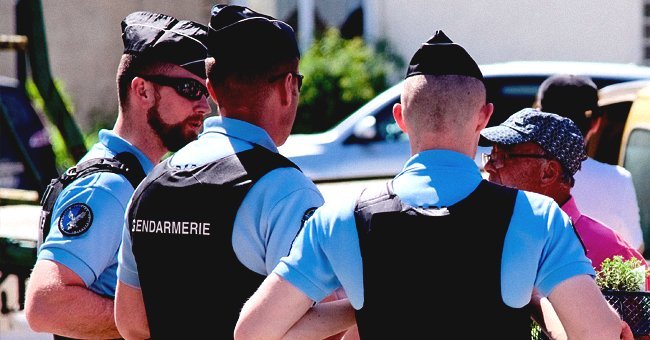 Policemen gathered at a crime scene | Photo: Shutterstock
Within an hour, they had finished, so they resumed their ride. Forty minutes into the journey, the woman remembers that she left her glasses on the table at the restaurant.
Her husband grudgingly tries to find a U-turn which took nearly thirty minutes. It did not end there; Sir Patrick fussed throughout the journey to the restaurant.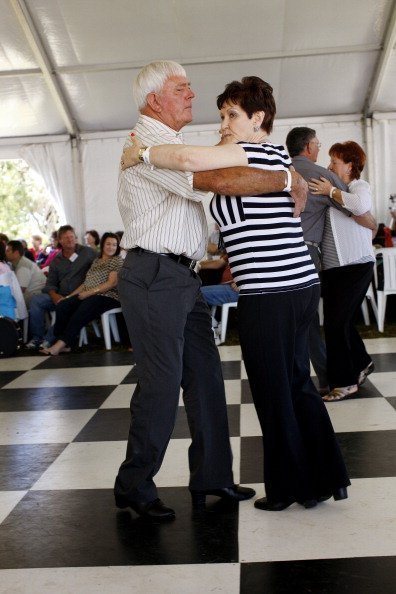 An ederly man and woman dancing together | Photo: Getty Images
He periodically complained loudly about Grace's forgetfulness. When he eventually pulled over, and his wife hurriedly stepped out to get her glasses, he yelled:
"While you're in there, would you mind getting my hat and the credit card?"
Joke number three is about an elderly couple Jim and Jane, who went back in time. They have been married for forty-eight years, and to mark their anniversary, they went on a date in the restaurant they first met.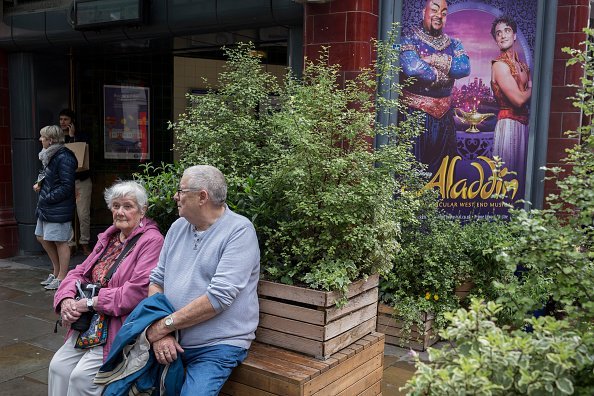 An elderly couple resting on a bench in front of Covent Garden Underground station.| Photo : Getty Images
After their meal, the old couple decided to visit the back of the building near a fence to have some fun. A policeman eavesdropping on them quietly followed them to the scene.
The policeman witnessed the couple having fun. After the experience, both Jim and Jane collapsed on the ground, and it took a few minutes to get themselves dressed up.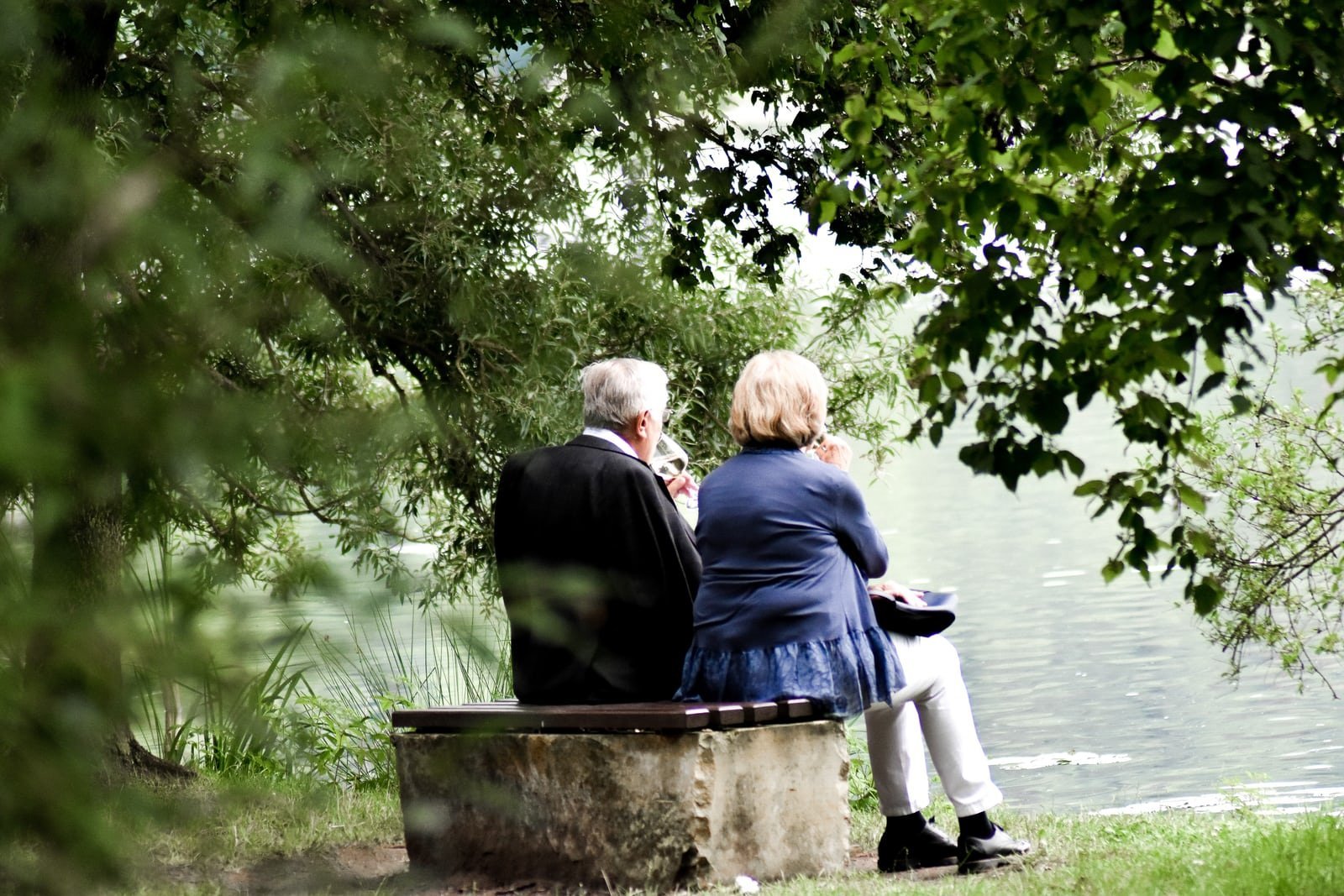 An old couple sitting by the sea. | Photo: Unsplash
The policeman waited to confront the duo and asked them nicely about what just happened. Jim struggled to look composed as he shook while holding his walking stick. Still, he managed to say:
"Fifty years ago, that wasn't an electric fence."
Please fill in your e-mail so we can share with you our top stories!