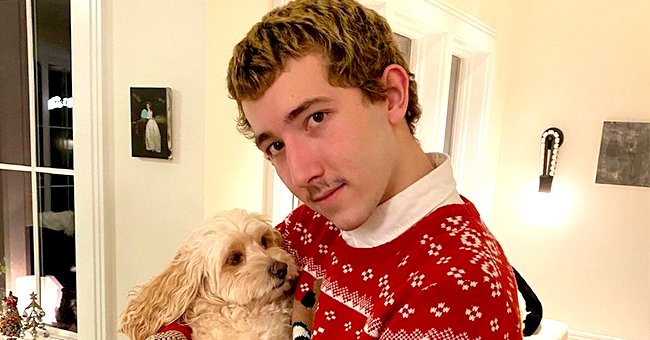 Instagram/franklinjonas
Frankie Jonas Thankful to Be Alive after Contemplating Suicide in the past before Getting Sober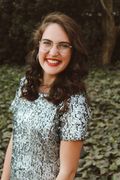 The youngest Jonas brother has revealed that he went through a very dark season of his life contemplating suicide but is thankful to be on the other side of it.
Frankie Jonas posted a video to TikTok where he shared about his addiction to drugs and alcohol and struggle with suicidal thoughts before he received the necessary help.
The 20-year-old younger brother of Nick, Joe, and Kevin Jonas opened up about how grateful he is to be alive after seriously contemplating suicide and having to overcome his addictions.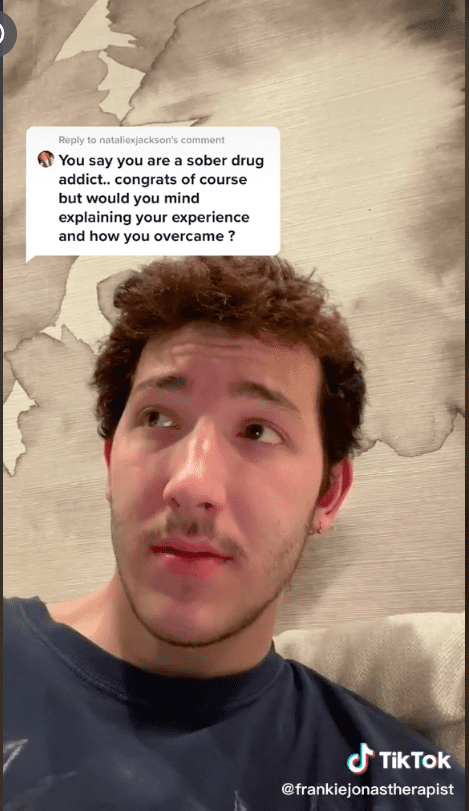 Screenshot of Frankie Jonas' TikTok video from March, 22 2022. | TikTok/frankiejonastherapist
SHARING HIS STORY
The youngest Jonas brother briefly touched on his experience with alcohol and drug abuse as well as his suicidal tendencies that almost led to the premature end of his life.
20-year-old Frankie shared his thankfulness to now be on the other side of his struggles, enjoying life which was not something that he had previously experienced. He said:
"I couldn't be more grateful for the fact that I'm alive today because my world has changed so beautifully and so astronomically, and I am not that person anymore."
IMPOSTER SYNDROME
Frankie has been very open about his journey towards overcoming his struggles and working on his mental health, as the young star recently spoke up about experiencing imposter syndrome.
The 20-year-old also impersonated Kevin and his wife Danielle, reenacting scenes from their reality television show "Married to Jonas."
The 20-year-old is a Columbia University student and has revealed that his past has impacted the way he views himself amongst his fellow students at the ivy league university.
YEAR AND A HALF
The Jonas youngster's enrollment at Columbia University isn't the only accomplishment that he has celebrated as Frankie recently reached the year and a year milestone in his sobriety journey.
Frankie took to social media to encourage others who face similar battles with drugs and alcohol, sharing the progress that he has made thus far as a source of inspiration for his followers. Frankie said:
"It's, like, one of the biggest blessings and most incredible and hardest journeys of my life. The first step is acceptance."
TIKTOK FAMOUS
Having lived in the shadow of his brothers' fame as the "Jonas Brothers," Frankie has decided to use his platform to make fun of his own position within the Jonas family.
Frankie's humorous videos where he pokes fun at himself and his musician brothers have allowed him to gain quite a following on TikTok, with over 1.4 million people tagging along to view his content.
Nick joined in on his younger brother's video fun by posting his own reaction to Frankie's fans taking to the other Jonas brothers' content to comment about their youngest sibling.
The 20-year-old also impersonated Kevin and his wife Danielle, reenacting scenes from their reality television show "Married to Jonas" that had fans rolling in laughter.
Please fill in your e-mail so we can share with you our top stories!