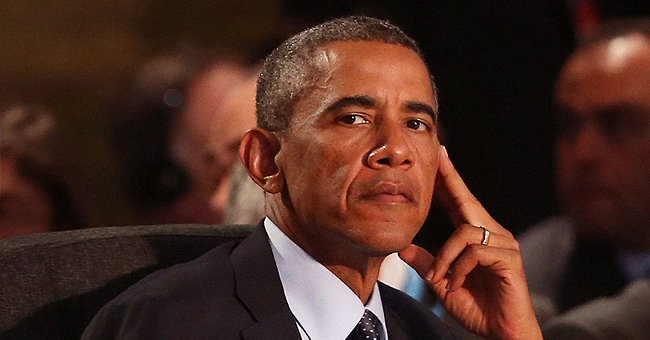 Getty Images
Barack Obama Opens up about His Relationship with His Look-Alike Dad & How He Impacted His Life
Barack Obama gave fans a glimpse into his childhood as he recalled the first and last time he met his father and how the meeting profoundly impacted his perspective on masculinity and manhood.
Now that the former US President Barack Obama is no longer in the White House, he has found new ways to continue mentoring generations of men as they navigate through society.
In his recent Instagram post, Obama opened up about his childhood as he invited his fans to tune in to his podcast, "Renegades: Born in the USA," where he and Bruce Springsteen discussed the topic of paternal influence and masculinity.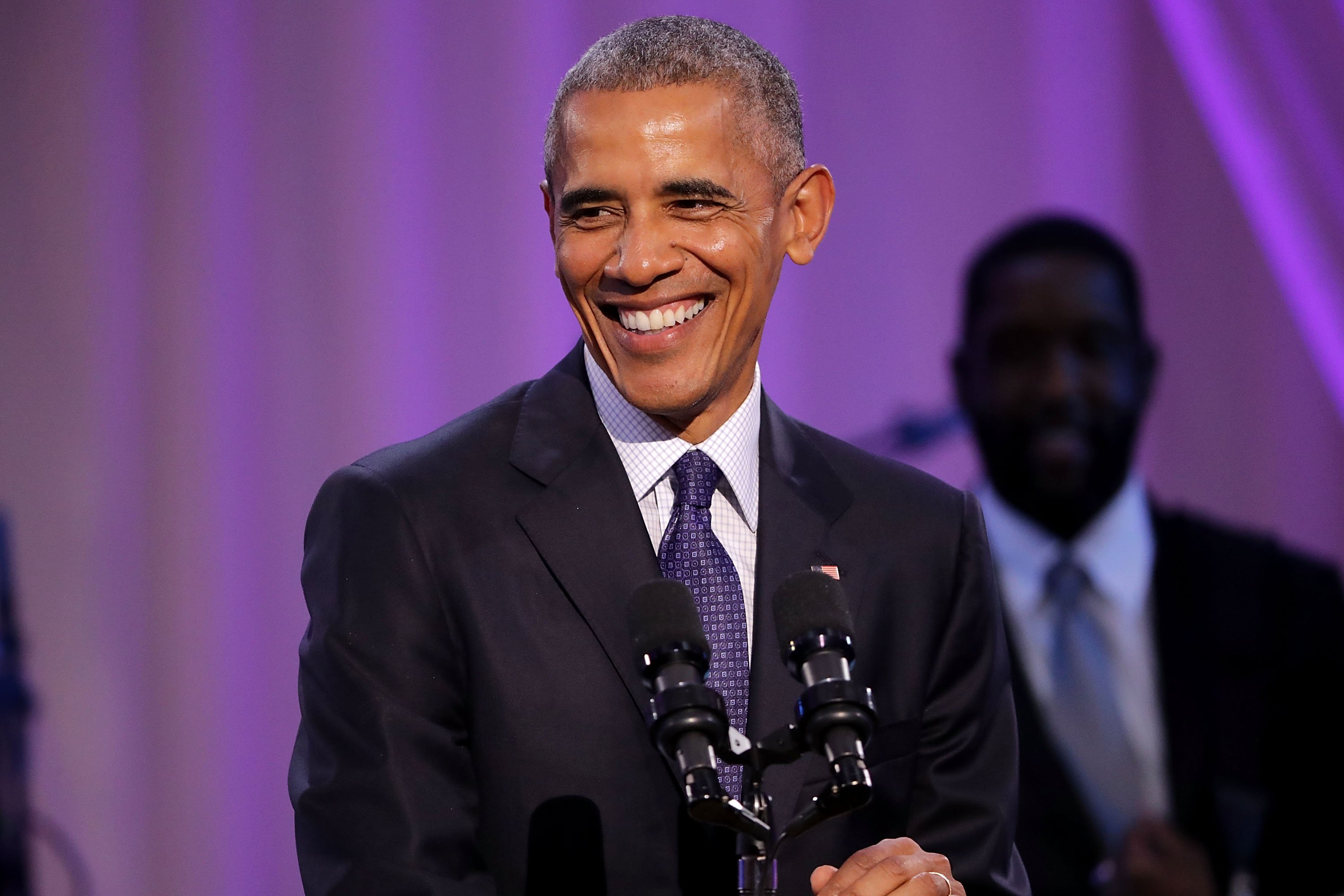 Barack Obama speaking at BET's "Love and Happiness: A Musical Experience" on October 21, 2016 at The White House in Washington, DC. | Source: Getty Images
To give his followers a glimpse into his viewpoint on the subject matter, Obama shared an intimate detail about his own relationship with his father, who he barely knew.
Growing up without a dad saved Obama from witnessing his father's bad side.
The politician revealed that his father, Barack Obama Sr., left when he was just two years old and only returned for a visit eight years later. Even at ten years old, the meeting with his dad had a far-reaching impact on Obama's perception of manhood.
Obama recalled his father giving him his first basketball and introducing him to jazz music. Judging from the old faded father-son photograph that he shared, the young Obama was thrilled to meet and spend time with his dad.
Despite the nostalgia induced by the photo, Obama admitted that his father's visit from Kenya left a bitter taste in his mouth and set him on a path of his own discovery. He passionately wrote:
"The visit left me with more questions than it answered, and I knew I would have to figure out how to be a man on my own."
Despite his father's absence, Obama grew to be an exemplary man and went on to serve as the 44th U.S. president between 2009 and 2017. In fact, growing up without a dad saved Obama from witnessing his father's bad side.
According to Obama's half-brother, Mark Obama Ndesandjo, Obama was lucky to have escaped their father, who was an abusive alcoholic with extremely violent tendencies.
Obama may not have shared his brother's difficult upbringing. Still, he was not oblivious to the man's flaws and toxic masculinity, a trait he reckons has heavily engulfed current generations of men.
Because of his upbringing, Obama spent time reflecting on the type of father he would be to his two daughters, Malia and Sasha Obama, whom he shares with his wife of 28 years, Michelle Obama.
Obama recognizes the challenges of toxic masculinity when it comes to his daughters and the roles they can play in society. He hopes that the next generation can change from the old mindsets to be more progressive about gender issues.
Please fill in your e-mail so we can share with you our top stories!