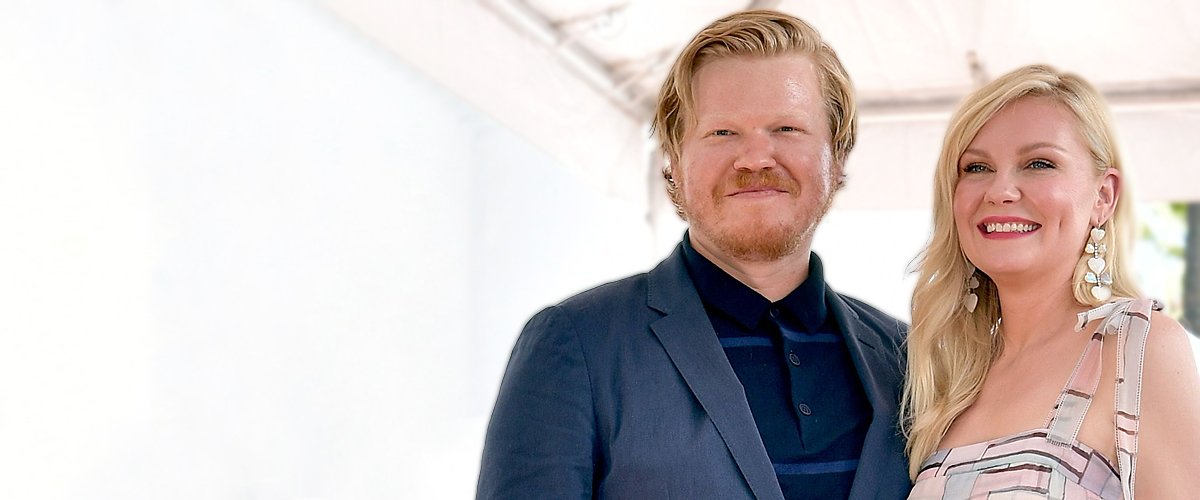 Getty Images
Inside Jesse Plemons and Kirsten Dunst's Beautiful but Private Romance — Engaged but Not Married
"Breaking Bad" actor Jesse Plemons and "Spider-Man" star Kirsten Dunst have been in a relatively intimate relationship for about five years. They're even raising a son together.
Just like many other relationships in Hollywood, Jesse Plemons and Kirsten Dunst's love story began on the set of a TV show. In their case, it happened in 2015 in the highly-acclaimed "Fargo."
Plemons portrayed butcher Ed Blumquist while Dunst took the role of Peggy Blumquist, the butcher's wife. At the time, though, the actress was still dating "Eragon" actor Garrett Hedlund.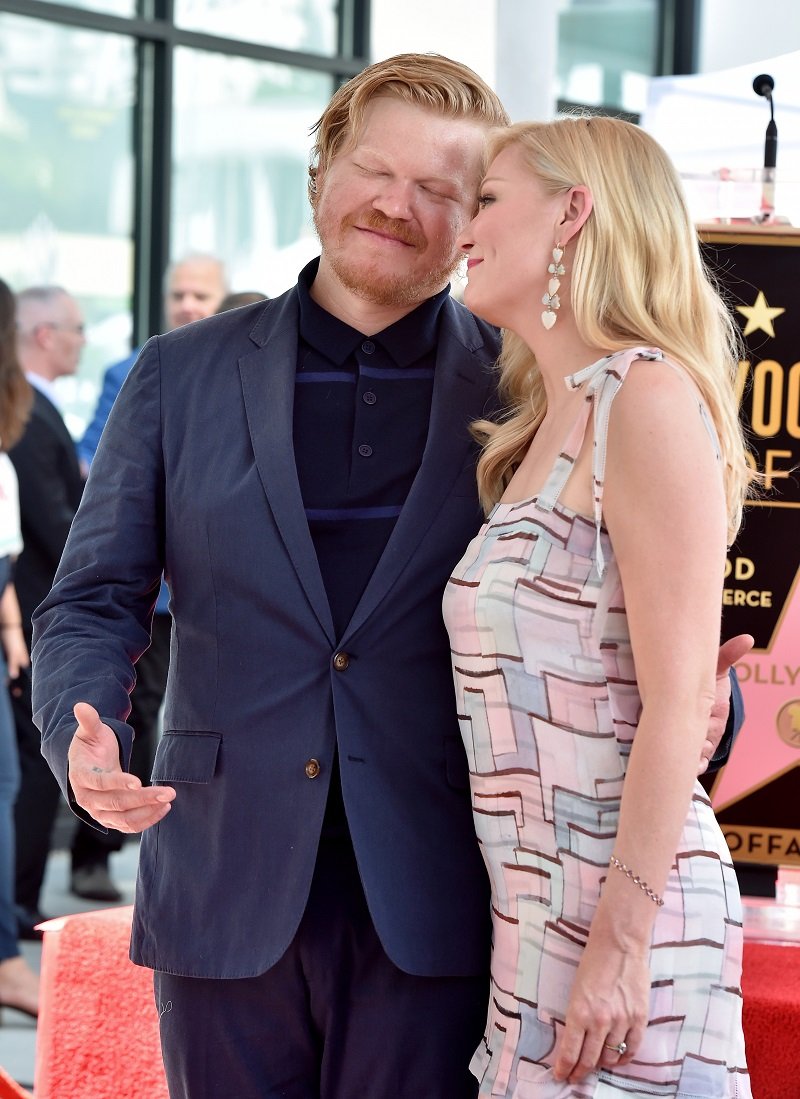 Jesse Plemons and Kirsten Dunst on August 29, 2019 in Hollywood, California | Photo: Getty Images
DUNST AND PLEMONS' ROMANCE
In 2016, the former couple parted ways. Only a couple of months after their breakup was confirmed, Dunst and Plemons were spotted kissing. They officially started dating a year and a half after their first meeting.
Still, Plemons was sure that Dunst would be in his life "for a long time." He probably thought that because they became good friends and used to stay up late practicing their lines.
According to Jesse Plemons' girlfriend, they used to laugh about how both of them started their careers in the entertainment industry as children but made it out okay.
Dunst and Plemons made headlines in January 2017 after their engagement was announced. Shortly later, the actress was photographed wearing her ring on the streets of Los Angeles.
Later that year, Kirsten Dunst admitted to being "very happy" about her engagement but also pointed out she was not in any rush to plan the ceremony as she'd get married "at some point."
The "Bring It On" actress said that the best part of having an actor as her boyfriend was all the time off they have. She added that they could work "intensely" for three months and then have plenty of spare time in their line of work.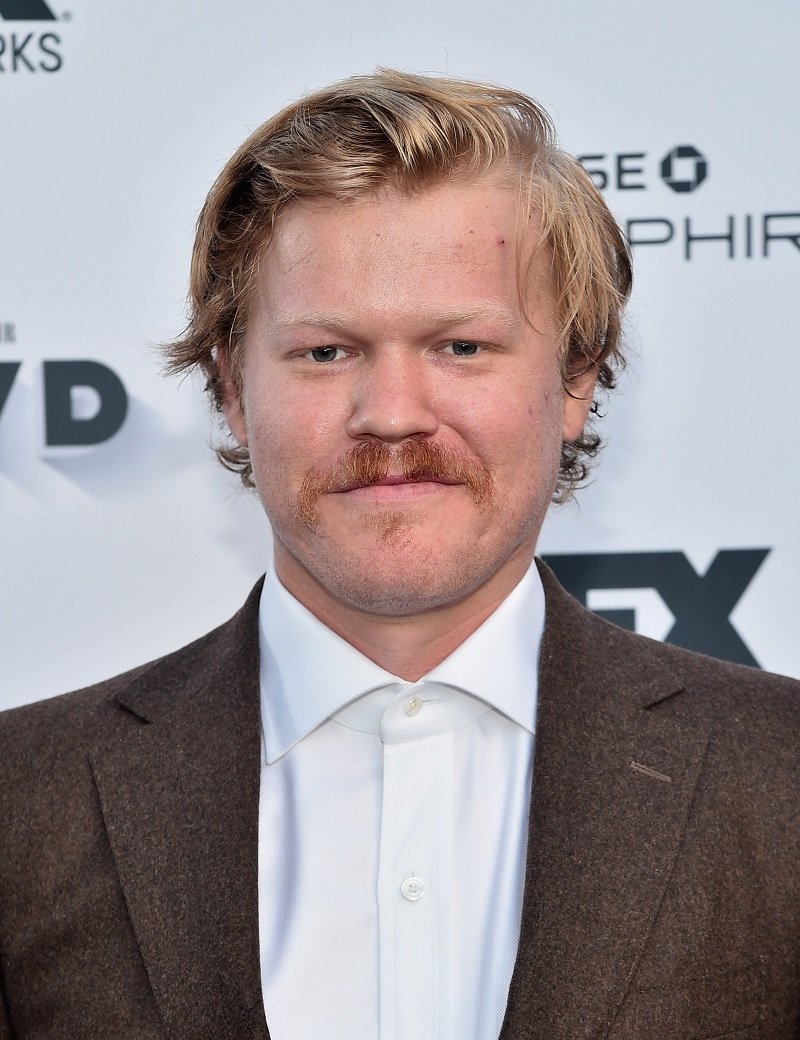 Jesse Plemons on September 17, 2016 in Beverly Hills, California | Photo: Getty Images
During an interview with Jimmy Fallon on his show, Dunst remarked that she and Plemons were very good friends before actually hitting it off as a couple.
While she didn't want to share much about their relationship on the show, she revealed that he proposed when she was "a little sick." Her dad apparently knew it beforehand, which means that Plemons probably asked him for her hand in marriage.
[Jesse Plemons] said that his son was the "MVP of lockdown."
Kirsten Dunst and Jesse Plemons attracted a lot of attention in December 2017 after it was reported that she was pregnant with their first child. The following May, Ennis Howard Plemons was born.
Ennis' first time at a public event came in August 2019 when his parents took him to the Hollywood Walk of Fame ceremony where Dunst received a star. There, Plemons praised his soon-to-be wife for being a "brilliant" actress. He added:
"Seeing the kind of mother, wife, daughter, sister, friend, and cohort you are is why I and all of your friends and everyone else [...] love you."
PLEMONS AND DUNST'S WEDDING
Although Jesse Plemons referred to Kirsten Dunst as his wife during the Hollywood Walk of Fame ceremony, she later clarified that they had not tied the knot. She also said they'd marry "eventually," but it would be a small event and probably at home.
At this point, it is evident that the couple prefers keeping the details of their life under wraps. However, they have shared some tidbits about their time in lockdown, including that they spent some time in Australia.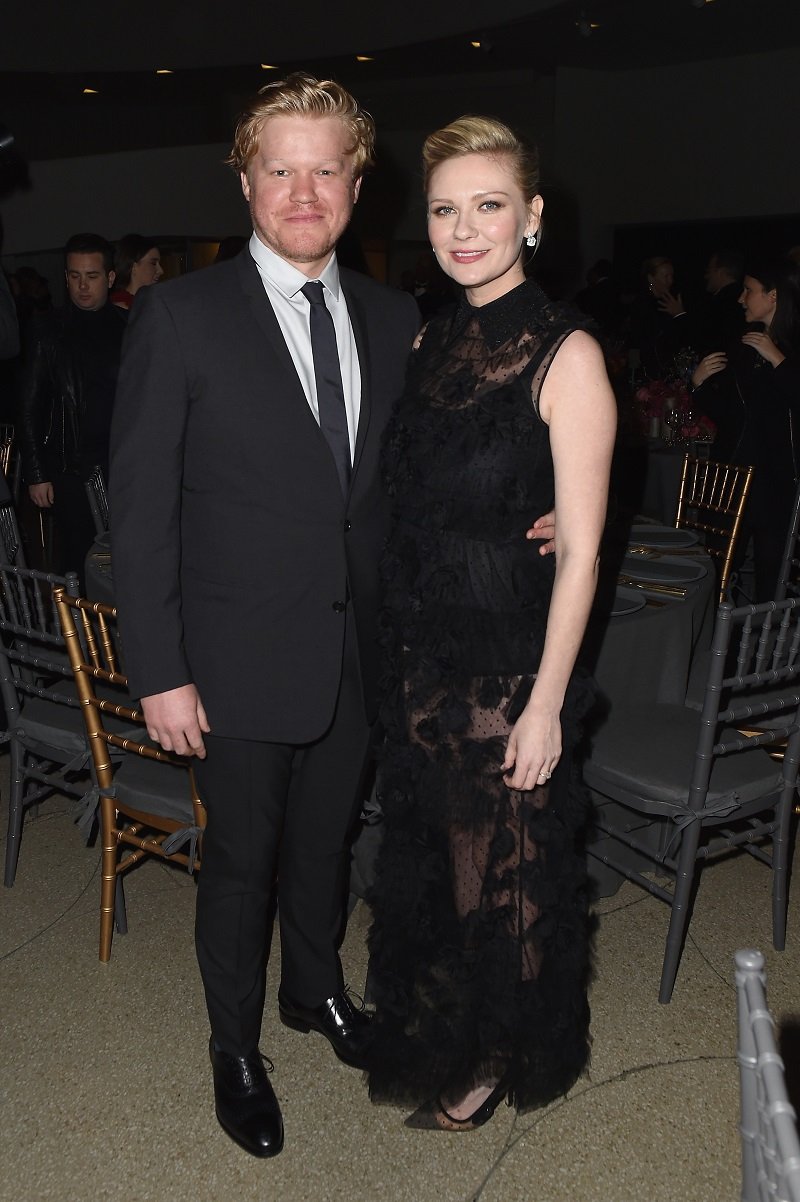 Jesse Plemons and Kirsten Dunst on November 16, 2017 in New York City | Photo: Getty Images
According to Dunst, she and her partner rented a house out of Auckland so that Ennis could have "some grass to run around." Plemons, on the other hand, said that his son was the "MVP of lockdown."
Jesse Plemons also admitted that the whole experience forced him to look at what's in front of him and reminded him that staying in the moment was important both in work and life. What a beautiful couple!
Please fill in your e-mail so we can share with you our top stories!