Kevin Hart's Son Kenzo Looks like Sister Kaori as He Laughs Loudly in Dad's Arms in a TBT Clip
Kevin Hart's young son, Kenzo, looked nothing short of adorable in a throwback clip his dad blessed his social media timeline with. The tot showed the striking resemblance his little sister Kaori held with him. 
Little Kenzo and Baby Kaori could pass for twinnies in the throwback clip their star dad Kevin Hart shared on Instagram. Kevin displayed one of his father-son moments with his growing son.
The video showed Kenzo when he was a tiny tot, enjoying his dad's company. The pair were filmed during leisure time, basking in the precious bonding moment.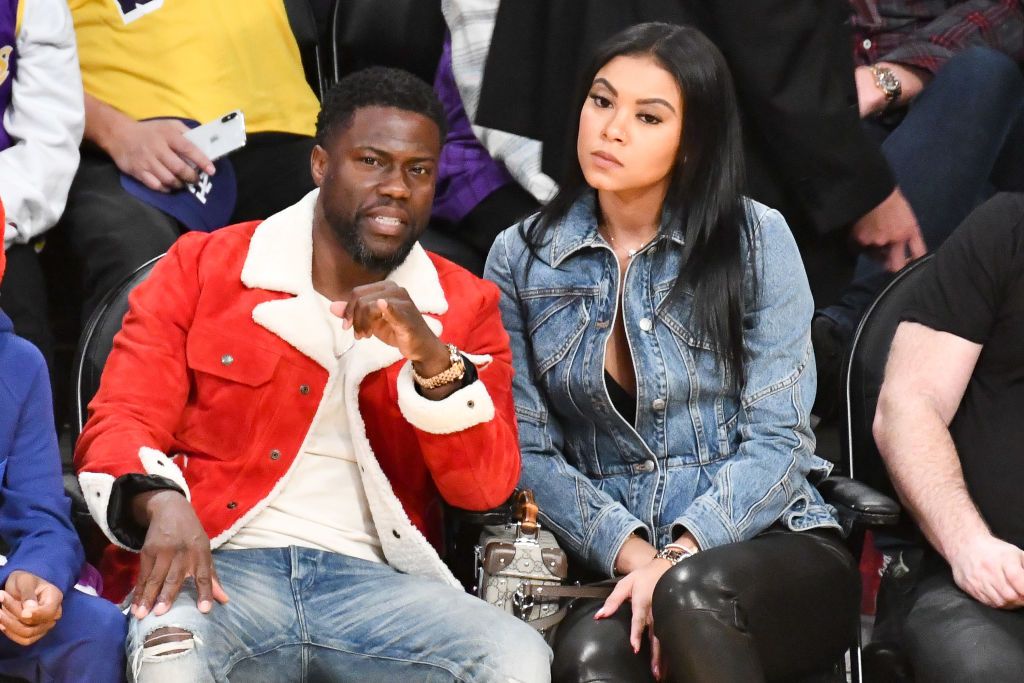 Kevin reclined on a sofa, holding Kenzo up. The toddler, who was dressed in a onesie, kept his eyes fixed on his dad, showing his fascination. Anyone watching would have thought he was Kaori Mai. 
Kenzo released peals of laughter while Kevin indulged him, making him squeal further. The award-winning comedian noted in his caption that it was an old clip, but he still very much cherished it:
"Oldie but goodie 😂😂😂😂 This [expletive] still makes me laugh....me & Zo #Harts." 
Last September, Kenzo's lookalike, Kaori joined her lovely family, becoming the fourth baby in the house. Her star mom, Eniko Hart, officially introduced her in the warmest way. 
Eniko took to her Instagram page, sharing a mom-daughter moment of her and Kaori. The runway model held up her bundle of joy for fans to see while gushing with affection in the snapshot.
Kevin dished on how he has been able to handle being a famous and busy dad while working from home.
The star mom first announced that she had welcomed a daughter, sharing a post with purple wording where she attested to waiting nine months before meeting the newest love of her life. 
Eniko is a mom-of-two, welcoming Kenzo in 2017 and Kaori in 2020. However, the tots make Kevin a dad of four as he already welcomed two kids from his first marriage.
The TV icon was married to fellow comedian Torrei Hart from 2003 to 2010. They met as college sweethearts and had two kids, Hendrix and Heaven. Although they had rocky moments following the divorce, Kevin and Torrei now have a civil relationship.
In January, Kevin dished on how he has been able to handle being a famous and busy dad while working from home. The star was quite delighted, noting that the lockdown gave him ample time to bond better with his brood. 
The stand-up icon emphasized on how he was able to tap into his role as a father and as a husband. He said that he and his loved ones leaned on one another for support amid the pandemic.