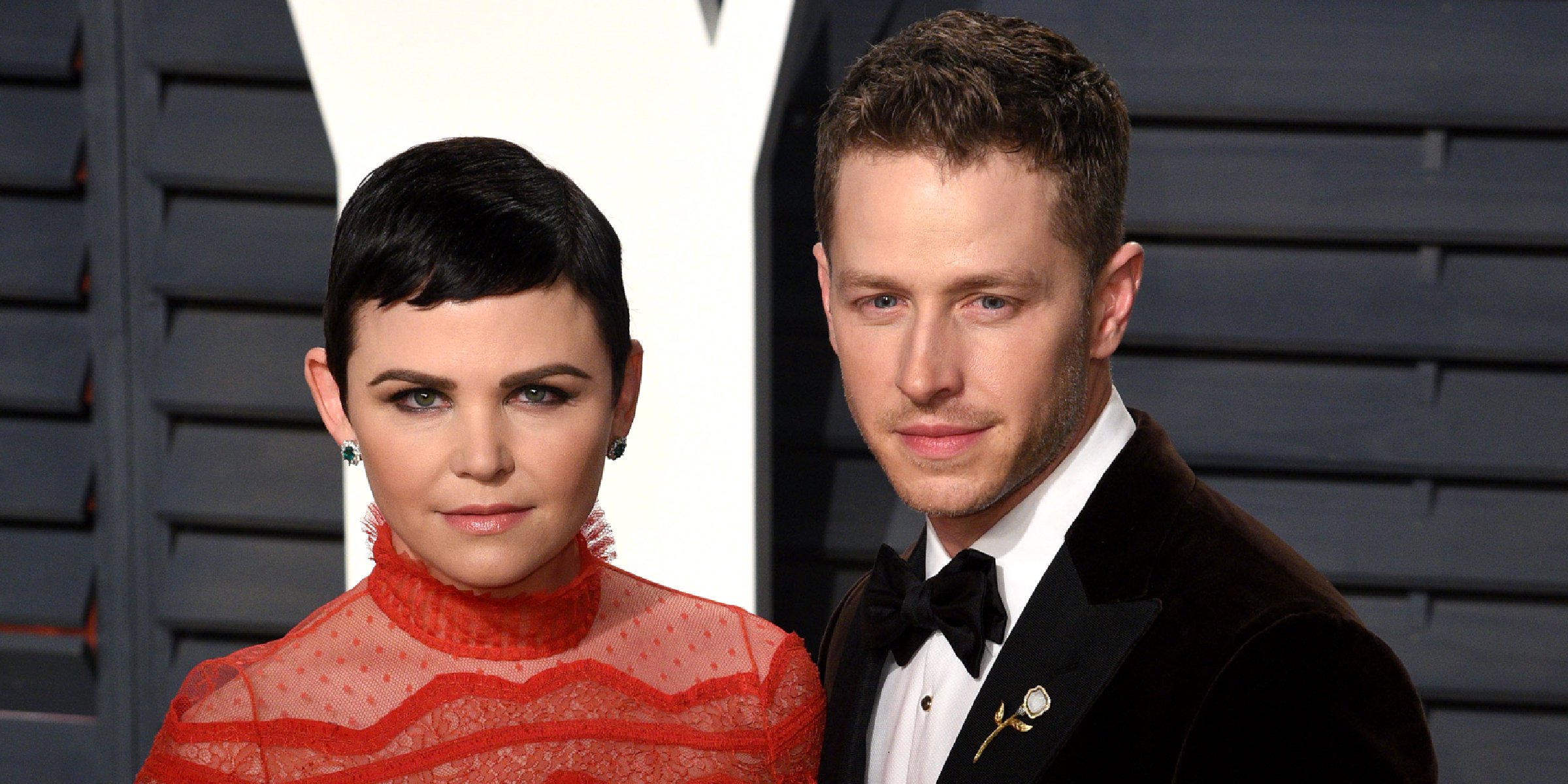 Ginnifer Goodwin and Josh Dallas | Source: Getty Images
Ginnifer Goodwin and Josh Dallas' Relationship Timeline: Inside Their Fairytale Romance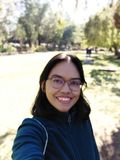 Even though they were not the first co-stars to develop romantic feelings for each other while working together, Ginnifer Goodwin and Josh Dallas, one of Hollywood's most highly regarded couples, found each other and immediately fell in love.
The setting in which Ginnifer Goodwin and Josh Dallas first met added a fascinating layer to their story. The couple's romance began when they played two prominent characters in the ABC drama series "Once Upon a Time."
Everyone knows that Snow White and Prince Charming end up together and have a happy ending. It wasn't long before the story's events began to reflect the truth about Goodwin and Dallas's relationship.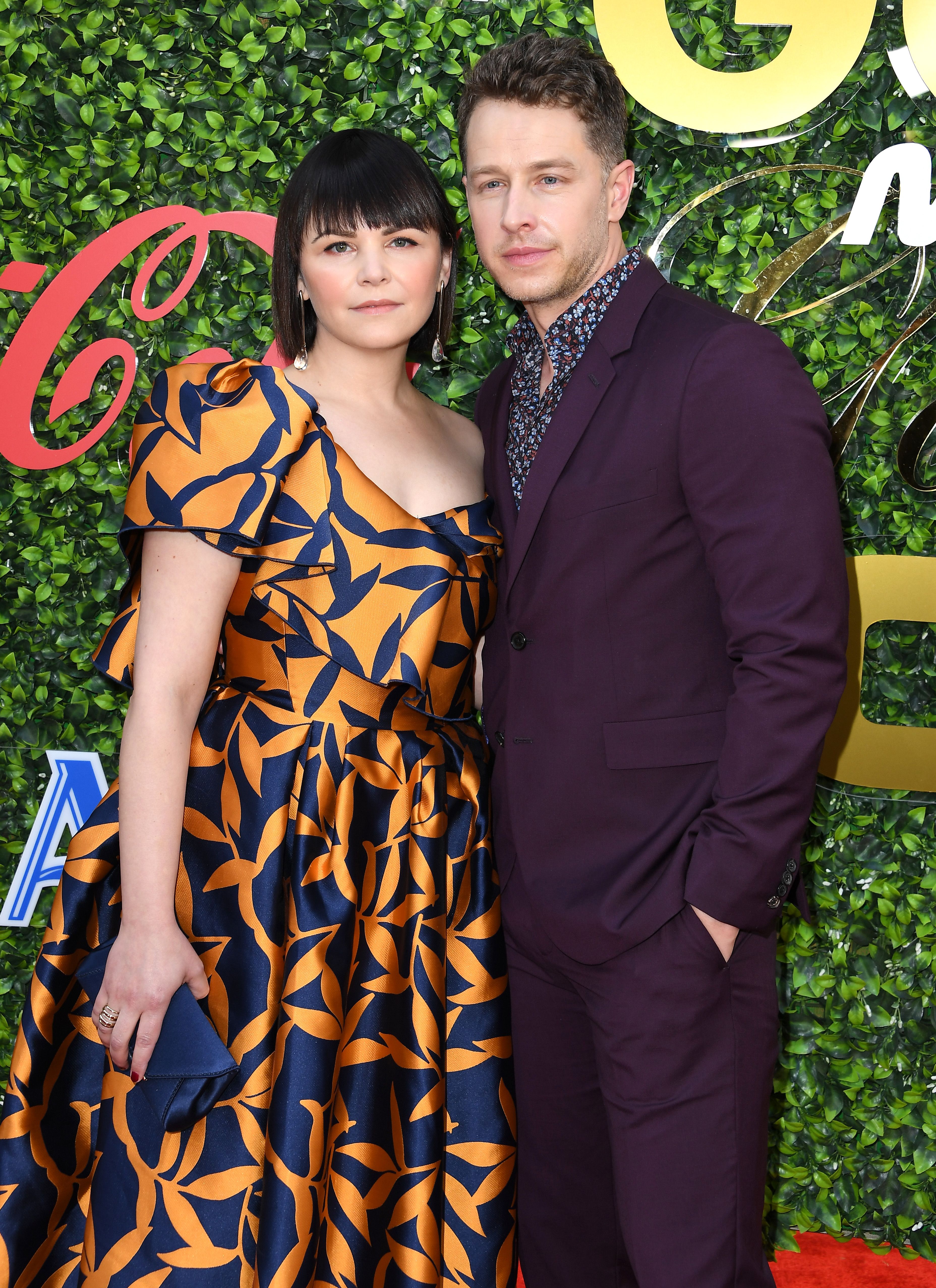 Ginnifer Goodwin and Josh Dallas at the 7th Annual Gold Meets Golden in 2020 in Los Angeles, California | Source: Getty Images
FAIRY-TALE ROMANCE
As he reflected on their first meeting, Dallas realized how surprised he had been by his immediate attraction to Goodwin. To describe his feelings, he used the metaphor of being in danger and hit by a blinding light.
Meanwhile, Goodwin expressed certainty she would marry Dallas. She said when she took him to Disneyland on their first date, the actor was thrilled when they rode on the roller coaster. According to E! Online via "Live With Kelly and Michael," Goodwin said:
"We were on Big Thunder Mountain and he threw his arms in the air and he goes, 'This is the best day of my life!' and I was like, 'We're totally getting married."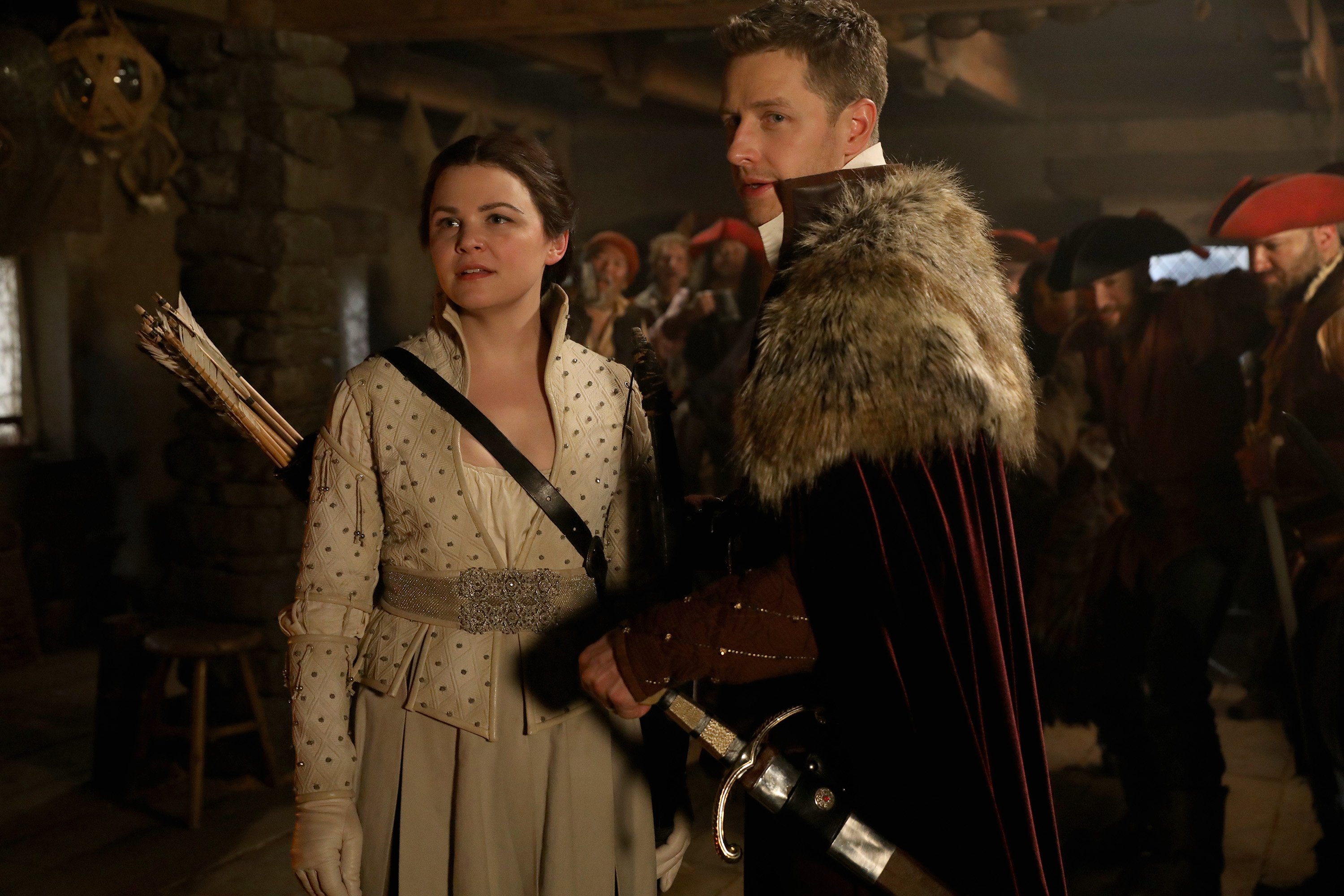 Ginnifer Goodwin as Snow White and Josh Dallas as Prince Charming, 2017. | Source: Getty Images
Goodwin and Dallas slipped into their characters with ease. Their undeniable chemistry in "Once Upon a Time," which premiered in October 2011, drew immediate applause from the show's avid viewers.
Dallas played Prince Charming, who goes by the name David Nolan, opposite Goodwin's Snow White, known as Mary Margaret Blanchard. Dallas reflected on their roles and how they helped them progress in their relationship.
He said their relationship "happened very organically," and meeting someone on set who would become your life partner was rare. He also said that he was confident in making a romantic connection with Goodwin.
November 2011
After meeting on set in 2011, Goodwin and Dallas presented at the Country Music Association Awards (CMA) in November of the same year. They couldn't stop smiling as they linked arms and presented an award on stage together.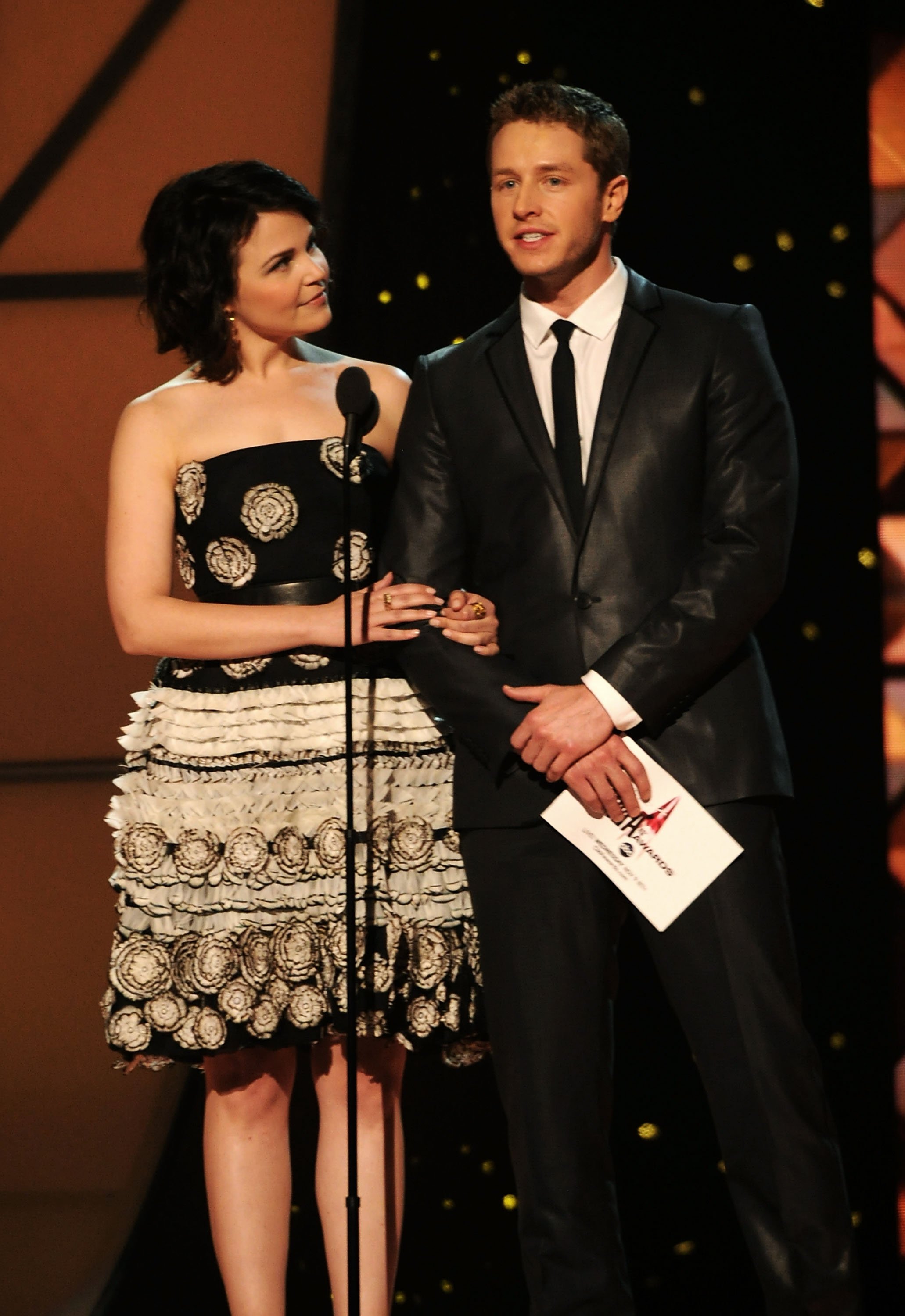 Ginnifer Goodwin and Josh Dallas, 2011. | Source: Getty Images
April 2012
Goodwin and Dallas attended numerous public events together in April 2012. On April 13, they graced the red carpet for the world video premiere of "My Valentine." The stylish pair also attended the White House Correspondents' Association Dinner on April 28
Goodwin ended her engagement to "Grind" star Joey Kern in 2011 after two years of dating.
Ginnifer Goodwin and Josh Dallas, 2012. | Source: Getty Images
February 2013
In February 2013, Goodwin and Dallas were spotted walking down the red carpet at the Vanity Fair Afterparty shortly following the Academy Awards that year. Dallas wore a black suit, while Goodwin wore a stunning blue gown.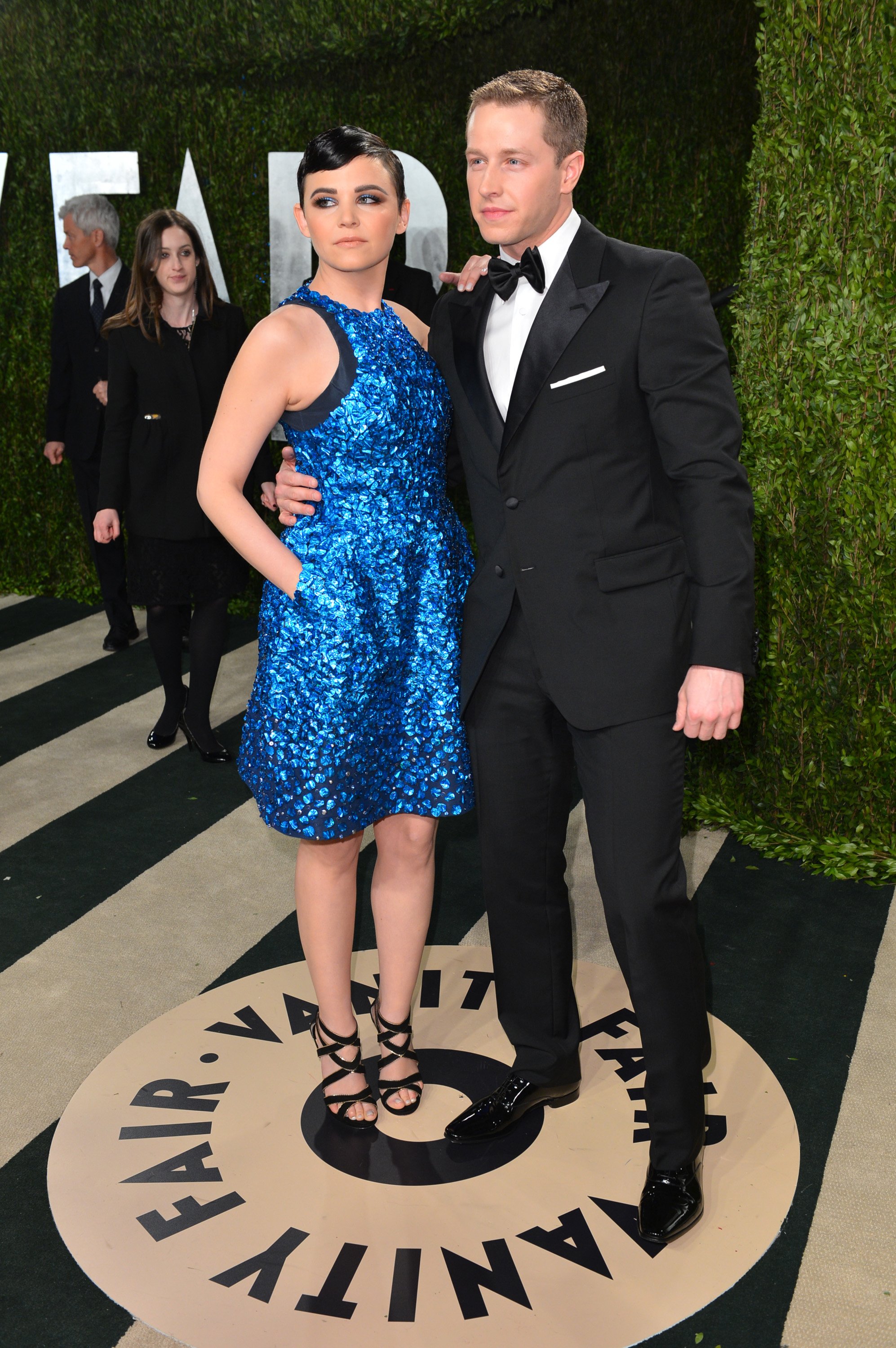 Ginnifer Goodwin and Josh Dallas, 2013. | Source: Getty Images
October 2013
Goodwin and Dallas announced their engagement nine months later, in October 2013. Dallas reportedly proposed to Goodwin in Los Angeles, California. Following their splendid engagement, the couple said in a statement to People:
"We are so thrilled to announce our engagement and can't wait to celebrate with our friends and family, including our second family, at "Once Upon a Time."
November 2013
The happy couple shared more good news a month after their engagement. In November 2013, Goodwin's representative confirmed that the stunning actress and Dallas were expecting their first child together.
Goodwin's pregnancy added a marvelous twist to the couple's hit series. The writers of "Once Upon a Time" incorporated Goodwin's pregnancy into the script for her character, Snow White, who later welcomed a son named Neal.
April 2014
The couple's happy ending sounds like it came straight from a fairy tale. Goodwin and Dallas exchanged vows in a beautiful intimate wedding ceremony in April 2014 in California. Only the couple's immediate family and close friends were in attendance.
May 2014
In May 2014, Goodwin and her devoted husband welcomed their first child together, Oliver Finlay. Dallas, now a father, expressed gratitude to many well-wishers and noted that he and his wife are in love with their son, whom he described as their "favorite person."
April 2015
Dallas' feelings for his charming wife have remained constant since their marriage. In April 2015, he gushed about Goodwin and praised her as the "greatest mother" he'd ever known. He also shared how he enjoyed parenting their son.
May 2015
Dallas never fails to celebrate his wife's special day. On Goodwin's birthday in May 2015, Dallas shared a heartfelt message with her. The proud husband noted his wife as his "greatest friend" and "a sword-wielding princess," a reference to their hit show.
November 2015
The Dallas-Goodwin clan has grown. The couple's representative announced they were expecting their second child in November 2015. As a result, their son, Oliver, is now a big brother.
February 2016
In February 2016, Dallas showed his support for Goodwin by attending the premiere of the animated film "Zootopia," in which his wife played the character Judy Hopps. The actress also showed off her baby bump in a long printed gown.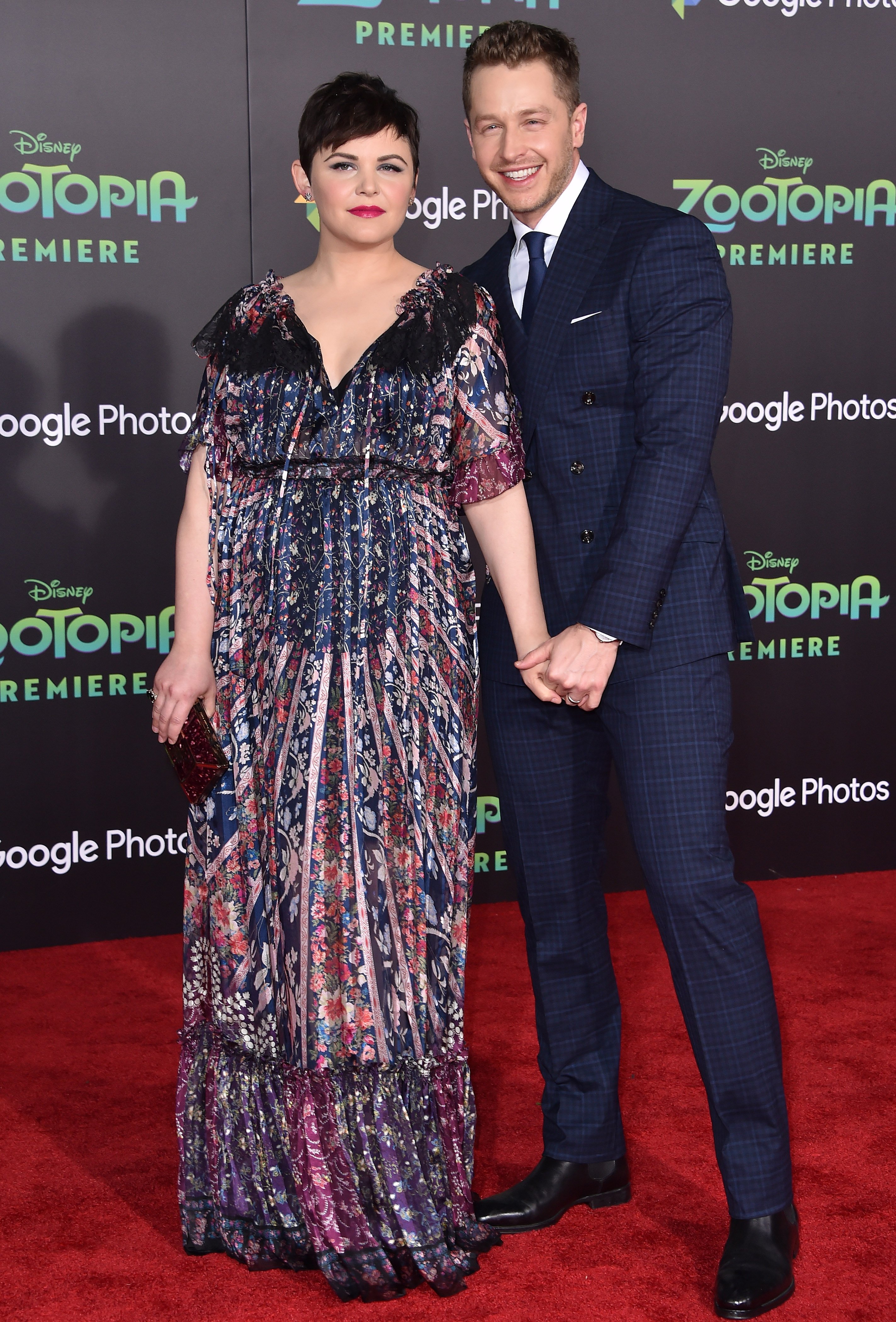 Josh Dallas and Ginnifer Goodwin, 2016. | Source: Getty Images
June 2016
The power couple welcomed their adorable second child, Hugo Wilson, on June 1, 2016. They appear to have welcomed their latest bundle of joy like they had Oliver: gratefully and with love.
February 2017
The couple has maintained their appearance of a stable marriage. In February 2017, they attended their first Oscars as a couple, with Goodwin wearing a stunning red gown and Dallas decked in a stylish velvet tuxedo.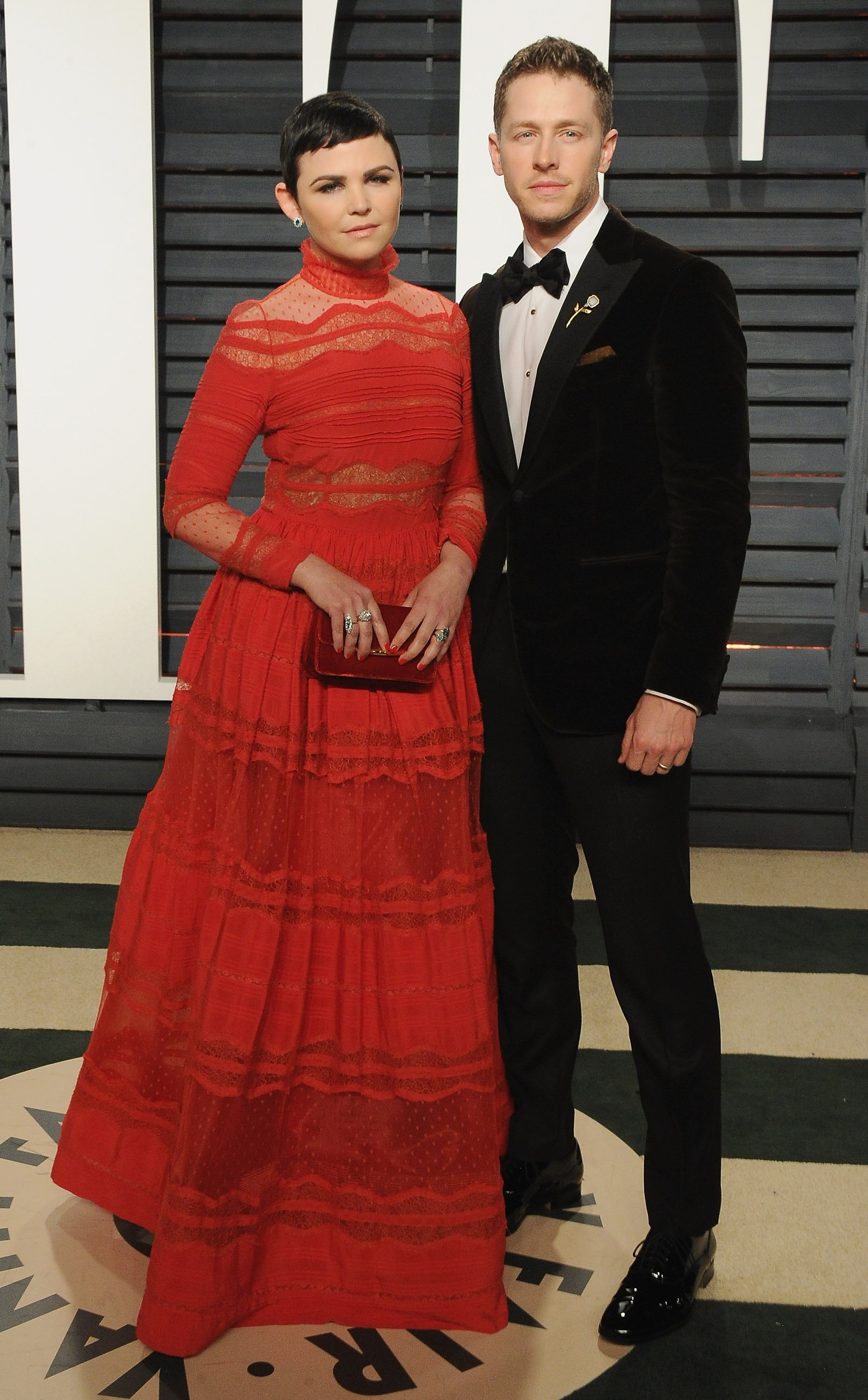 Ginnifer Goodwin and Josh Dallas, 2017. | Source: Getty Images
December 2017
In December 2017, the couple had a mesmerizing date night at a Broadway performance of Hamilton. To commemorate the evening, Dallas took a sweet selfie of the two of them holding their Playbills.
February 2018
Dallas enjoys paying tribute to Goodwin on social media, and his Valentine's Day message in 2018 was incredibly endearing because it centered on the series where the couple first met. He referred to his wife as his "#partnerincrime."
May 2018
Goodwin and her dashing husband attended the series finale screening in Los Angeles in May 2018. In a heartfelt Instagram post, Dallas expressed their gratitude for the opportunity to be a part of the show.
January 2019
Dallas had beautiful memories, even though the series that catapulted them to fame had ended. In a January 2019 interview, he said meeting his wife in the series was the most amazing part of the show.
March 2019
Dallas believes it is important for him to support his wife's professional pursuits publicly. in March 2019, he attended the Los Angeles premiere of the reboot of "The Twilight Zone." Goodwin appeared in the episode "Point of Origin" of the series.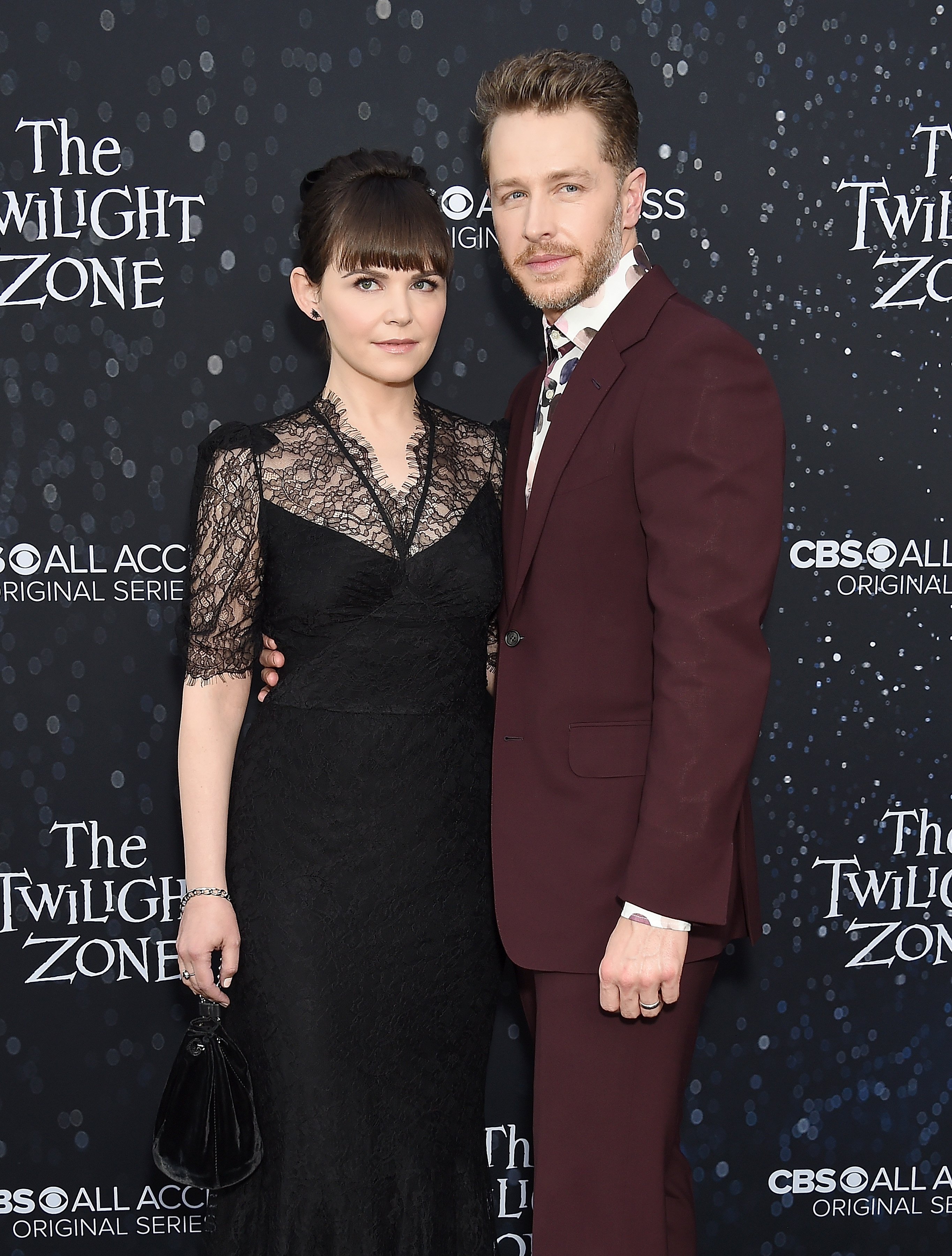 Ginnifer Goodwin and Josh Dallas, 2019. | Source: Getty Images
December 2019
In December 2019, the couple went to Disneyland and had a wonderful time. It was Dallas's second trip to the happiest place on earth. Goodwin said they went to the famous theme park when they first started dating.
October 2021
Not only did the couple enjoy Disneyland, but they also had a good time dressing up in spooky costumes for Halloween in October 2021. Dallas dressed up as Shaun the Sheep, while Goodwin dressed as the Farmer.
April 2022
Dallas had nothing but loving messages for his beautiful wife on their eighth wedding anniversary in April 2022. He posted a blurry photo of them together on Instagram with the caption: "Life is simply better with you in it. @ginnifergoodwin, happy anniversary!!"
It appears that Ginnifer Goodwin and Dallas are making the most of their happily ever after by doing everything they can to become better partners and parents to their two sons. Their beautiful story is proof that happy endings do exist.
Both of them had been in previous relationships before they ended up together. Goodwin ended her engagement to "Grind" star Joey Kern in 2011 after two years of dating.
In 2003, Dallas was married to Lara Pulver, a British actress known as Karen Stratton in the TNT show "The Alienist" and Irene Adler in the BBC TV series "Sherlock."
Please fill in your e-mail so we can share with you our top stories!