Josh Dallas and Ginnifer Goodwin Are Doting Parents of 2 Sons — inside Their Dreamy Family
Actress Ginnifer Goodwin really did marry her Prince Charming, actor Josh Dallas, her co-star from "Once Upon a Time" with whom she shares two beautiful boys.
Cynics who doubt the existence of true love and scoff at the happy endings in fairy tales haven't met Ginnifer Goodwin. The "Why Women Kill" actress's life turned into a proverbial fairy tale when she was cast as Snow White in the series "Once Upon A Time."
And as we all know, Snow White lives out the ultimate dream romance with her one true love Prince Charming. The role of Prince Charming was given to actor Josh Dallas, and it wasn't long before fact followed fiction.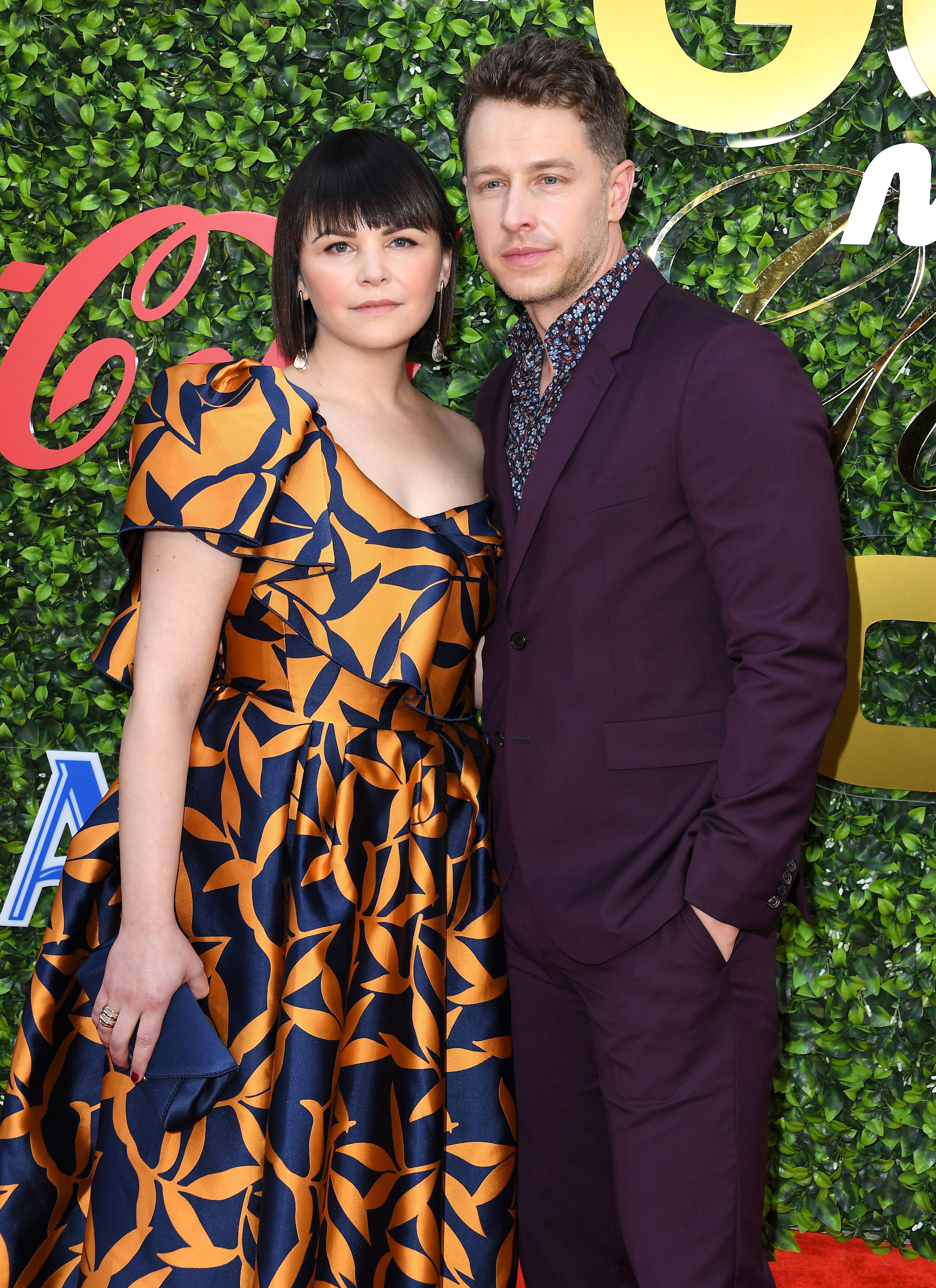 FAIRY-TALE ROMANCE
When Josh Dallas caught sight of Ginnifer Goodwin on the set of "Once Upon A Time" in 2012, he was immediately smitten. For Goodwin, the realization that Dallas was the one came much later, on their first date.
Goodwin had taken Dallas to Disneyland, and halfway through the day, they boarded a rollercoaster. To Goodwin's surprise, Dallas threw his arms up in the air and exclaimed that it was the best day of his life. That was the moment the actress knew they would marry.
MENDING BROKEN HEARTS
Both Goodwin and Dallas had recently come out of failed relationships and were nursing broken hearts. Goodwin had called off her engagement to "Grind" actor Joey Kern in 2011. They had been in a relationship since 2009.
Dallas had married British actress Lara Pulver, whom audiences will know as Karen Stratton from "The Alienist: Angel of Darkness," after meeting her in London in 2003. The two divorced in 2011, at around the same time Goodwin and Kern broke up.
Dallas proposed in October 2013, and six months later the couple was married in April 2014 in a secret ceremony.
INSTANT CONNECTION
Insiders hinted that after the relationship moved out of the friend zone into a romance, the two actors became inseparable and moved in together. This, in addition to spending most of every day on set together. Dallas admitted:
"It's definitely a plus that we get to spend so much time together. I think it adds something; it adds a different dynamic to the characters that we're playing."
MARRIAGE
Dallas proposed in October 2013, and six months later, the couple was married in April 2014 in a secret ceremony attended by 30 of their closest friends and relatives. Goodwin was 8 months pregnant and wore a dreamy gown by designer Monique Lhuillier.
Guests revealed that the wedding was sweetly romantic, with Spanish guitars welcoming the revelers to the sunset ceremony. A month later, Dallas and Goodwin welcomed their first child, son Oliver.
The couple was married by a rabbi in a Jewish wedding ceremony. Goodwin had been born into the Jewish faith but had lapsed only to return to the fold as a grown woman. After the birth of Oliver, Goodwin stepped back from acting. She said:
"It makes me feel like acting is not at all creative, but being a parent [is]. Anybody who's a parent I want to, like, give an Oscar to." 
2016 saw Dallas and Goodwin welcome a second baby, another son for the fairy-tale couple, Hugo Wilson Dallas. The actors are scrupulous about keeping their sons out of the public eye and never show their faces in Instagram posts.
Dallas is currently starring in the hit supernatural series "Manifest," while Goodwin has taken up a role behind the camera and is trying her hand at producing and directing. Goodwin has also charmed the kids as Finick in the Disney "Zootopia" franchise -- a plus for a mom.
Six years after they tied the knot, Snow White and Prince Charming seem to be living their happily ever after to the hilt, raising their two adorable boys and making us all believe that fairy tales do come true.