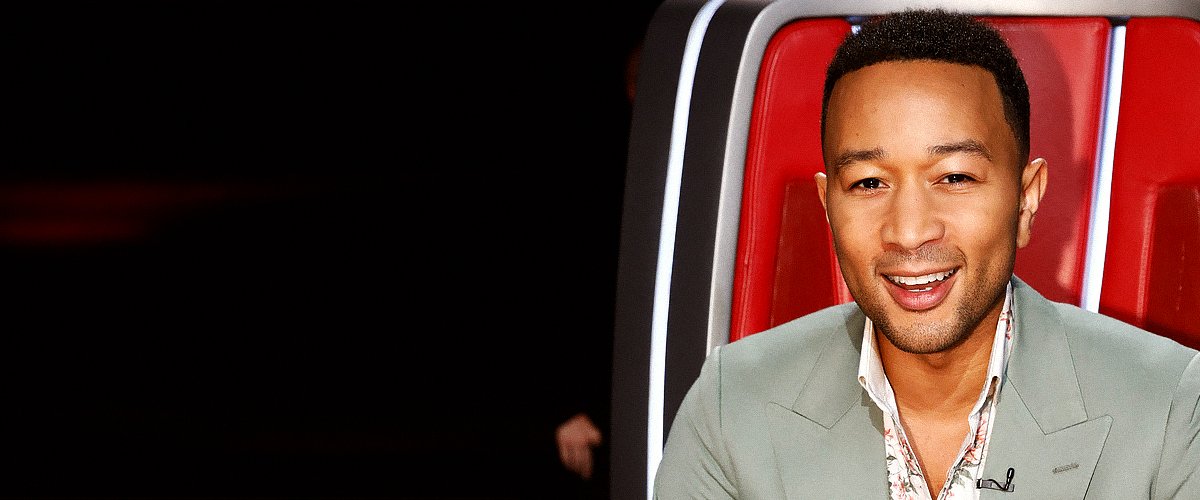 Getty Images
'The Voice' Coaches Complete List Breakdown — from Adam Levine to Nick Jonas

NBC's "The Voice" is currently one of the most successful competition TV shows in the States, but several changes have been made since its inception, including its coaches.
Season 20 premiered in March 2021 with many familiar faces, including host Carson Daly, one of the few people who have managed to stay on the show since day one.
Since keeping track of every single "The Voice" coach is pretty challenging, we put together a list with all of them. Please note that guest coaches Bebe Rexha and Kelsea Ballerini are not included in the main list.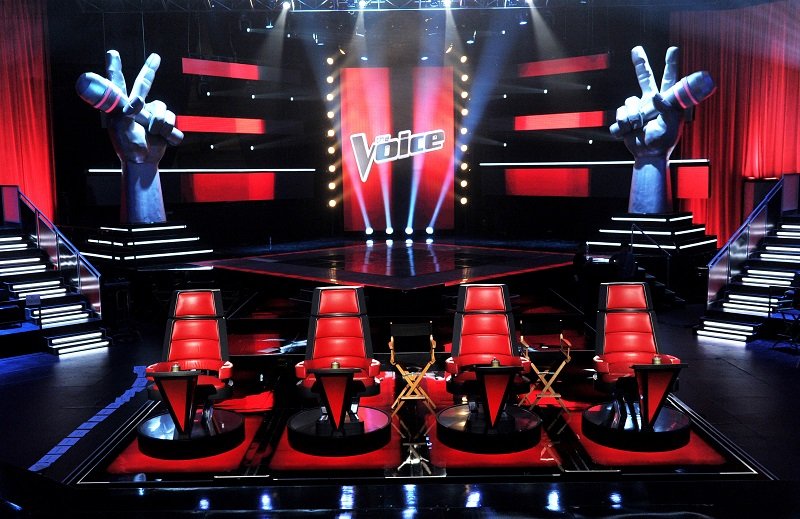 A general view of the of NBC's "The Voice" at Sony Studios on October 28, 2011 in Culver City, California | Photo: Getty Images
CHRISTINA AGUILERA
Christina Aguilera and "The Voice" have history. She was one of the original coaches on the show but left in season three. After coming back for seasons five, eight, and ten, she left for good.
The "Beautiful" singer explained that she initially accepted the gig to be in a more grounded position for her children. However, the artist in her wanted to evolve.
CEELO GREEN
Just like Aguilera, CeeLo Green was a part of the show from day one and left in season three. After coming back in season five, the "Crazy" singer quit for good.
He explained that the reason for his departure was that it became "a job" quickly, adding that it was an obligating, taxing, and tiring gig. He praised Adam Levine and Blake Shelton for staying on the show for so long, though.
ADAM LEVINE
Maroon Five frontman Adam Levine was one of "The Voice" original judges, and shockingly for many fans, he left in 2019 after 16 consecutive seasons.
Levine once admitted that while he'd miss the show, he would not miss how much he had to work. He also cherished the opportunity to stop for a while and spend time with his family.
SHAKIRA
Colombian singer Shakira was one of the judges on "The Voice" in seasons four and six. Both times, she left for the same reason: she struggled with being away from her children – first Milan and then Sasha.
[Jennifer Hudson] also participated in the British version of the show.
USHER
Usher and Shakira sat in the now-iconic red chair during the same seasons – four and six. Unlike the previous coaches on this list, the "Yeah!" singer didn't say why he left. He admitted, though, that he'd love to return.
GWEN STEFANI
Blake Shelton's partner is a familiar face on "The Voice" as she's been a judge in seasons seven, nine, 12, 17, and 19. While there's been no confirmation, Gwen Stefani is expected to return for season 21.
PHARRELL WILLIAMS
One of the most beloved "The Voice" judges was Pharrell Williams, who sat in the red chair between seasons seven and ten. The music producer confessed that he left because he had so much work to do.
MILEY CYRUS
Miley Cyrus was also a coach on the show for two different seasons, 11 and 13. After leaving for the second time, she admitted it probably would not be the last time we saw her on "The Voice."
ALICIA KEYS
The "No One" singer Alicia Keys coached for three seasons: 11, 12, and 14. Just like many other judges, she left to focus on her own music as it was "time" for her to work on a new album.
JENNIFER HUDSON
A coach in seasons 13 and 15, Jennifer Hudson is one of the few musicians who has never revealed why she left "The Voice." It is important to point out, though, that she also participated in the British version of the show.
At the moment, "The Voice" judges are Kelly Clarkson, who joined in season 14 and has never left; John Legend, who has been coaching nonstop since season 16; Nick Jonas, who coached for seasons 18 and 20 (the latest); and Blake Shelton.
Please fill in your e-mail so we can share with you our top stories!