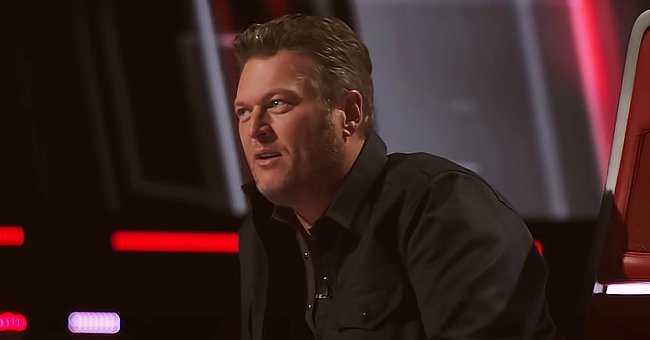 youtube.com/TheVoice
Blake Shelton Jokes about Gwen Stefani Being Pregnant with Twins on 'The Voice' — Here's Why
Blake Shelton used his fiancee, Gwen Stefani's reggae music career, to connect to a contestant on "The Voice."
Blake Shelton loves his job as a coach on the hit NBC singing competition show "The Voice" and will stop at nothing to mentor some of the most talented contestants.
During Monday's episode, the country star poked fun at a conversation and joked about his fiancee, Gwen Stefani, as he tried to win over one of the vocalists, Pia Renee.
Both Shelton and his fellow coach, John Legend, turned their chairs for Renee, hoping that she would choose them as mentors. During their discussion, the contestant revealed her favorite genre of music to be reggae.
The "All of Me" singer instantly had a higher chance of being chosen as reggae was not the 44-year-old star's forte. However, Shelton still tried his luck convincing Renee but trying to connect himself to the genre.
The insider also asked for Stefani's father's blessing before asking for her hand in marriage.
The "God's Country" singer used Stefani, who began her career with the band No Doubt, known for their reggae-infused beats, as a means of connecting to Renee.
"To say that I don't know anything about the music that she's performing would kind of disqualify the fact that, who knows, even by the time this airs, Gwen Stefani -- she could even be my wife," he said. "She's delivering twins right now."
After blank stares from the crowd and Legend admitting to being lost in the conversation, Shelton connected the dots and said his fiancee began with reggae, and he had learned to love it.
Despite his effort to win her over, Renee chose the "Beauty and the Beast" singer as her coach. On the brighter side of things, Shelton has a beautiful lady soon to be his wife.
Shelton and Stefani met on "The Voice" after she became a judge in 2014. At that time, both the "Hollaback Girl" singer and the country star were married to different people.
Their friendship turned into a romance the following year as they went through respective divorces and leaned on each other for support. In October 2020, Shelton proposed to his girlfriend after five years of dating.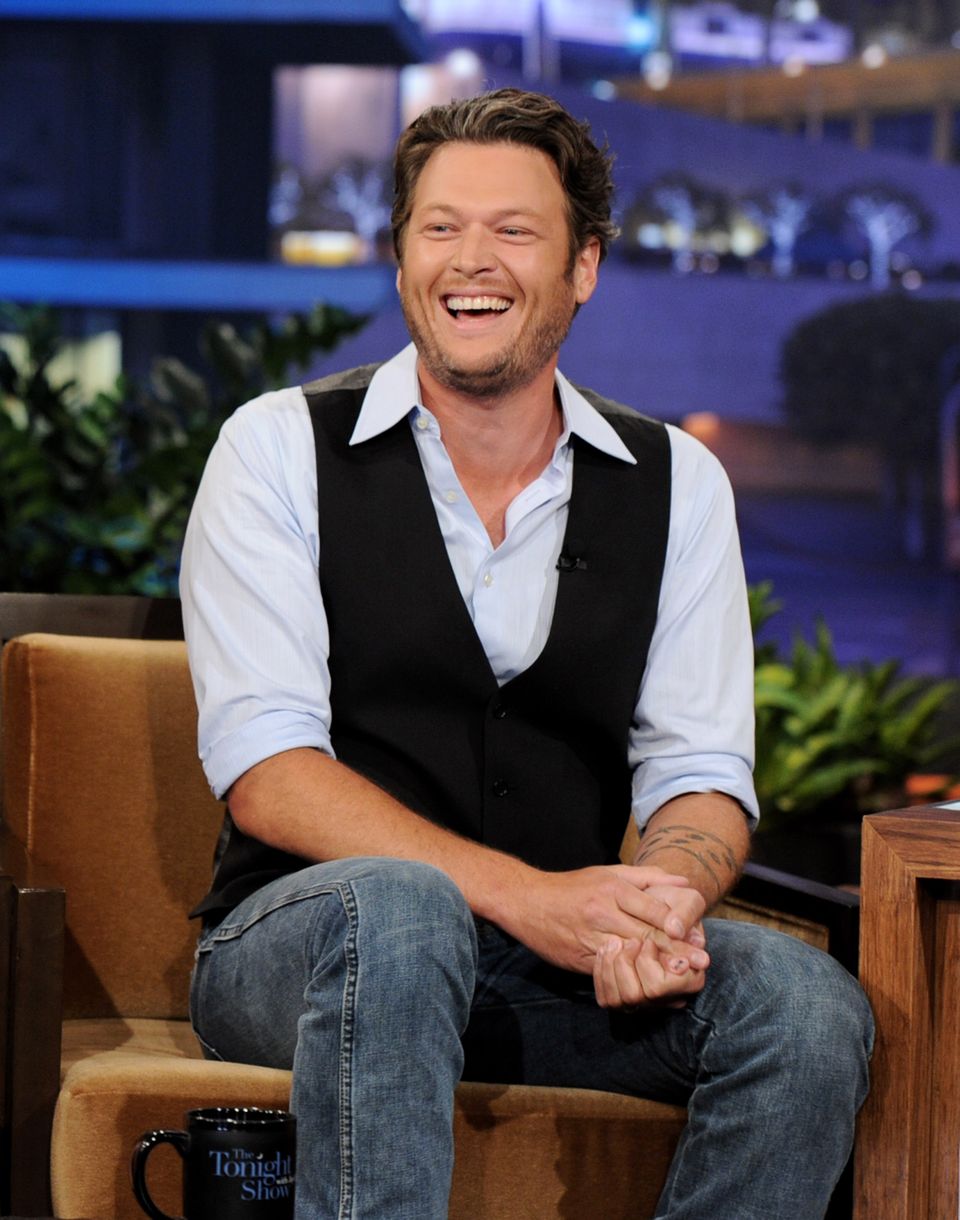 Blake Shelton during the "Tonight Show with Jay Leno" at NBC Studios on June 15, 2011 in Burbank, California. | Source: Getty Images
According to a source, Shelton involved all three of Stefani's kids, Kingston, Zuma, and Apollo, in his proposal. He first asked her children about marrying their mother, which they gladly liked.
The insider also asked for Stefani's father's blessing before asking for her hand in marriage and added that the country singer did not hold back on his proposal with a custom-made diamond ring.
Please fill in your e-mail so we can share with you our top stories!