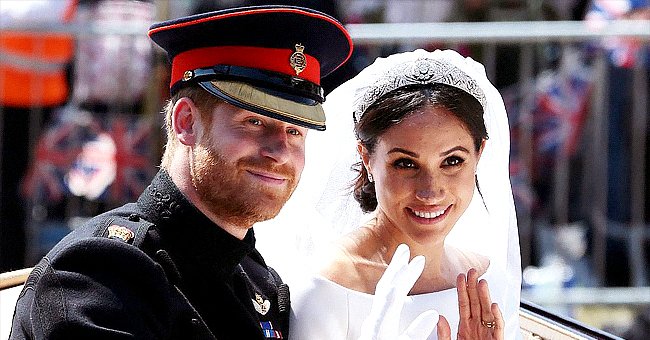 GettyImages
Meghan & Harry Reportedly Have a Keepsake from Secret Wedding in Their Montecito Mansion
Meghan & Harry reportedly have a keepsake from a secret wedding in their Montecito Mansion. Meghan revealed the details of the special intimate occasion in an interview where she talks about life as the Duchess of Sussex.
Meghan Markle and Prince Harry reportedly framed vows from the secret wedding they had, as a keepsake. The couple had a small intimate ceremony days before their official wedding day that many people didn't know about.
Millions of fans had tuned in to the Royal wedding, while others flocked the venue of the event to catch a glimpse of the Prince and Duchess, unknowing that the two were already secretly married.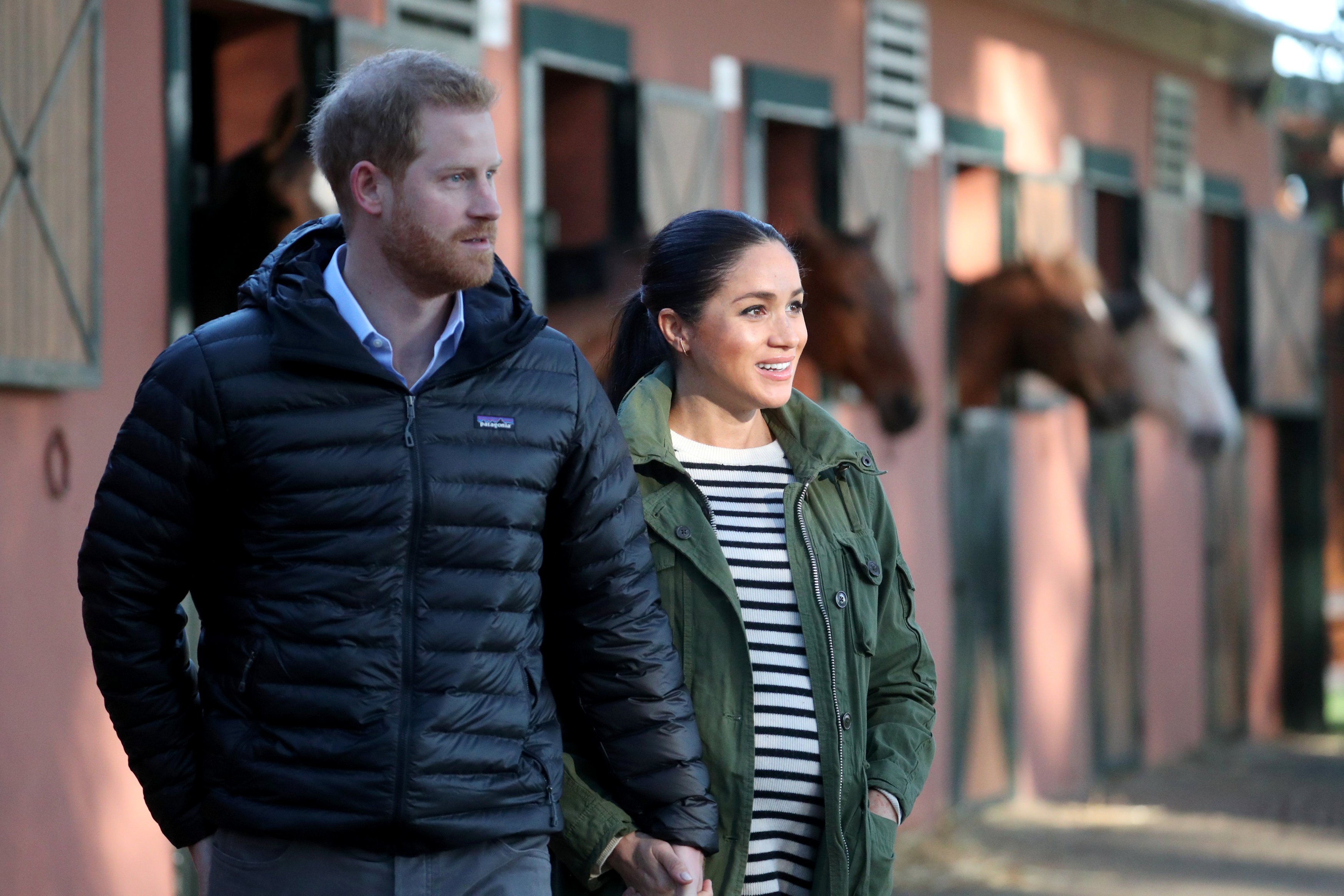 Prince Harry and Meghan Markle pictured in front of stables at the Moroccan Royal Federation of Equitation Sports, 2019, Rabat, Morocco. | Photo: Getty Images
DUKE AND DUCHESS' SECRET CEREMONY
Markle and Prince Harry revealed that they shared secret special vows three days before they said "I do," before an audience of millions in the official wedding ceremony. In an interview with Oprah, Markle said:
'This thing, this spectacle is for the world, but we want our union between us."
The couple wanted to celebrate their union in an intimate way so they planned a romantic private ceremony just days before their royal wedding at St. George's Chapel at Windsor Castle in 2018.
A KEEPSAKE FOR THE DUKE AND DUCHESS
To safeguard the memory of their secret ceremony and the vows they made privately to each other, the Duke and Duchess of Sussex have a special keepsake displayed in their room at their Montecito home in California.
The relationship between Meghan and Prince Harry with both the royal family and the British media has been tumultuous because of claims of racism by the couple.
The Archbishop of Canterbury oversaw the private exchange of marriage vows between the pair in their back yard. They had the words they said and meant to each other framed as a constant reminder of their love.
MEGHAN AND PRINCE HARRY V.S RACISM
The relationship between Markle and Prince Harry with both the royal family and the British media has been tumultuous because of claims of racism by the couple. Concerns had been raised about their children and Prince Harry said:
"That was right at the beginning... what will the kids look like?"
Following Harry and Meghan's allegations of racism, the royal family is thinking about hiring someone to be in charge of diversity and inclusion efforts, however, it is too early for any firm plans to be announced.
BUCKINGHAM PALACE'S STATEMENT
On March 9th, Buckingham Palace on behalf of Queen Elizabeth released a statement, declaring that the royal family is saddened to learn the extent of how challenging the last few years have been for Harry and Meghan.
The rumors about the couple's secret vows ceremony were thoroughly contested by British media, which insisted that in order for a wedding to take place in the U.K., there must be two or more witnesses.
Producer Ben Browning has been hired as head of content for Archewell Productions and Archewell Audio. Meghan and Prince Harry had launched the companies with their partnerships with Netflix and Spotify.
Browning's previous work includes the Academy Award Best Picture nominee "Promising Young Woman," and he was also the producer for The Big Sick, Arrival, and Room.
Please fill in your e-mail so we can share with you our top stories!