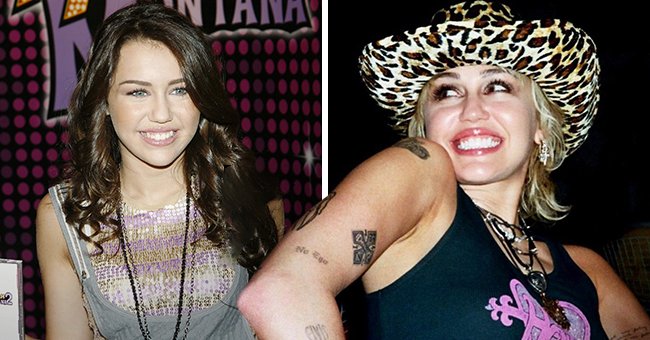 Getty Images. | Instagram/mileycyrus
Miley Cyrus Celebrates Alter-Ego Hannah Montana's 15th Year Anniversary in Her Own Unique Way
Honoring Hannah Montana 15 years after Miley Cyrus first slipped into her alter-ego, the singer penned an emotional letter to the character, revealing everything she meant to her.
Miley Cyrus is taking a walk down memory lane and reflecting on the impact that Hannah Montana, both the show and the character, had on her life.
15 years after the first episode of the hit Disney show aired, the singer decided to write a personal letter to her alter-ego and shared the words she penned with her 127 million Instagram followers.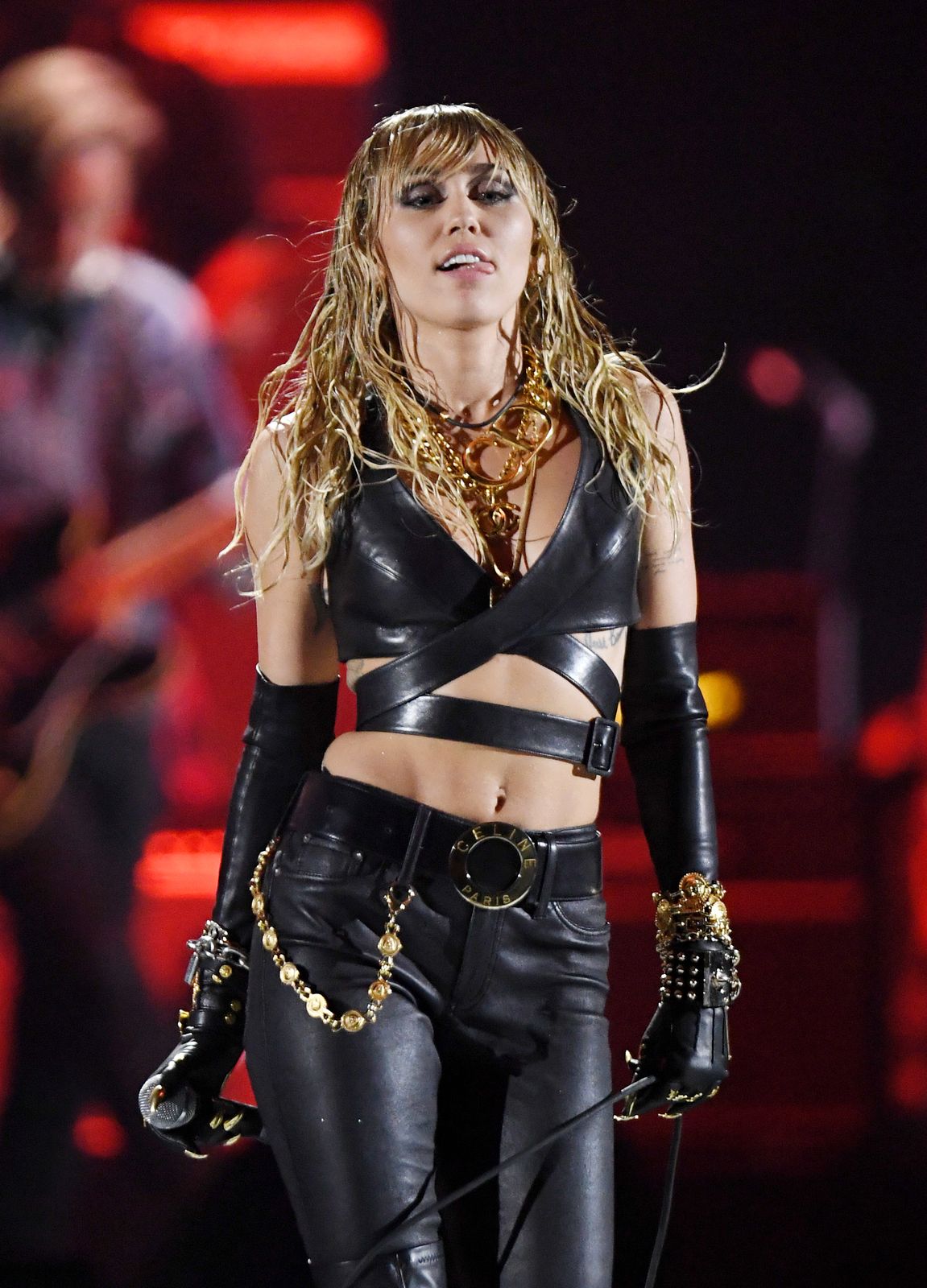 Miley Cyrus performing at the 2019 iHeartRadio Music Festival at T-Mobile Arena on September 21, 2019 | Getty Images
NOSTALGIC REFLECTION
Cyrus struggled to subdue her nostalgia as she looked back on what "Hannah Montana" meant for her and the memories linked to the time she spent on the show's set.
The 28-year-old decided to bring all of her and Hannah Montana's fans along the journey of reflecting as she shared the words she wrote on paper marked with the signature "Hannah Montana" logo. She wrote:
"Hi Hannah, it's been a while. 15 years to be exact, since the first time I slid those blonde bangs over my forehead in the best attempt to conceal my identity."
IDENTITY STRUGGLE
The "Wrecking Ball" singer also touched on her struggle with identity that she experienced while fulfilling the famous pop star's role, something that she had been open about when talking about her stardom as a child.
The 28-year-old was also sure to include her fellow Disney star Joe Jonas from the "Jonas Brothers" in the 15-year celebrations.
Despite the difficulties that came with playing her alter-ego, Cyrus was able to thank the character for everything that she did for her and the opportunities that opened up because of the role.
THANKING CO-STARS
The "Party in the USA" singer didn't only think back on her time as Hannah but also on time spent with her co-stars, Emily Osment and Mitchel Musso, who played the singer's best friends. She shared:
"I gained so many friends over the 6 years spent on set. Emily Osment, Mitchel Musso, James Earl, became family. I was seeing them more than my own."
The actress also shared the embarrassing moment that she started her period wearing a pair of white pants which resulted in her crying in the bathroom instead of having lunch with a cute co-worker that had asked her on a lunch date.
MYSTERIOUS MONTANA
Cyrus, who took on Hannah Montana's role when she was 13-years-old, heard back from her alter-ego. A mysterious Twitter account for Hannah Montana that has been verified replied to the letter.
Montana replied that it was nice to hear from Cyrus, which resulted in frenzied fans clicking the follow button with the pop star racking up more than 500 000 likes on her tweet.
The 28-year-old was also sure to include her fellow Disney star Joe Jonas from the "Jonas Brothers" in the 15-year celebrations by sending him an unmissable gift.
Cyrus sent Jonas and his girlfriend Sofie Turner a "Hannah Montana" themed floral arrangement, which included a huge logo. Jonas took to Instagram to share the extravagant gift that he had received.
Please fill in your e-mail so we can share with you our top stories!