Keshia Knight Pulliam Wows Fans in Snaps Posing Makeup-Free While Showing Her Engagement Ring
Keshia Knight Pulliam,41, treated fans to a no-makeup look showing her big ring, thereby stirring a legion of comments from fans who were wowed by the appearance.
Keisha Knight Pulliam is noted for her appearances in the classic hit show "The Cosby Show." She is an actress and philanthropist. Pulliam is also famous for her finesse, style, and glamorous hair spins.
Like many celebrities, she loves to engage her audience online, and posting information about herself does not seem like a big deal to the diva. The 41-year-old recently shared a three-slide shot on Instagram showing her bare face with no makeup on.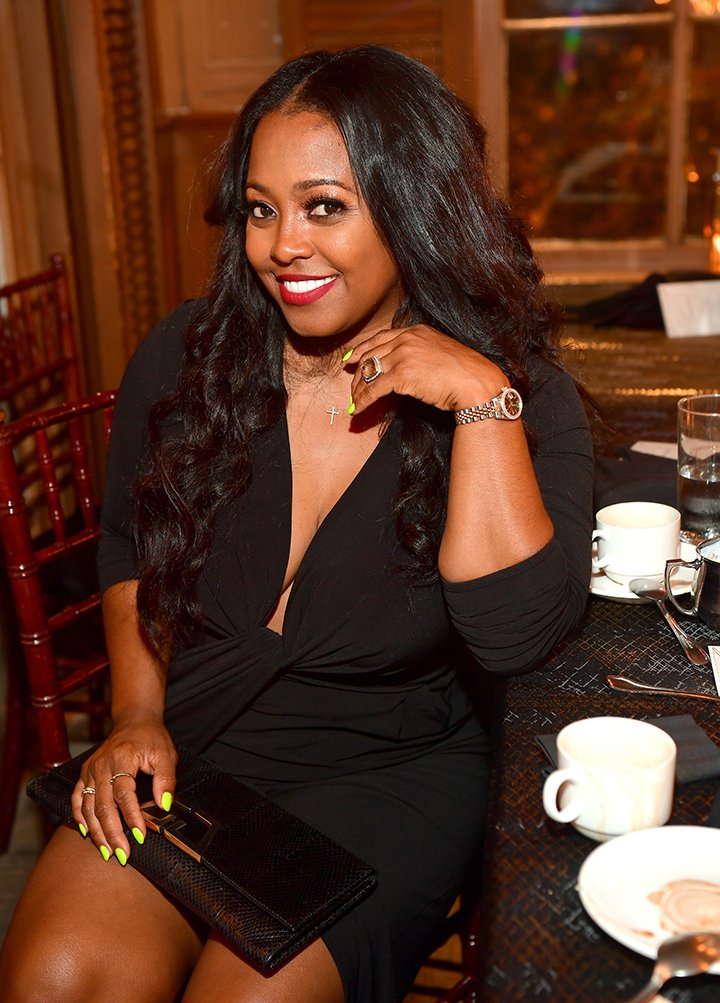 The images were selfies that revealed a clear and perfect face tone. While she opted for a natural appearance showing her brown eyes, the actress stunned in a thick curly center-parted hairstyle. 
Her hair was long enough to run past her shoulders, settling in front of the navy blue short sleeve shirt worn by the onscreen diva. Fans could not conceal their admiration, and they released an outburst of praises for their favorite celebrity.
One person quipped: "Beautiful, skin so smooth." Others agreed, chiming words like "Natural beauty," and "So gorgeous," in the comment section. Pulliam's radiance and skin were not the only noticeable details.
She made different facial expressions. In the first photo, she stared blankly at the shutters while carving her upper lip in a cute shape. Another image saw the "The Cosby Show" alum rocking a goofy facial look—wide-eyed, pouty lips, and a hand across her forehead.

In the same shared posts, fans could view her white-painted well-manicured nails and the huge engagement rock sitting firmly in between her adorable fingers. 
In 2016, she married and split from her former husband, NFL star Ed Hartwell.

Despite not having any trace of makeup on, the TV star confessed via caption that she initially touched her face and hair for a zoom meeting that was rescheduled. Pulliam added:
"removed makeup & then figured might as well take a selfie before I put these PJ's back on."
Meeting or not, Pulliam has always had the knack for looking flawless, which she manages to pull off. In 2013, when speaking about appearances, she maintained that diet, body nutrients, doctor's appointments are essential for a healthy lifestyle and look.
The 41-year-old's personality and lifestyle might be what attracted actor Brad James to her. The pair met last year, dated for a few months, and rounded the year up with engagement news.
No wedding date has been set, but the duo appears to be enjoying every minute of their lives together. This will not be Pulliam's first marriage. In 2016, she married and split from her former husband, NFL star Ed Hartwell.
The exes are parents to their only child Ella, 3. Ella shares a strong bond with her actress mother. The toddler has even expressed her interest in following the entertainer's footsteps as far as her career is concerned.