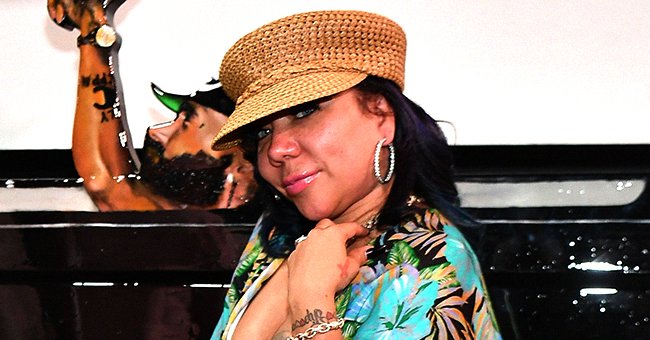 Getty Images
Zonnique Pullins Rocks a Black Bikini as She Enjoys Vacation after 25th Birthday Celebration

Zonnique Pullins, who recently gave birth to a baby girl, recently celebrated her 25th birthday and posted pictures on the beach once the party was over.
Singer and daughter to Tiny Harris, Zonnique Pullins, recently celebrated her 25th birthday. Following this, she took to the beach on a stunning vacation, rocking a gorgeous black bikini while tanning in the sun.
Posting two pictures of herself on holiday, Pullins looked pleased and relaxed in the bright rays. It seems she was taking some solo time out for herself with her being the only one in the selfies.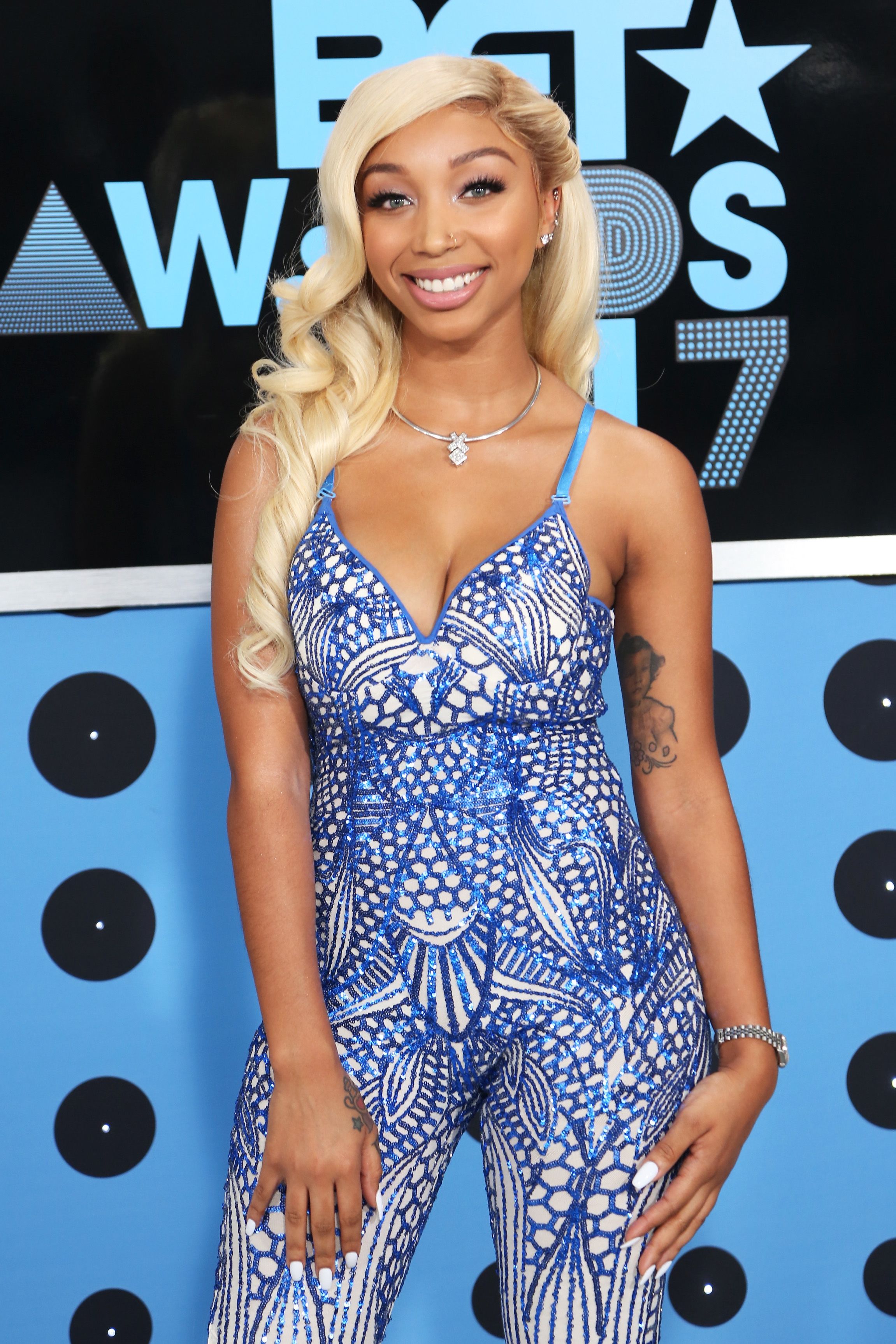 Zonnique Pullins at the BET Awards on June 25, 2017 in L.A. | Photo: Getty Images
BEACH PLEASE
The celebrity shared two gorgeous snapshots of herself on the beach - a close-up of her wearing a large beach hat and a full-body shot of her tanning. She pasted words on the one of her in a hat, which read:
"What kind of chick you know?"
She also included words on the full-body photo that read, "Beach please!" In both snapshots of the singer, her gorgeous skin was a glowing golden brown, with the sun shimmering off her.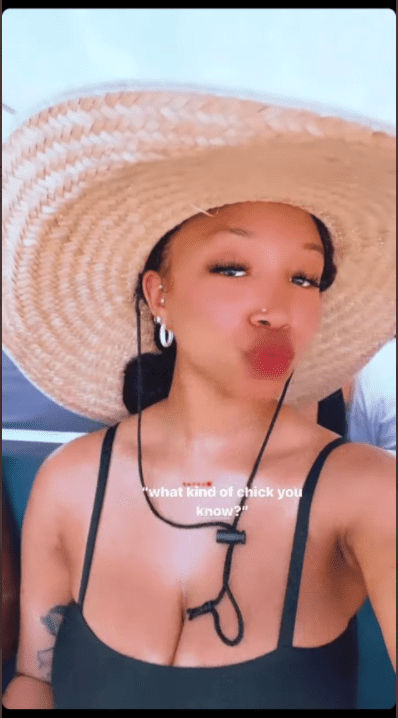 Zonnique Pullins taking selfies on the beach while on vacation. | Source: Instagram.com/zonniquejailee
TIME TO TAN
While lying on her stomach, one can catch a glimpse of her revealing black bikini, allowing Pullins to show off her incredible figure. One can also see her quirky line of silver earrings as well as her stylish sunglasses.
The young woman shared that she was terrified that she was going to defecate while in labor.
In the close-up picture, Pullins' bikini top revealed her bust as well as her cleavage, proving that the star is not shy in any way. She pulled a cute pout, her eyes half open and sparkling, looking at the camera with underlying confidence.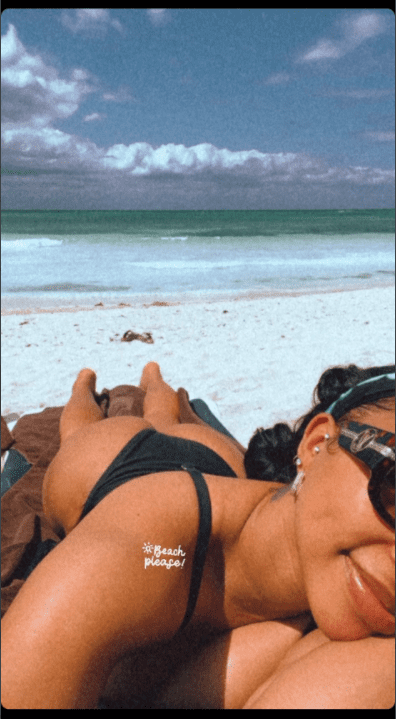 Zonnique Pullins taking selfies of herself while on vacation at the beach. | Source: Instagram/zonniquejailee
GOD'S PLAN
In December of last year, this new mother welcomed a baby girl into the world. Although she appears to be ecstatic now, the singer wasn't always sure of her pregnancy, where she stated in the past:
"At first I was definitely sad... but I feel like it was definitely God 's plan for me."
Famous musician, hip-hop artist, and boyfriend to Pullins, Bandhunta Izzy is the father to the precious newborn. Although the now-mom was doubtful in the beginning, Izzy was incredibly sure from the very beginning.
BREAKING THE NEWS
When Pullins originally announced that she was with child, her step-sister Deyjah Harris was beyond delighted. Harris took to Instagram to share the news with all her fans and followers.
In the caption, she wrote that her sister is an angel and a gift. She also expressed her unconditional and utmost love for her famous and gorgeous step-sister.
After giving birth to her and Izzy's daughter, Pullins had an embarrassing yet humorous confession about her experience while giving birth. The young woman shared that she was terrified that she was going to defecate while in labor.
Continuing, she stated that she was even more red-faced as Izzy was in the birthing room, and she hadn't even broken wind in front of him. Luckily for her, this did not occur, but it is normal for some women who give birth at the end of the day.
Please fill in your e-mail so we can share with you our top stories!