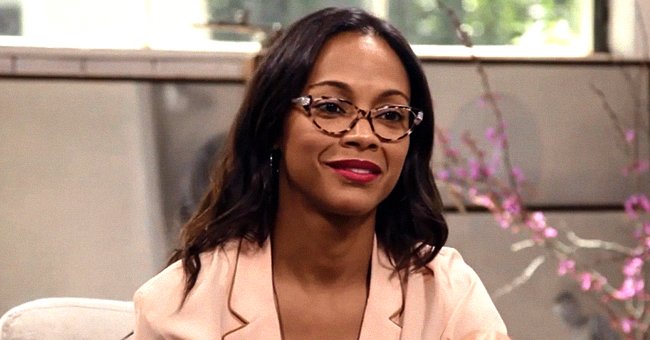 Youtube/For Your Soul
Zoe Saldana Flaunts Her Snatched Waist Posing in a Classy Black Dress for The Dawn Chorus Issue
With a host of popular series and movies under her belt, Zoe Saldana is a talented actress set to star in the upcoming Netflix series "The Bluff." Her gifts also lie behind the screen, with a wonderful knack for modeling.
Taking on the cover of the magazine Flaunt's The Dawn Chorus Issue, Zoe Saldana couldn't look any more stunning. She flaunted her snatched waist as she posed in a classy black dress, looking fiercely confident.
Saldana featured the photos the magazine used on one of her own Instagram posts. Not only did it include a shot of her in a black dress, but it also incorporated many other gorgeous shots of the "Avatar" actress.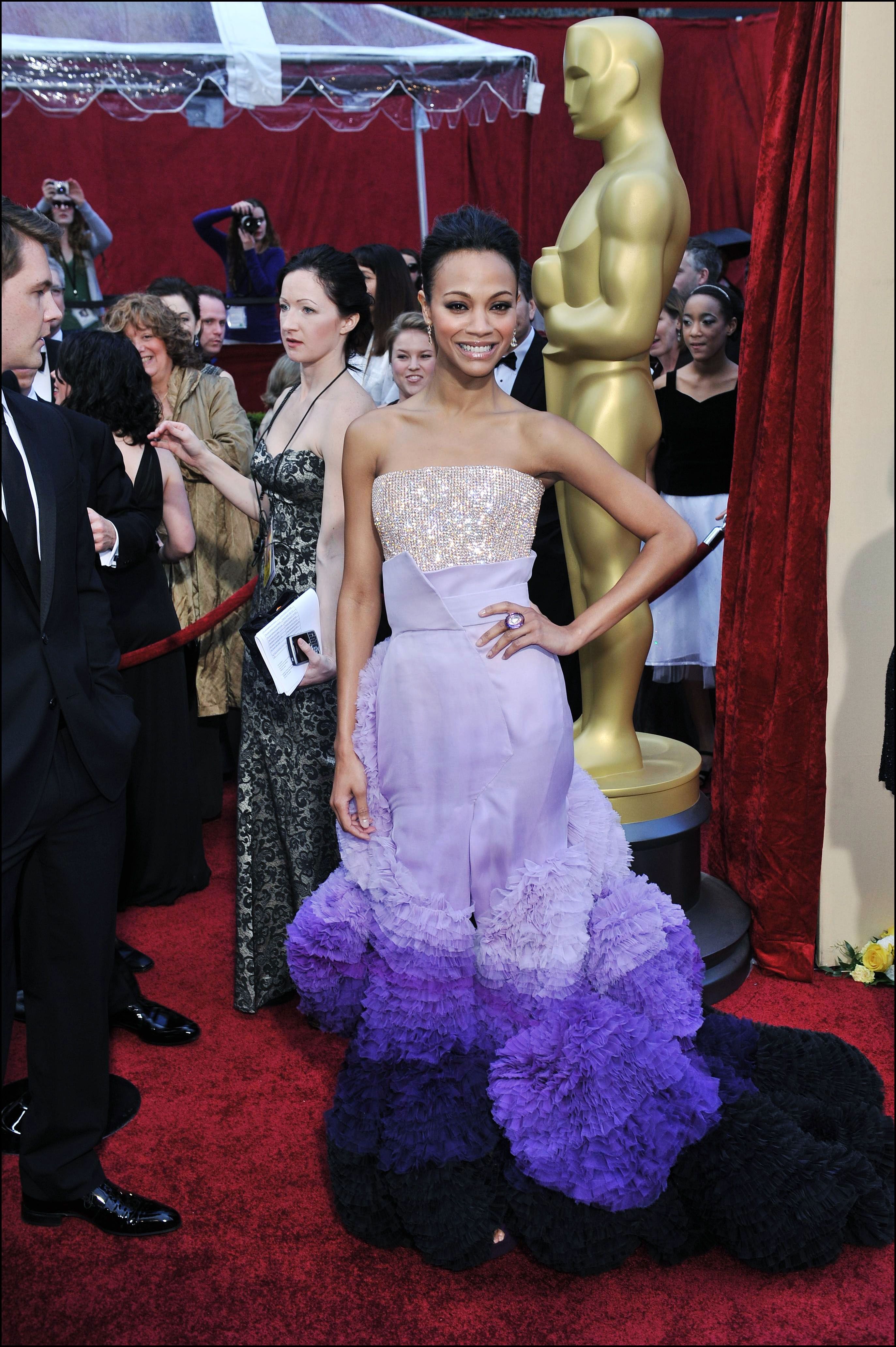 Zoe Saldana at the 82nd Academy Awards for the Oscars Ceremony on March 7, 2010 in L.A. | Photo: Getty Images
HONORED AND HIGH FASHION
On the cover photo with the black dress, Saldana looked great, putting her hands on and under her waist in a power stance while slowly leaning to the side. Taking to the caption, the celebrity shared:
"Honored to be featured as a Flaunt Icon on the cover of The Dawn Chorus Issue, out now!"
The dress wasn't revealing at all, but it somehow remained alluring, with a belt that sat tightly around Saldana's waist, accentuating her curvy figure. There were also slight and purposeful rips in the material, hinting at high fashion.
FLAUNT THAT FIGURE
Her tresses, which matched the color of the dress, were artfully done up. The top of her scalp sported flat, graceful hair, with quirky, elegant braids rising from behind, including a slight wisp of hair and a small tress balancing on her forehead.
She has played core roles in "Star Trek," "Guardians of the Galaxy," "Center Stage," as well as "Pirates of the Caribbean."
Her jewelry added a sparkling element to the outfit, dangling off her dainty wrists and fingers. Her make-up was done up but not striking, as if to not allow her beauty to overtake the viewer's focus on the fashions.
TO NEW DAWNS
Of course, the other non-cover photos were also stunning, with one featuring her in an outrageous light blue dress, feathery frills taking over the entire assembly. Continuing in the caption, Saldana wrote:
"Given what the world has been through in the last year, the Spring edition aims to celebrate a new dawning and soaring to undiscovered heights."
The almost turquoise dress also showed off her snatched waist with a tight material belt squeezing around her midline. This dress was slightly more revealing, her elegant cleavage in full view, with long necklaces decorating her chest area.
PINK BIKINI
Saldana certainly knows how to show off her snatched waist in and outside of a dress. Taking to Instagram, she posted herself in a pink bikini, showing off her gorgeous figure and flat stomach.
Leaning backward, the actress gave the camera a sultry look. Her golden-brown skin shone brightly in the sun, with her tattoos just sticking out from under her bikini bottoms and top.
Saldana has a hefty and successful acting career behind her. She has played core roles in "Star Trek," "Guardians of the Galaxy," "Center Stage," as well as "Pirates of the Caribbean: The Curse of the Black Pearl."
This gorgeous and gifted woman will also be playing a part in another pirate-focused film where she is cast as a heroine. The movie's name is "The Bluff" and will be coming out on the streaming service Netflix.
Please fill in your e-mail so we can share with you our top stories!