Denim Braxton Lewis Is Glad for How His Parents Toni and Keri Handled Their Divorce – Meet Him
Denim Braxton Lewis, one of the sons of singer-songwriter Toni Braxton, considers that having such a prominent musician as a mom is a blessing. Still, he's not following in her footsteps.
"Wow, my mom is really a superstar." That's what Denim Braxton Lewis used to think when Toni Braxton would take him and his younger brother, Diezel, out on-stage years ago.
Denim was born in December 2001, when Toni and Keri Lewis, also a musician, were already married. The former couple parted ways in 2013, but according to Denim, they handled the divorce quite well.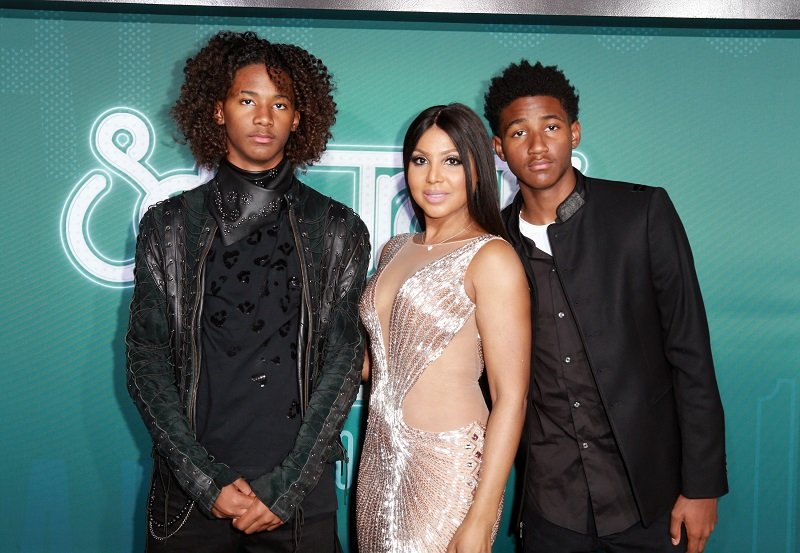 Fortunately, we had the chance to interview Denim Braxton Lewis about his parents' divorce and how it affected him and his brother, if he ever felt pressured to be a musician like most of the Braxtons, and what he is currently up to.
It was just hard trying to understand the "why" situation.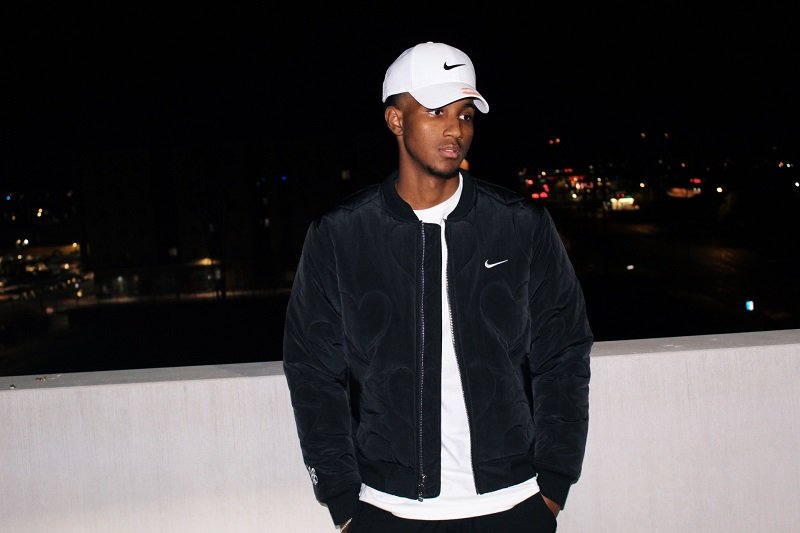 AmoMama (AM): Hi Denim! Thank you so much for taking the time to answer these questions. How's 2021 been for you so far?
Denim Braxton Lewis (DBL): Of course! Thank you for having me. My 2021 so far has been pretty good, trying to focus on school and spend a lot of family time as of lately, but definitely excited for the year.
(AM): How much did the pandemic change your daily routine? What do you miss the most about your life pre-pandemic?
(DBL): It definitely changed it a lot. I would always hang with friends on weekends and go to public places frequently, but since the pandemic, I had to cut back on all of that to stay safe. But you definitely just miss going out with friends and not have the stress of COVID out there 24/7.
(AM): Since you're Toni Braxton's son, one of the best-selling female artists of the 90s, it's fair to say that you grew up surrounded by music. When did you notice your mom was this hugely popular musician?
(DBL): I think around the time I was old enough to remember her at her shows. I remember she would bring Diezel and me out on stage.
We would see the tens of thousands of people, and that was probably the time I realized like, "wow, my mom is really a superstar."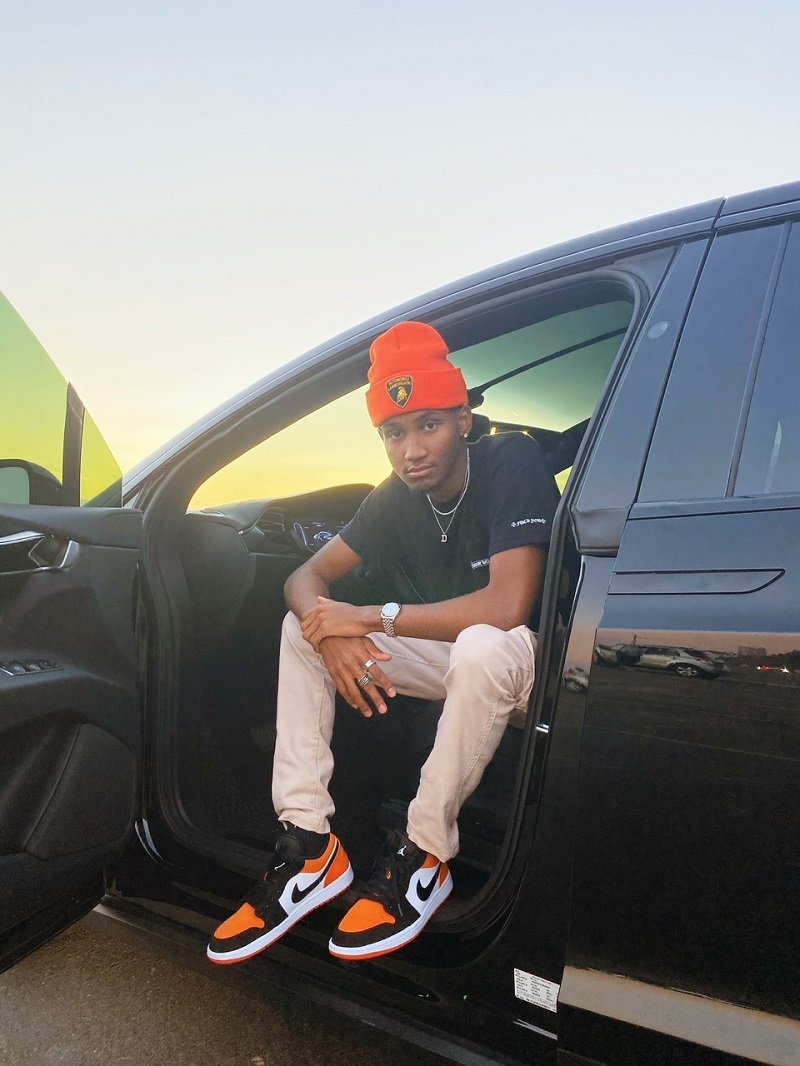 (AM): Would you say that being the son of such an important musician is a curse or a blessing?
(DBL): Definitely a blessing. I've been introduced to so many things because of my mom and have had countless blessings throughout my life, so it will always be a blessing.
(AM): Did you ever feel pressured to follow in your mom's footsteps and become a musician?
(DBL): My mom used to ask me when I was younger if I ever wanted to sing, and I'd always say no, and she'd never pressure me into it at all. The only thing she wanted me to at least try was piano, which I did for a couple of years.
(AM): You played basketball at Oaks Christian High School. Would you like to keep playing in college? Is basketball something you'd like to pursue as a career?
(DBL): Not anymore. I think for every athlete, or a lot of them, there comes a time where you have to ask yourself, "do I have what It takes to keep playing at the next level and the level after that?"
For me, as much as I love the game of basketball, it was just something I knew I didn't want to keep pursuing and chasing at those next levels.
I definitely want to make a name for myself just like she did when she was younger.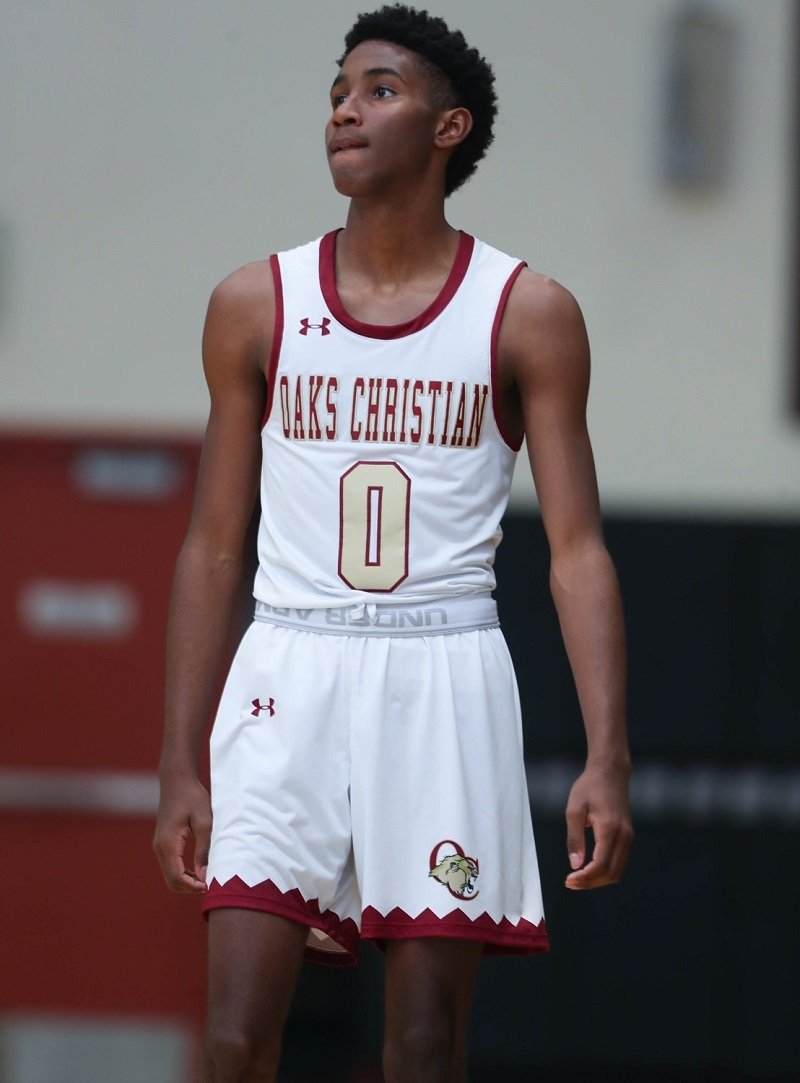 (AM): Speaking of high school, you graduated in June 2020, right in the middle of the pandemic. Have you and your classmates done something to celebrate?
(DBL): Me and a couple of my friends went out to dinner in the summer, but other than that, nothing really. We were all looking forward to our grad right at Disneyland that year, but unfortunately, that got canceled because of COVID.
(AM): You're enrolled at Grand Canyon University. What are you studying? Has it been hard to adjust to online classes?
(DBL): I'm majoring in Sports Management. As per online classes, it's something I started to get used too but definitely looking forward to in-person classes after COVID.
(AM): Unfortunately, your parents divorced when you were about 12 years old. What would you say was the most challenging thing to get used to after their separation?
(DBL): I think for every 12-year-old kid, it was just hard trying to understand the "why" situation. But my parents weren't the "cut off" type or the "I hate them," and they kept a great friendship which really helped me and my brother feel comfortable, although it was a change.
(AM): Did your parents' divorce affect your relationship with them?
(DBL): Not at all. I think because they handled it so well and sat my brother and me down numerous times and explained it to us, it never really affected our relationship with them in a bad way, at least.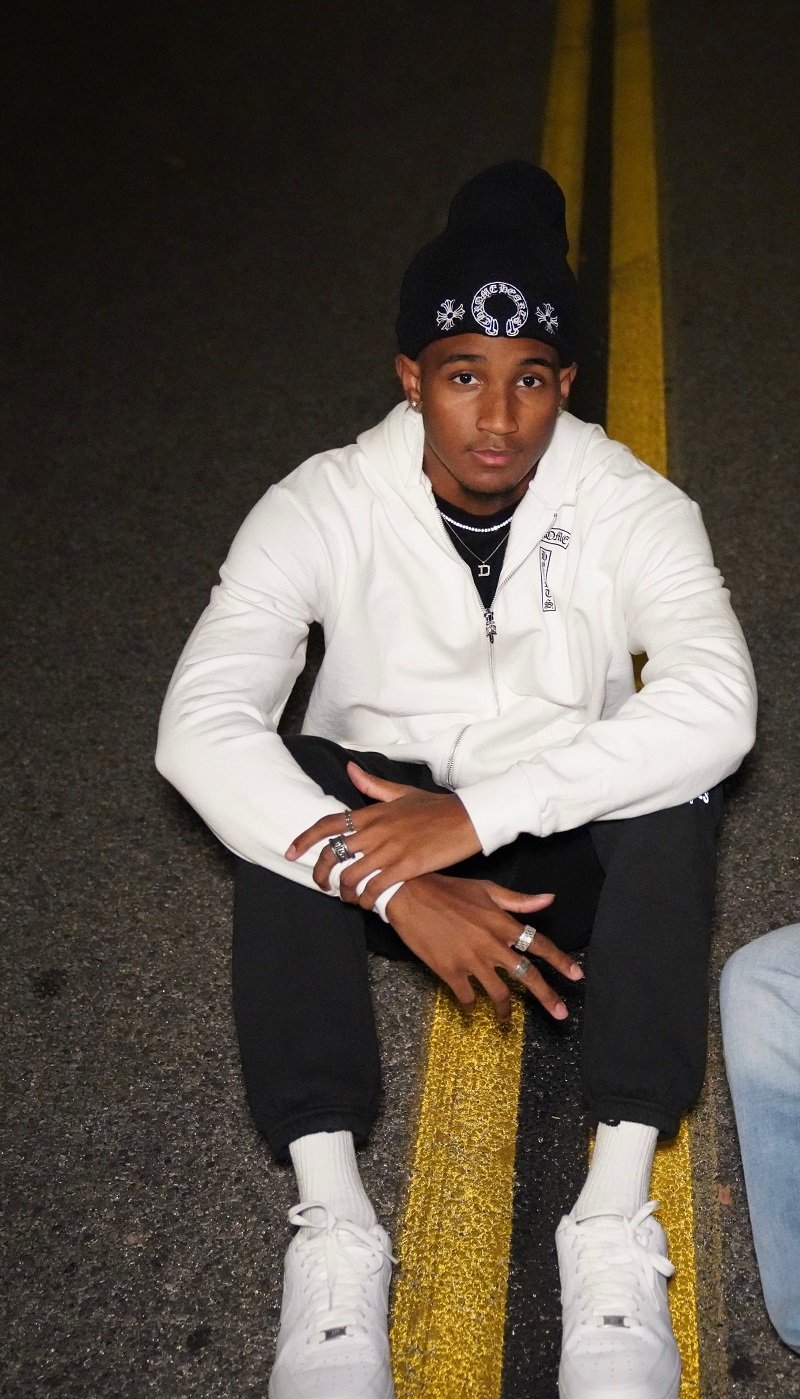 (AM): What's the biggest lesson you've learned from your parents so far?
(DBL): That's tough. Both my mom and dad have both given me so many great ones, but the two I would say are: nothing comes easy – you have to work for what you want in life – and never limit yourself to one thing.
For example, if you want to pursue basketball, that's great. Definitely pursue that. But also look at other things you might be passionate about like, entertainment, music, fashion, etc.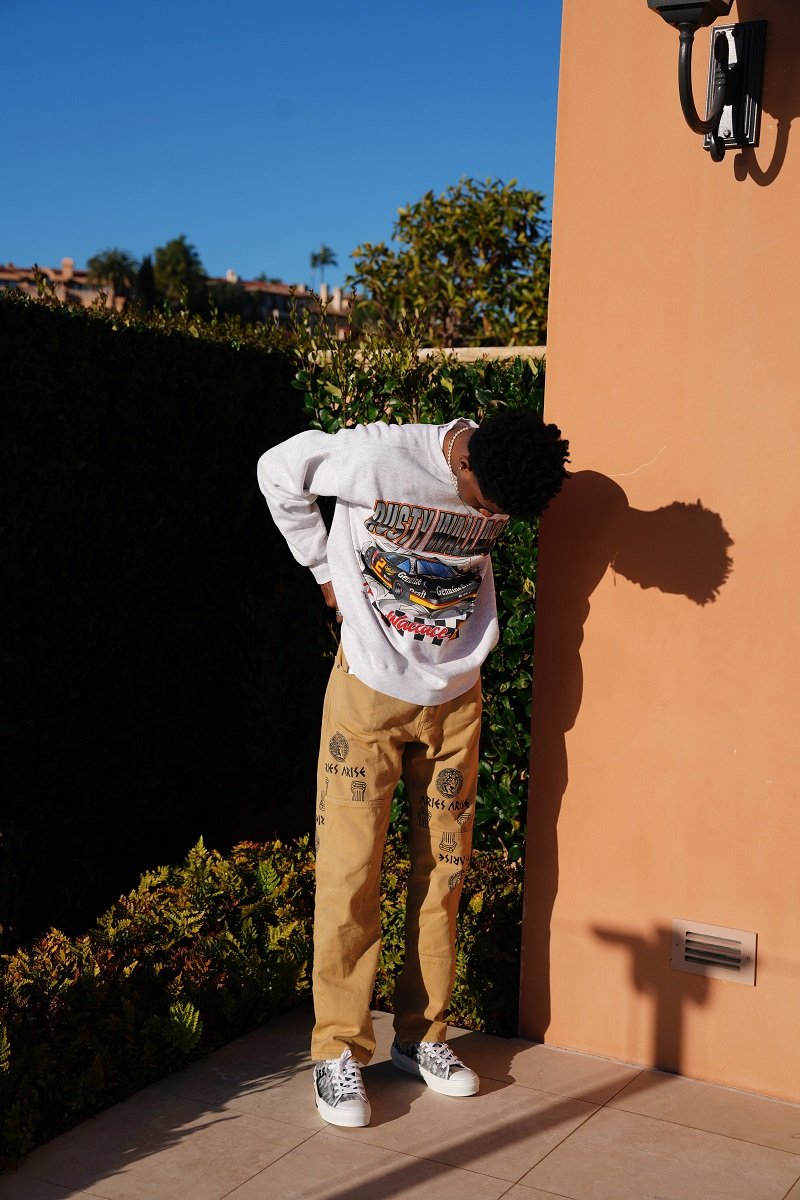 (AM): Most people wish to do better and be bigger than their parents in as many aspects of life as possible. Would you say there is a sort of friendly competition when it comes to your mom's career?
(DBL): For me, it's all about being the best Denim Braxton I can be. I wouldn't say a competition, but I definitely want to make a name for myself just like she did when she was younger.
(AM): Your younger brother, Diezel, was diagnosed with autism as a child, but Toni said that he drastically improved when he was about eight years old and even pointed out he was no longer autistic. How is he doing now that he's pursuing a modeling career?
(DBL): If you met Diezel in person, you would never even notice. He's been doing great and received such great help along the way. His modeling career is something he's really passionate about and eager to get working soon after COVID.
During the pandemic, Denim became very passionate about modeling and fashion and is hopeful that, when things start to open back up, he will dive into that, as well. The Braxtons, what a talented family.
ⓘ We at AmoMama do our best to give you the most updated news regarding the COVID-19 pandemic, but the situation is constantly changing. We encourage readers to refer to the online updates from CDС, WHO, or Local Health Departments to stay updated. Take care!