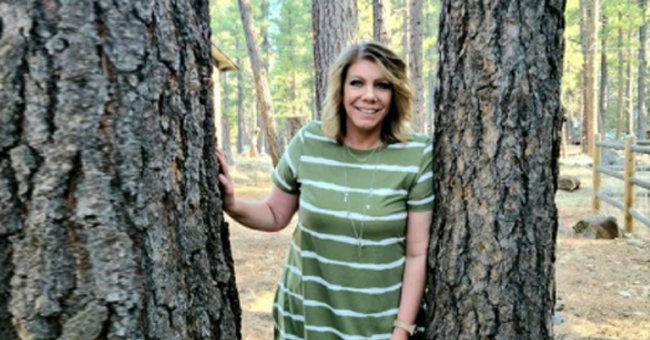 instagram.com/therealmeribrown
See 'Sister Wives' Star Meri Brown's Cryptic Post as She Talks about Knowing Her Worth & Value
"Sister Wives" star Meri Brown shared a heartfelt post subtly addressing the situation in her marriage and family. The reality star boldy established that she knows her value and worth.
In the light of the current situation in reality star Meri Brown's marriage and relationship with her long-time spouse, Kody Brown, she has come out to voice what she believes in and stand her ground.
The star took to Instagram to share an emotional post where she poured out her heart, noting that she was aware of viewers who wished her well and those who always criticized her choices.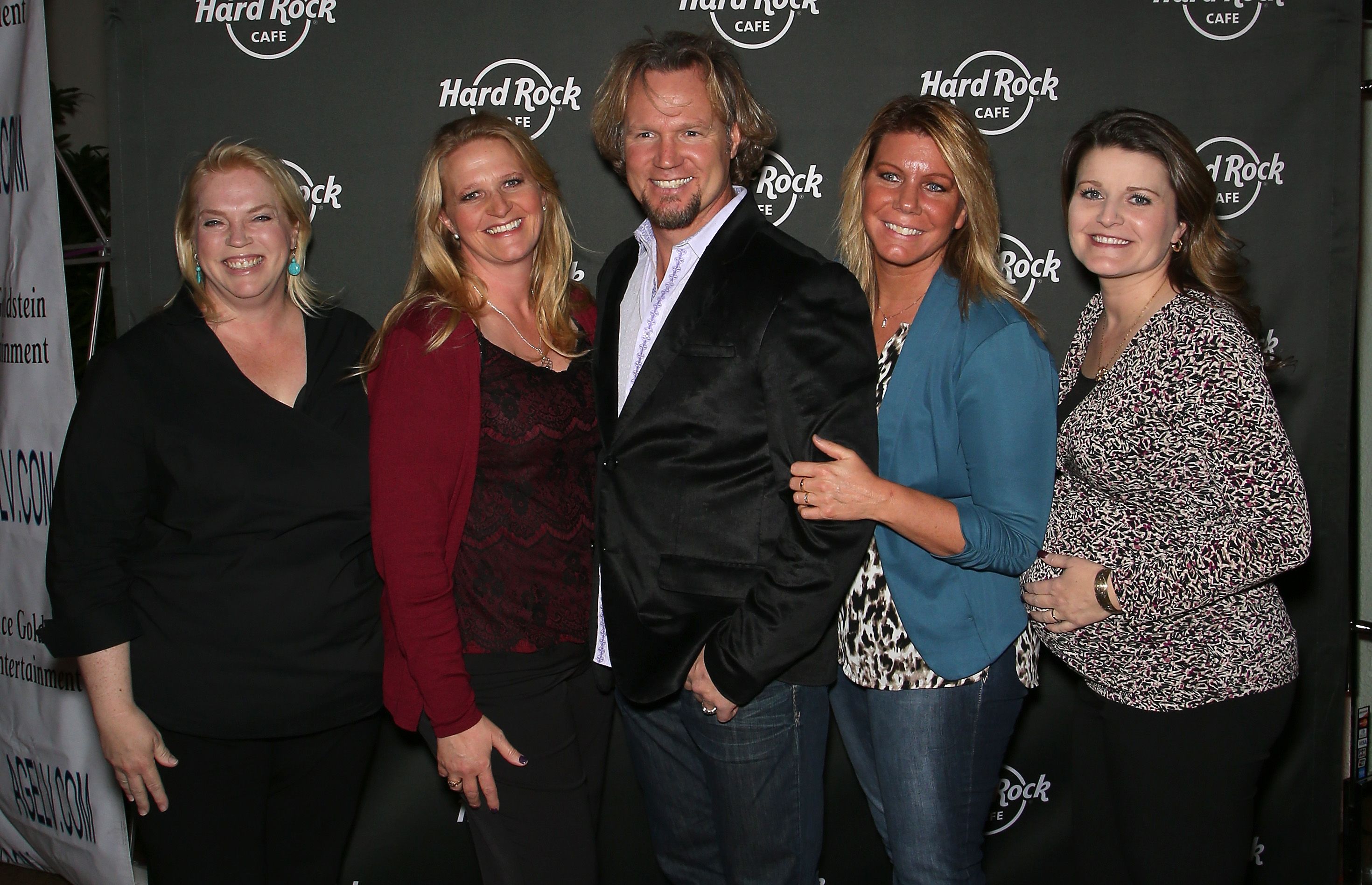 Kody Brown and his wives Janelle Brown, Christine Brown, Meri Brown and Robyn Brown, at Hard Rock Cafe Las Vegas on October 10, 2015 | Photo: Getty Images
In the image attached to her declaration, the TV star looked radiant in a green striped shirt dress that reached her thighs while pairing with ripped jean trousers and grey boots. Her blonde hair was styled into a short bob.
For the most part of the quarantine, Kody was frequent at his other wives houses
She posed in the the woods in between two giant trees, smiling sweetly at the camera. Meri shared that while she was aware of those with differing values, the truth of her own personality was more important. The "Sister Wives" star wrote:
"I get that I have supporters. I get that I have haters. You want to know what else I get? That I know my worth. That I know my value. That I know what's in my heart and my head."
Meri continued with her lengthy post, noting that she recognized her values and conviction, before describing herself as a "strong and capable woman." The reality star shared that she was not a quitter.
She added that she was competent and able to make her decisions like everyone. Meri then relayed that she was a kind and compassionate individual, before appreciating fans who have shown her love and support.
The lengthy and emotional post comes in the wake of the previous episode of "Sister Wives," where Kody stated that he only saw Meri once in a blue moon. For the most part of the quarantine, Kody was frequent at his other wives houses.
The wives have been living in different houses amid the pandemic, and Meri shared that her spouse has been rotating visits among Christine, Janelle, and Robyn's houses.
In the episode, Kody explained that nothing has been going on between him and his first wife. The reality star, who is spiritually married to four women, relayed that he and Meri quit dating because he stopped pursuing her.
However, the 50-year-old has declared that she is not going to quit her plural marriage regardless of the drama. Meri explained that, like every other relationship, hers also had its ups and downs, and she only wants things to get better.
Kody and Meri became man and wife in 1990 and were married for three years before the other wives joined. The "Sister Wives" patriarch later divorced Meri so he could legally marry his last wife, Robyn.
Please fill in your e-mail so we can share with you our top stories!