Jase Robertson of 'Duck Dynasty' Gives an Update on His Daughter Mia's Surgery & Recovery
"Duck Dynasty" star Jase Robertson has updated his daughter Mia's most recent surgery. Hr revealed that she has a long recovery ahead. 
Jase Robertson's daughter, Mia, was born with a cleft palate and has gone through multiple painful surgeries to repair the damages since her birth. 
Since 2012, Mia has undergone multiple bone grafts as doctors seek to repair the cleft as it starts separating again. Last week, she underwent a major surgery, which was successful. 
Before, during, and after the surgery, Jase updated his fans via a post on Instagram about the procedure. After the major surgery, which was Mia's longest and one which her family hopes will be her last, it was revealed that she was recovering in the ICU. 
During his "Unashamed" podcast, which he has with his father, Phil, and brother, Willie Robertson, Jase updated fans on Mia's recovery from surgery. According to him, Mia is dealing with much pain and swelling but managing.
Doctors believe the operation was a success but will find out more in subsequent weeks. The doctors told the Robertsons that the surgery matched most of the models they had created before the procedure.
Her dad and mom, Missy Robertson, began the Mia Moo Fund to raise awareness and money for research.
However, they would not know exactly how well it went until after 12 months, when the swelling has gone down completely. After that, they will know the next steps to take.
Meanwhile, Mia will continue to see specialists within that time. During the chat, Phil and Willie gushed over how tough Mia is, with the former remarking that he has never heard the 17-year-old complain. 
Phil and Willie are right. Mia has fought her entire life and has done it with so much grace. There has never been a six-week period in her life where she has not seen a doctor, but she has done it without complaints. 
It is partly for that reason that her dad and mom, Missy Robertson, began the Mia Moo Fund to raise awareness and money for research and treatment of cleft lip and cleft palate. 
The Foundation was founded in 2014 after Mia's corrective surgery. Speaking about their commitment to Mia during a press conference to raise awareness of cleft lip and palate treatments, Missy said the Robertsons do not back away from challenges. 
The Robertsons became famous following the success of their show, "Duck Dynasty." Following on from the show's success, which catapulted them into the national spotlight after its 2012 premiere, the family has changed in many ways.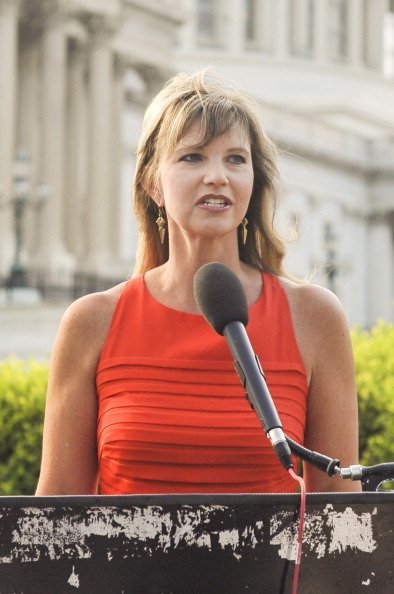 Missy owns a successful jewelry company called Laminin. Last year, she opened the doors of her company to women in need. She also has a new Pure Flix series, "Restored with Missy Robertson."
In a chat with Fox News, Missy said people could see into the Robertsons' lives on "Duck Dynasty." She explained that it would remain the same for the new series, with the only difference being that they are now in different seasons of their lives.