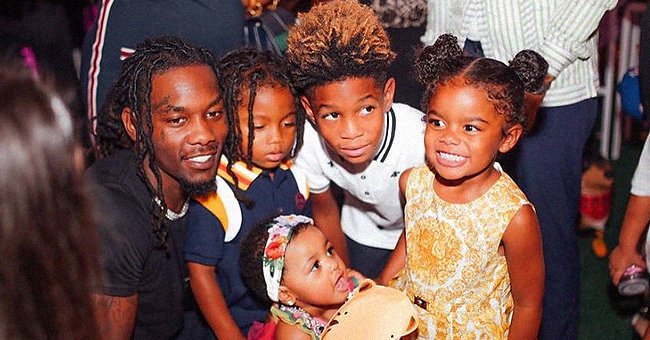 Instagram/offsetyrn
Cardi B's Husband Offset Has 4 Kids from 4 Different Women — Meet All of His Children
Cardi B's husband and rapper Offset is father to four kids whom he had with four different women. Here is a look at all of his children.
Cardi B's husband, Offset, is father to four children: two boys and two girls whom he welcomed with four different women over the years.
He had his first child when he was 17, and although he messed up several times, Offset has recently tried to be in the right with all of his kids and their mothers. Here is a look at all the four kids the rapper has.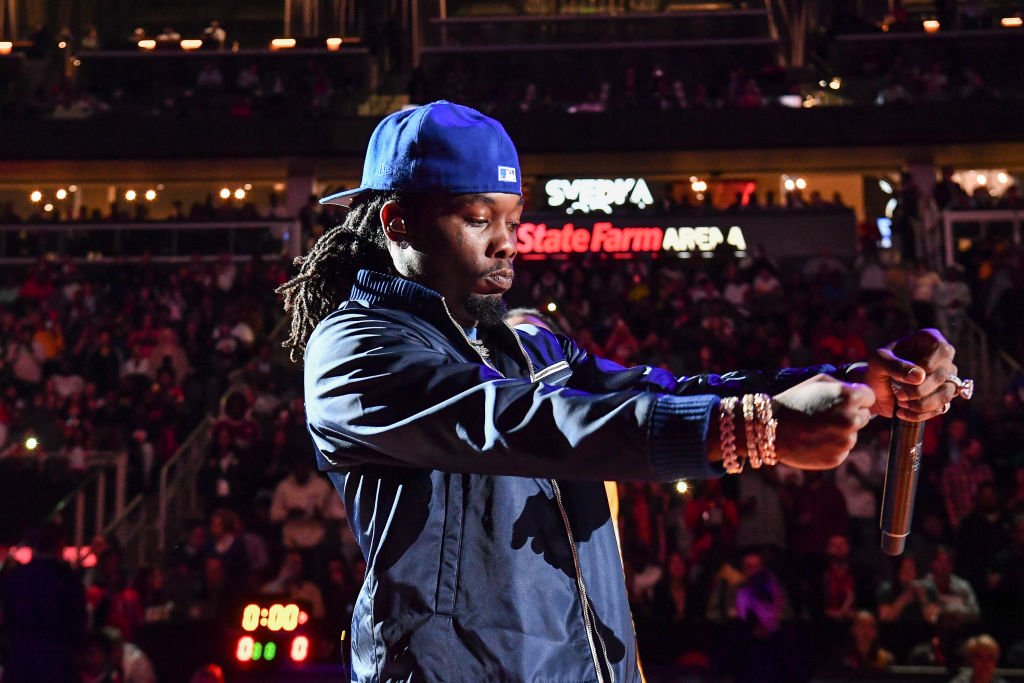 Offset of Migos performs during the 42nd Annual McDonald's All American Games at State Farm Arena on March 27, 2019 | Photo: Getty Images
JORDAN CEPHUS
Jordan is Offset's first child he had at the age of 17. Jordan was born on November 18, 2010, back when Offset was just starting his career with Migos.
For the most part of Jordan's life, the rapper was absent, and many did not know about Jordan and his mother Justine Watson until she came out to blast Offset for not providing financial support for his son.
Being young, Offset was not ready for the responsibility of being a dad but apologized for his selfish decisions in his album "Father of Four," where he said he was sorry for missing most of Jordan's birthdays.
KODY CEPHUS
Offset's second child is Kody, whom he welcomed with ex-girlfriend Oriel Jamie on March 2. 2015. Although Offset and Oriel have a difficult relationship, he is close to their son.
Kody, like his dad, enjoys singing and rapping. The tot has been seen several times rapping to his dad's lyrics and even replacing them with his own from time to time.
KALEA CEPHUS
Shya L'Amour is the woman with whom Offset welcomed his third child and first daughter, Kalea. Shya revealed that the Migos rapper was absent during her pregnancy period and the first year of Kalea's life.
However, in 2019, Shya praised Offset for doing better as a dad, saying that she had seen a lot of improvement. Offset also said in his album that he was not sure if he was Kalea's father, and he was sorry for missing the early parts of her life.
Kalea is close with her sister Kulture as the two have been seen spending time together, holding hands, and hanging out with their other siblings from time to time.
KULTURE CEPHUS
This is the last of Offset's children. Kulture Kiari was born on July 10, 2018, to Offset and his wife, Cardi B, a year after they secretly got married.
While he has the name of all his kids tattooed on his body, Offset tattooed Kulture's name on his face, along his jawline. The last of the four is quite adorable and Offset never fails to share pictures of himself and the toddler.
Speaking on being a father, Offset said he wants to have generational money such that all his kids get educated and wealthy. He also encourages their interest in hip hop and music.
Please fill in your e-mail so we can share with you our top stories!