Lisa Wu's Life after RHOA — What Happened to the Age-Defying Diva?
Lisa Wu has been keeping busy since she left Bravo's "Real Housewives of Atlanta" and taken up a career as a TV and theater actress and a best-selling author.
Reality star Lisa Wu was a popular member of the "Real Housewives of Atlanta" permanent cast when she decided to quit the show. At that time, Wu was married to NFL star Edgerton Hartwell, with whom she shared a three-year-old.
Wu left the "RHOA" permanent cast, although she did guest on and off until 2017, and embarked on a new path that included another reality show, mothering her three boys, and evolving her career as an actress and a writer.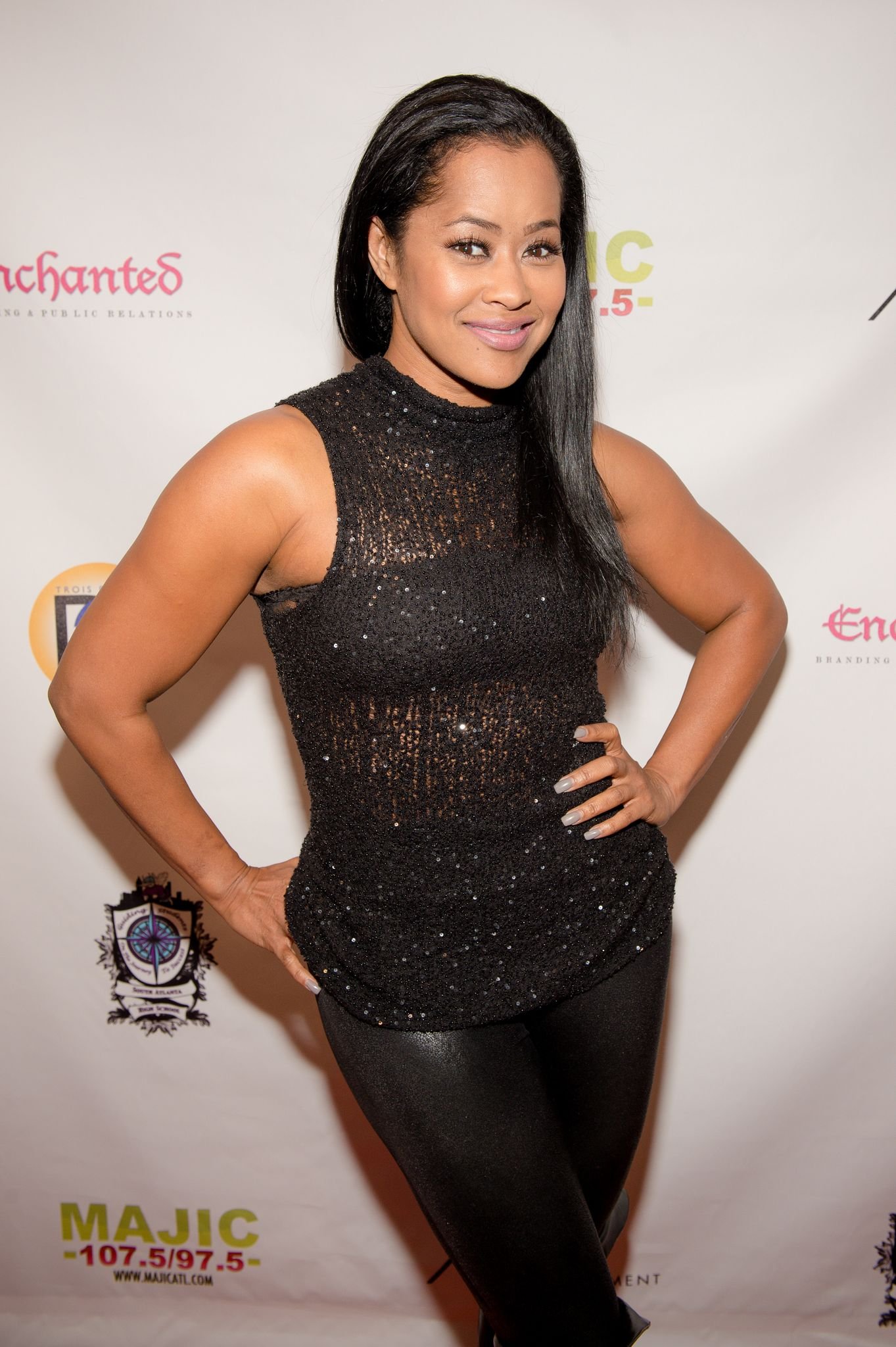 LISA WU'S LIFE ON "RHOA"
When Wu joined the original cast of "RHOA" in 2008 she was divorced from R&B singer/songwriter Keith Sweat, with whom she shared two sons, Justin and Jordan, and married to Ed Hartwell.
Wu had a baby son, Ed Jr., born in 2007, who was then just a year old. Wu later admitted that leaving the permanent cast after just two years was due to her feeling that the show wasn't "real," and placed her under a lot of pressure to "perform."
Wu collaborated with novelist Miasha on the book about three women whose weddings threaten to turn into disasters.
At that time, Wu was a successful businesswoman, juggling raising three active boys with running a string of businesses that included a real estate firm, and designing jewelry lines, as well as baby and adult clothing. She said:
"I write movies, I produce, I don't feel the need to perform and if you're telling me what I should be doing and what my storyline should be then it sounds scripted."
SINGLE MOM
Even though Wu admits she's just as busy as ever, a lot has changed for the now 50-year-old. The real estate business, jewelry, and clothing lines are no longer active, and Wu's marriage to Hartwell ended in 2011.
Over the last ten years Wu raised Justin, now 23, and Jordan, now 26, alone to adulthood. As for Ed Jr., now 13, Wu shared custody with Hartwell. The reality star was stunned by Hartwell's brief marriage to Keshia Knight Pulliam in 2016
HOLLYWOOD DIVAS
Wu produced her own reality show, "Hollywood Divas" in 2014, which ran for three seasons. Wu was also part of the cast alongside Paula Jai Parker, Golden Brooks, Countess Vaughn, Elise Neal, and Khloé Kardashian's BFF, Malika Haqq.
The show was a hit in its first season, with excellent ratings, and season two was just as successful. Unfortunately, ratings lagged for season three and TV One did not renew "Hollywood Divas" for a fourth season.
LISA WU NOVELIST
In 2010, shortly after leaving "RHOA," Wu collaborated with novelist Miasha on the book, "When the Cake is Made" about three women whose weddings threaten to turn into disasters instead of the happiest day of their lives.
"When the Cake is Made" was not Wu's first venture into writing. She broke into the film industry in 2003 when she wrote, produced, and starred in the movie "Black Ball." Since leaving "RHOA" Wu has been concentrating on her acting career.
LISA WU ACTRESS
Apart from landing over 20 guest roles in hit shows such as Tyler Perry's "Meet the Browns," "Born Again Virgin," and "Last Call," Wu has been expanding her acting in the challenging world of theater.
Wu has starred in eight films since leaving "RHOA," including "The Internship" with Vince Vaughn and Owen Wilson, Netflix's "Professor Mack," "London Mitchell's Christmas," and "Stolen Lillies."
Fans can look forward to seeing Wu back on the screens in November 2021 in the thriller "Rift" alongside Darren Cain, David Lee Garver, and Josh Hooks. The unstoppable Lisa Wu is making her mark on film, as she did on reality TV.
On the romantic front, the ever-youthful Wu seems to be taking a chance on love again and has shared photos of herself looking happy with a handsome unidentified man on a tropical beach.