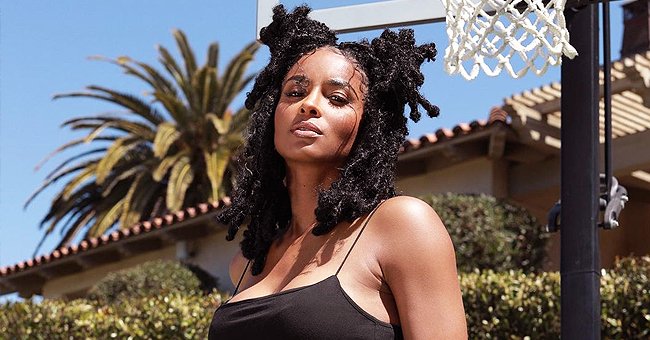 Instagram/ciara
Ciara Turns up the Heat on a Basketball Court with Her Seductive Curves in a Black Slit Dress
Ciara - a singer, business owner, and doting wife, certainly knows how to work the camera. This was made clear in a recent photo of her posted on her official Instagram account.
Taking to Instagram, wife to Russell Wilson, Ciara turned up the heat in one of her latest snapshots. She wore a black slit dress while posing alluringly on a basketball court, showing off her seductive curves.
Ciara took care to show a hint of insecurity—if there is any—as the gifted singer posed for the camera in two recent photos on social media. Her poses and fierce gaze oozed a sense of upper high-class royalty.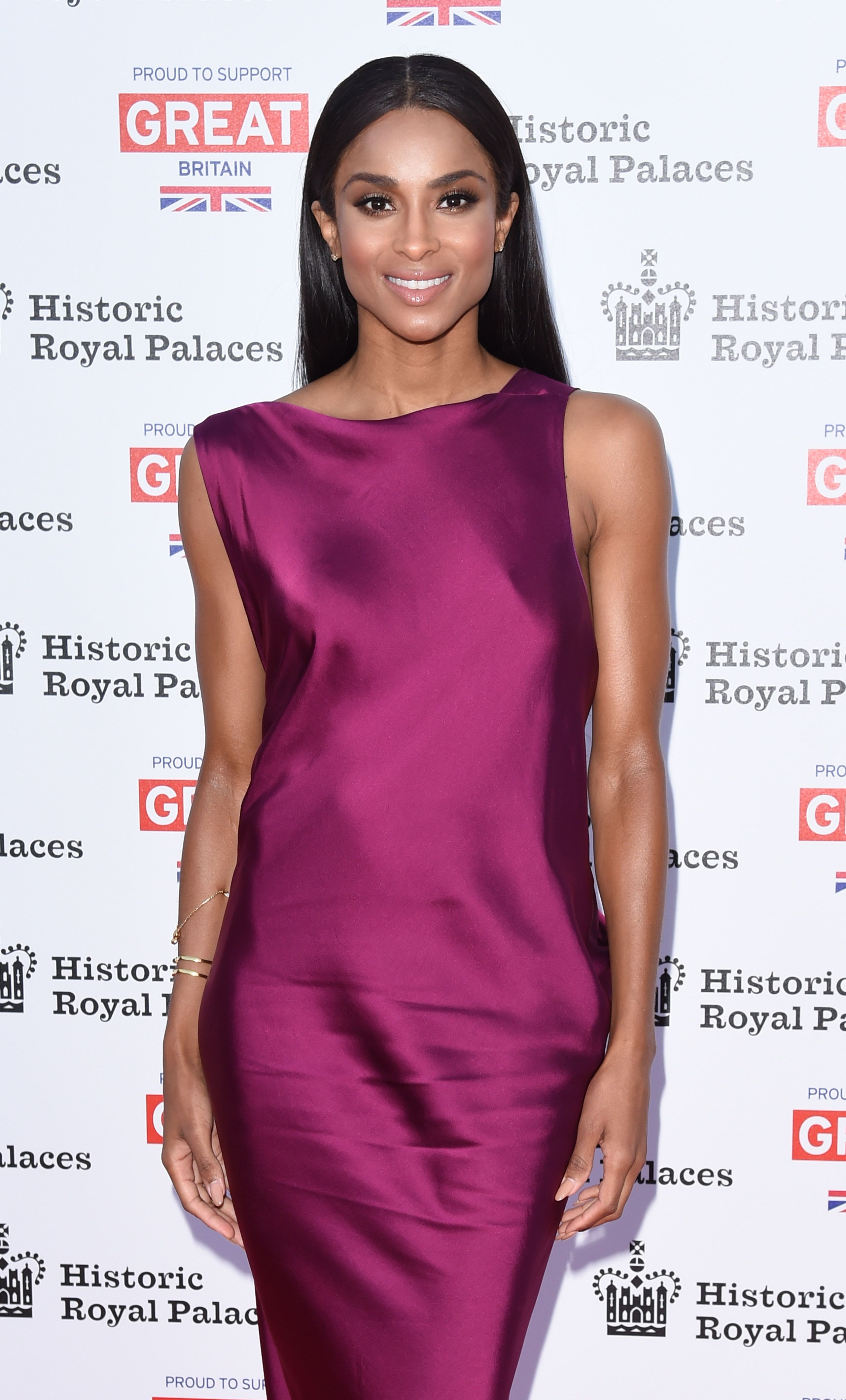 Ciara at the Kensington Palace on July 9, 2015 in London. | Photo: Getty Images
The talented music artist's dress clung to her body, showing off her figure, giving a hint at her bust, and tastefully revealing her cleavage, while her glowing long leg stuck out the slit. One commentator wrote:
"Girl who told you to be that fine."
The dark dress matched her shimmering black dreads which were partially tied into elegant ponytails. Fans and followers absolutely adored the snapshot, leaving almost 700,000 likes in total on the post.
Ciara was standing straight in the first snapshot, looking directly at the camera, her eyes almost burning holes into the lens. In the second picture, she lifted her head slightly to portray that she is a true royal.
The power couple both run a clothing brand called Human Nation.
She rocked a plethora of silver rings on her hands, shimmering in the sun and adding to the glowing ambiance. Her silver bracelets also complimented the glistening affair, finishing off the look.
Ciara and her husband Wilson have been married for six years now, recently celebrating their anniversary with a lovely night out complete with delicious pizza. Expanding on her romantic relationship, the famous singer said:
"I feel like, if I could look back in a crystal ball when I was a little girl and I looked at the idea of my family and what it would be for me, it's exactly this."
Wilson added that he feels pleased to come home and be with his family after every day. He says that he and his wife both love how beautiful and blended they all are.
These two lovebirds are also living the high life in a mansion in Washington that goes for $6.7 million. Ciara and Wilson's mansion is 10,700-square-feet with seven bedrooms and seven bathrooms.
Their wine cellar can hold over 1000 bottles, and if that isn't enough, the mansion also sports five fireplaces, a gym, a private dock, a spiral staircase, and a media house.
Of course, none of this luxurious living came for free. Beyond Ciara being an award-winning music artist and Wilson being a professional football player for the Seattle Hawks, these two are both business-minded as well.
The power couple both run a clothing brand called Human Nation. This brand is not only meant to be stylish but also sustainable and eco-friendly, with packaging made of organic cotton that can be reused by the consumer.
Please fill in your e-mail so we can share with you our top stories!