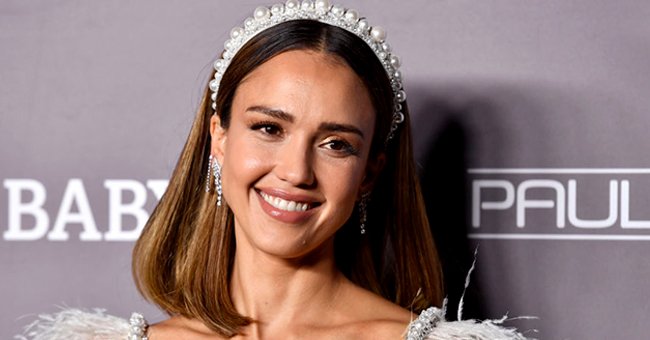 Getty Images
Jessica Alba, 39, Recalls Having Chronic Illness as a Child & Getting 5 Surgeries before 11
Jessica Alba credits her healthy lifestyle to the health scares she experienced as a child. She opened up about having a chronic illness that caused her to have five surgeries before turning 11.
Jessica Alba was once an A-list celebrity, starring in blockbuster movies in the early 2000s. However, once she got pregnant with her first child, her perspective on life had changed.
Life was now more than just being successful – it was making sure she and her loved ones were safe and healthy. Having Honor made her worry about her struggles as a kid, which she didn't want her children to experience. That's when she decided to leave acting at the height of her career to focus on family.
In the same way, her decisions at home are consciously-made to consider her children, so are the ones she makes in her business.
Alba was at the peak of her career, but she just couldn't see herself being authentic because she knew she did not care about acting the same way as before. Instead, she wanted to focus on building a good life for her kids.
The "Fantastic Four" star was often alone when she was a child because she frequently stayed in hospitals. Before she turned 11, she had already undergone five surgeries due to chronic allergies. On top of her allergies, she had asthma and recurrent pneumonia.
Due to her respiratory illnesses, she suffered from partially collapsed and ruptured lungs. The actress also had "hyperactivity disorder and obsessive-compulsive disorder." When she had Honor in 2008, all of these struggles came rushing back at her. She worried about her kids suffering the same way she did and elaborated:
"I had this real moment of, 'I want to live, and thrive, and spend as much time with this little person that I'm bringing into the world as possible and stay.'"
Ultimately, she realized that if she wants her children to be happy, they first must be healthy. After all, it's hard to be happy if you aren't healthy. She went on to have two other children, Haven, now nine, and Hayes, now three, whom she shares with producer Cash Warren.
In 2012, she launched a business that offers eco-friendly and chemical-free products for mom and child. Now, the Honest Company is worth $2 billion and continues to be the brand of choice for conscious moms. It prides itself on being mission-centric, emphasizing sustainability and the use of natural ingredients.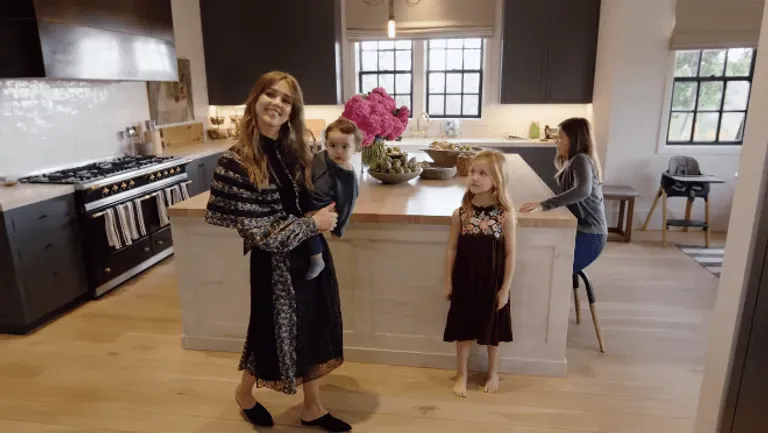 Jessica Alba's home: kitchen | Photo: YouTube/Architectural Digest
Similarly, her decisions at home are consciously-made to consider her children, so are the ones she makes in her business. She is choosy with the types of products and chemicals her children are exposed to, from diapers to baby skin products. She wants to make sure that they only get the most healthy products available in the market.
Now, through the Honest Company, Alba protects her children through the products they use while keeping them healthy at home through their meals and activities. Although she never shut her doors on the acting world, it just isn't her priority at the moment as it is currently her children and her homegrown business.
Please fill in your e-mail so we can share with you our top stories!