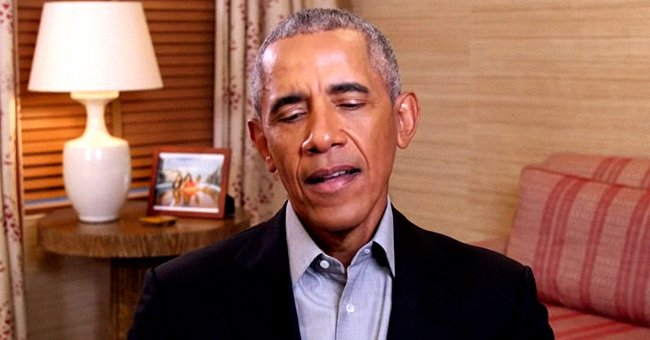 youtube.com/Jimmy Kimmel Live
Barack Obama Mourns the Loss of His 99-Year-Old Step-Grandmother & Shares a Rare Photo of Her
Barack Obama took to Instagram to mourn his step-grandmother, Sarah Obama, who passed away at age 99. The former US president celebrated her life by sharing her unique story and the impact she had on his life.
Former US President Barack Obama has sadly lost his step-grandmother, Sarah Obama. Mama Sarah, as she was affectionately known, was 99 years old when she passed away in Kisumu, Western Kenya.
Obama expressed his grief over his grandmother and family matriarch in a lengthy Instagram post along with a rare photo of himself and Mama Sarah during one of his visits to Kenya.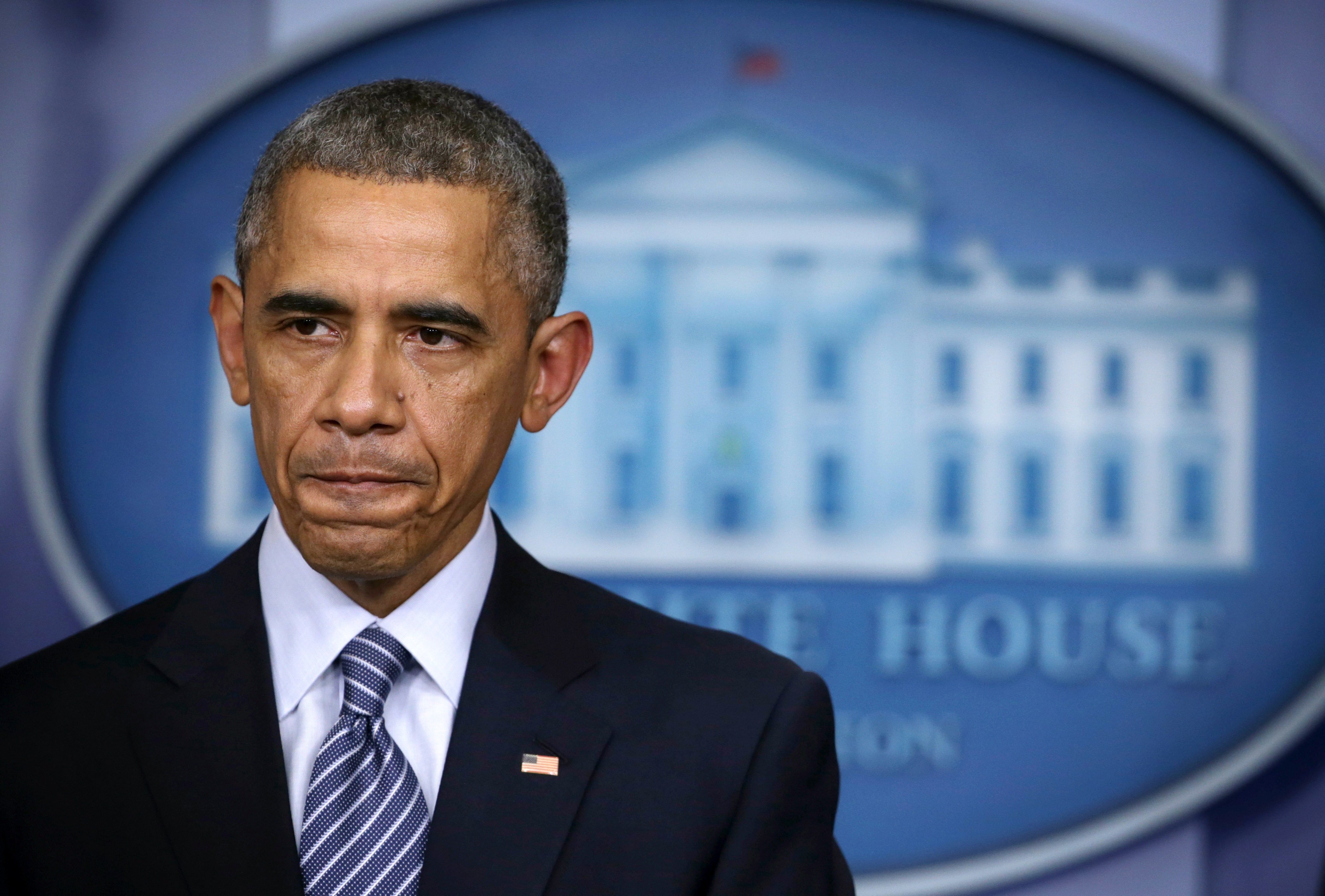 President Barack Obama speaks at the James Brady Press Briefing Room of the White House November 24, 2014 in Washington, DC. | Source: Getty Images
In the photo, a young Obama was pictured sitting next to his step-grandmother. While he was dressed casually in a peach shirt, khaki pants, and sneakers. Mama Sarah wore a blue dress partially covered with a traditional sarong and a headwrap.
Both Obama and his step-grandmother sported a cheerful smile with Mama Sarah resting her arm on her nephew's leg. The pair's body language conveyed the affectionate relationship between them.
Obama captioned the rare photo with a heartfelt message describing Mama Sarah's strong character and loving nature which profoundly impacted his life even after his father Barack Obama Sr.'s death. He wrote:
"When I first traveled to Kenya...it was Granny who served as a bridge to the past, and it was her stories that helped fill a void in my heart."
The "Dreams of My Father" author also chronicled his great-grandmother's life from her birth in Nyanza Province to her subsequent adoption of his father and her influence on the community.
Over the years, Mama Sarah, who was the third wife of Obama's paternal grandfather, Hussein Onyango Obama, became a force in Kenya for her philanthropy and social activism focusing on children and education.
Obama met Mama Sarah for the first time when he visited Kenya in 2006. In 2009, she attended his inauguration when he made history as the first African-American president of the US.
[Obama's] maternal grandmother, Madelyn Lee Payne Dunham, died in 2008.
The pair would meet again during Obama's high-profile trip to Kenya during his presidency in 2015 and again in 2018 after he completed his second term at the White House.
Mama Sarah's death signifies the loss of both of Obama's grandmothers. His maternal grandmother, Madelyn Lee Payne Dunham, died in 2008. She succumbed to cancer at age 86.
Although he has lost his family matriarch, Obama, 59, is still fortunate to have the love and support of another strong woman, his wife, Michelle Obama, 57. The couple has been married for 29 years and shares two daughters, Malia and Sasha Obama.
Please fill in your e-mail so we can share with you our top stories!