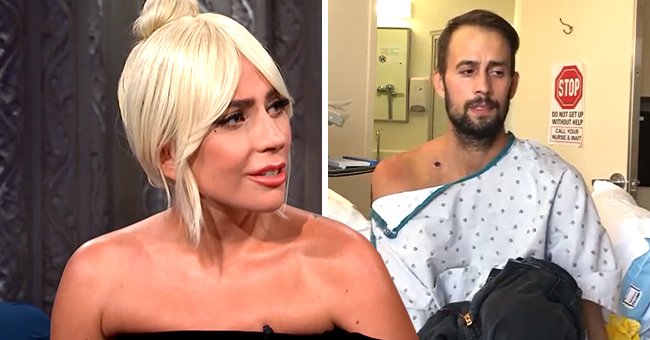 Instagram/saintrocque | Youtube/The Late Show with Stephen Colbert
Lady Gaga's Dog Walker Released from Hospital a Month after Shooting with Part of Lung Removed
Lady Gaga's dog Walker, Ryan Fischer, got discharged from the hospital, moving towards further recovery after his harrowing dognapping experience.
Lady Gaga's dog walker, Ryan Fischer, is on his way to full recovery, per a video of him getting dressed and ready to leave the hospital. The clip opened to show him sitting up on his bed in his patterned hospital gown.
The young man looked to be experiencing a little discomfort, sometimes squinting as he got dressed. He eventually pulled his black pants in place while his caption held a lengthy message on how he was faring.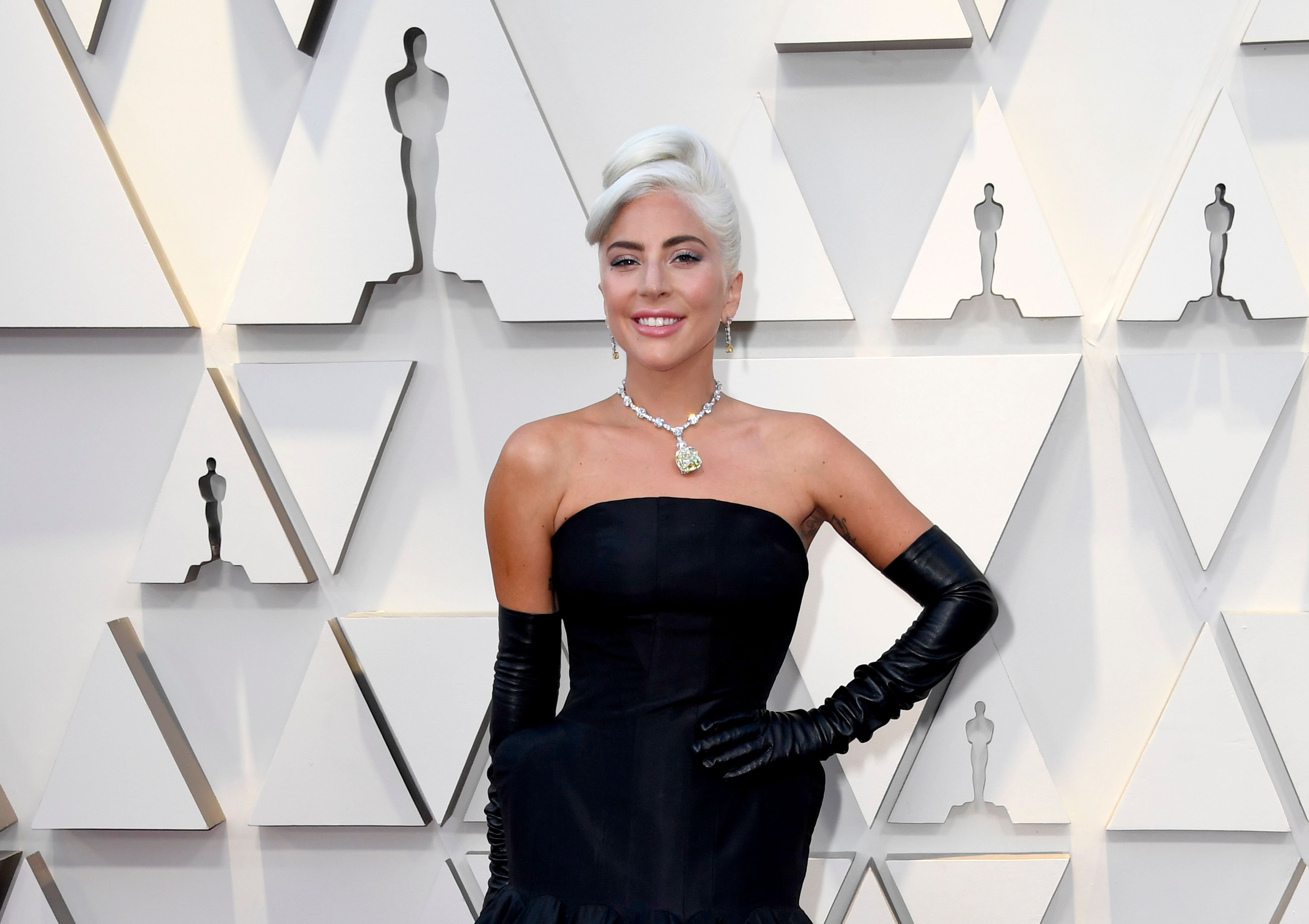 Lady Gaga at the 91st Annual Academy Awards at Hollywood and Highland on February 24, 2019 | Photo: Getty Images
Fischer, 39, started his caption, penning that recovery was not a straight line issue. He recalled how he was rushed to ICU after he was shot. The dog walker noted that he was feeling well a few days later.
However, he felt something different when he took a breath, and all he could hear was "hissing and glugging" from his chest area. He returned to the hospital for a checkup and x-ray.
Then, doctors realized that one of Fischer's lungs was failing. He was admitted to ICU once again, and during a surgical process, parts of the affected lung had to be taken out.
Gaga made an announcement pledging $500,000 to anyone who found her pets.
Fischer recalled learning that doctors and nurses thought he would not make it, but thankfully the worst was over, and he can now start his complete recovery process.
As of February 24, the dog handler was in the news after being shot in his chest area. It happened that Fischer had been walking three of music icon Lady Gaga's dogs when some people tried to steal the dogs.
The dognappers got away with two of the french bulldogs, Gustavo and Koji, while the last one, Asia, escaped. However, Fischer did not get so lucky as he was left lying on the floor.
He mentioned that in the harrowing moments, Asia trotted back to him, staying by his side. He referred to the dog as his angel. After Gaga heard of the saddening news, she sent out her love, calling Fischer a hero.
So far, Gustav and Koji have been doing well. It was reported that a woman found them tied to a pole and took them to the authority. Before this, Gaga made an announcement pledging $500,000 to anyone who found her pets.
However, authorities in charge have asked her to put a hold on the prize money for now, pending the time they are sure that the woman was not involved in the dog napping saga.
Please fill in your e-mail so we can share with you our top stories!